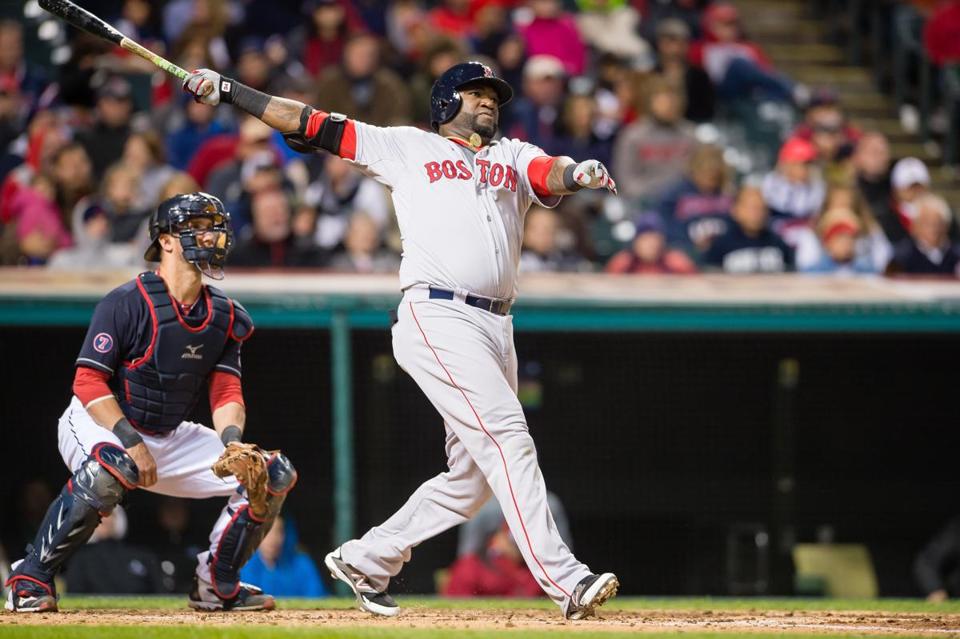 The MLB regular season is over and the first round of playoff matchups are set in stone. Cleveland will host the Boston Red Sox in the 2016 ALDS. Déjà vu will be running rampant through the minds of Cleveland fans.
The last time the Tribe was able to play a full postseason series was almost 10 years ago in 2007.
After defeating the New York Yankees in the ALDS, Cleveland squandered a 3-1 series lead in the ALCS to Boston on the way to their World Series win.
The last two games of that series saw the Red Sox outscore the Indians by a total of 23-4. This season, Boston won the head to head winning four of the six games played between the two.
I see this series going one of two ways, Boston in four or Cleveland in five. The winner of game three will decide that outcome and here is why.
Looking at the pitching matchups, game one should go to Boston and game two to Cleveland.
According to ESPN's Cy Young predictor, Rick Porcello is predicted to win the AL Cy Young and Corey Kluber will finish second. Those two will not go head to head in the first two games. Porcello leads the AL in wins and is second with his 1.01 WHIP just 0.01 points behind Justin Verlander for first.
He faces Trevor Bauer in game one who lost his only start against Boston this year allowing four runs over five innings pitched.
Bauer has also struggled down the stretch, recording two quality starts in his final six games (allowed three ER in both) and had two games of allowing six ERs. Based on that matchup, Boston will be the heavy favorite for game one.
Kluber will be the man that wins game two for Cleveland. He is third in the AL in BAA with teams hitting just .216 against him to go along with 18 wins and 227 strikeouts good for fifth in the AL.
Boston will put up David Price in return. His Rays beat the Indians back in the 2013 wild card game but he didn't pitch in it.
Price has struggled a little bit in his first year in Boston. His 3.99 ERA is the highest since 2009, where his major weakness has been is in the playoffs.
In 14 games played he is 2-7 with a 5.12 ERA and 0-7 with a 5.27 ERA in his eight starts. This matchup heavily favors Kluber and the Indians. This leads us to a pivotal game three.
Game three will decide the winner of this series because it turns the final two games into needing to win just one of two. The pitching matchup is not glorious for either team.
Josh Tomlin, who was removed from the rotation in the second half because of poor performance but was put back in due to injuries, will start for Cleveland.
Clay Buchholz who has a losing record, a 4.78 ERA, and allowed nine runs in ten innings over two starts against Cleveland this season.
Both games he started were the only two Boston lost to Cleveland in 2016. There is no true winner in this pitching matchup.
To change things up, the remnants of Hurricane Matthew are scheduled to hit the Boston area Sunday morning leading to what is supposed to be a rainy game three.
The weather may have a negative impact on Boston's offense. The offense, which would normally be a major weapon, becomes a little limited by the weather. Nobody in baseball had more runs, hits, doubles, or a higher batting average than Boston. In a smallball game Cleveland stands a better chance.
Most of the damage done against Tomlin comes by the home run ball. Bad weather means fewer home runs. Defense and baserunning also become extremely important. Those stats are split.
Boston is the statistically better defense between the two. The difference on the basepath is huge though. Cleveland has 51 more steals on the year than Boston.
If getting runners over is important, Boston is the worst in baseball. On the year they recorded just eight sacrifice bunts. Yes eight sacrifices in 162 games.
Both pitchers also have a tendency to not go deep into games, and the bullpen advantage goes to Cleveland and the pairing of Bryan Shaw, Andrew Miller, and Cody Allen in the backend.
Boston lacks a lefty to go against the mostly left-handed Cleveland lineup and closer Craig Kimbrel has struggled down the stretch. Game three is such a close one in every category that not only does the winner of it need to win just one of the next two, but should also add momentum in their favor.
If Boston wins game three, I like them to finish it in four. The Indians are a much better home team than on the road. At home they are 52-28 with a +105 run differential. Away from Cleveland they are just 41-39 with a differential of -4.
Having to win in Boston with their backs against the wall facing the Boston offense is a daunting task that might prove too much.
Win or lose game three, I believe Boston takes game four. History showed Boston did not have a problem being down 3-1 before, so overcoming a 2-1 deficit if it were to happen now shouldn't mean much.
They have a lot more playoff experience than Cleveland does to help them from an experience standpoint too. Getting back to Cleveland for game five where the team has played so well and having Kluber on the mound again would push the favor to Cleveland in a decisive game winner.
If Cleveland can't go into Boston and win game three, then consider the series likely over. By taking down Buchholz for the third time this season, they live to fight another couple of games to advance to the ALCS for the first time since their '07 heartbreak. Game three is the x-factor of this series and whoever wins it will advance.

NEO Sports Insiders Newsletter
Sign up to receive our NEOSI newsletter, and keep up to date with all the latest Cleveland sports news.