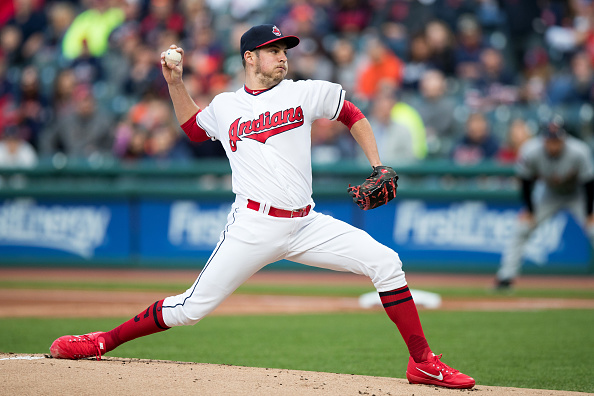 CLEVELAND – If you're a fan of Indians All-Star pitcher Trevor Bauer, tonight is a night you won't want to miss at Progressive Field.
The first time All-Star is kicking off his new section of the bleachers as he will take the mound against the Cincinnati Reds, the newly crowed 'Outage Outpost.'
Bauer has spoken about moving forward with a new section of his own, and the dream will come true as he'll be part (along with the Tribe Hot Dogs) of giving out free shirts and a chance to meet the Tribe Hot Dogs in person.
You can also (as Bauer put it in the tweet below) 'rock out' with Bauer as he takes the mound to his walk-up song – "The Pursuit Of Vikings" by Amon Amarth (you can see a video of the song below).
Tickets for the bleachers tonight are still available – you can click HERE to be a part of the new fun involving Bauer and the Tribe Hot Dogs as the team takes on the Reds.
ICYMI the #OutageOutpost is going off tomorrow! @AthletesBrand did a great job with these shirts, get to the game early and meet the @TribeHotDogs in the bleacher section for a chance to get your free shirt (while supplies last) courtesy of me and rock out to my walkout song ?? pic.twitter.com/LhfjpK77kT

— Trevor Bauer (@BauerOutage) July 9, 2018
Tonight, @BauerOutage…. ?⚾#OutageOutpost pic.twitter.com/6W2DHlaEbR

— Tribe Hot Dogs (@TribeHotDogs) July 10, 2018