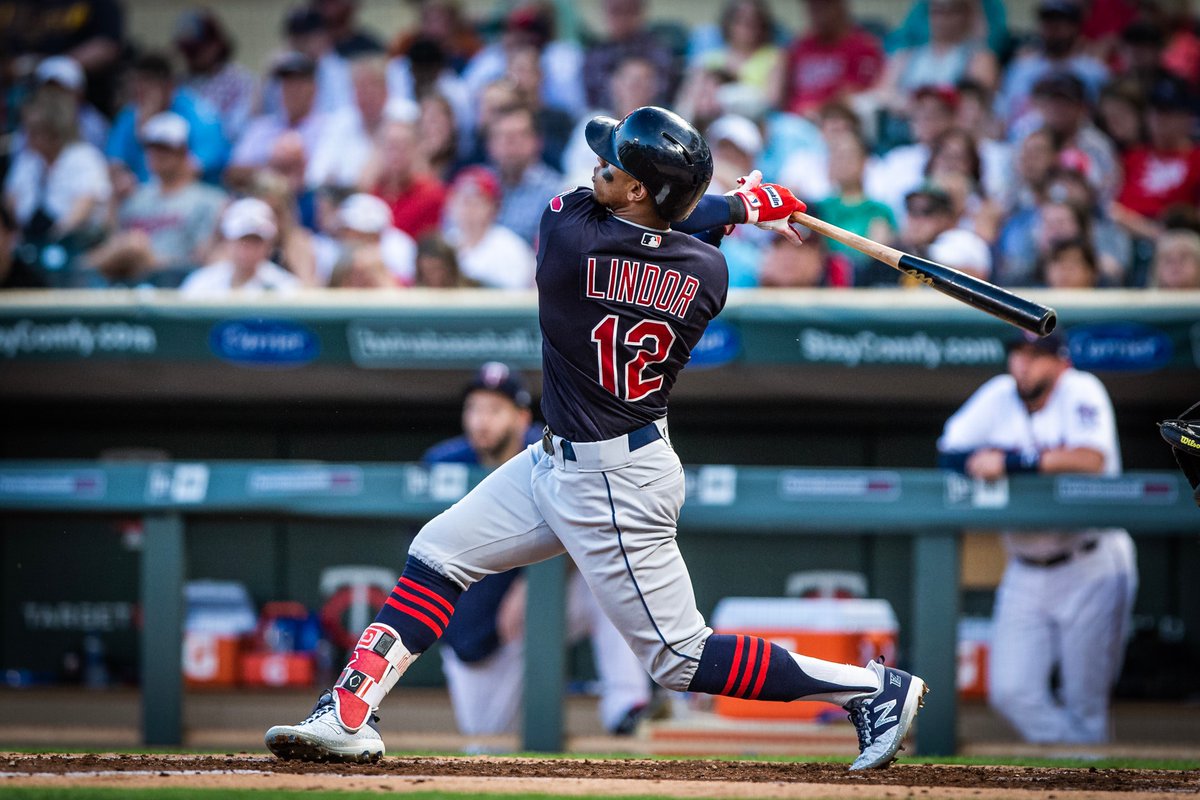 Since the Cleveland 'Indians' came into existence (following the departure of Nap Lajoie in 1914 when they were known as the Cleveland Naps), there's been plenty of fan favorites who have been embraced by the fans by the Lakefront of the last 100 plus years.
From starting pitchers who could throw fastballs by you to powerful hitters that could change the game with one swing of the bat, there's been plenty of famous Cleveland Indians personalities that fans of the Tribe could choose from to like in the history of the franchise.
Today we take a look at who we think makes the list of the 25 best Cleveland Indians players of all-time, those that been beloved maybe just a bit more than others by the fans of the Indians since the beginning, and some that to this day still are talked about by Tribe fans all over the world as their favorites.
25. Pat Tabler
Known for his incredible ability to come through with the bases loaded for the Indians (.527, 29-for-55 with the bases juiced), Tabler played with the franchise at a time when the franchise had their struggles (1983-1988). He was a Tribe All-Star in 1987, and hit .326 in 1986 and .307 in 1987.
24. Orel Hershiser
Best known for his time with the Los Angeles Dodgers, Hershiser came to the Indians during their magical 1990's run, playing with the team from 1995 to 1997, and in three seasons was a true fan favorite when no Indians player could do no wrong. He went 45-21 in three years with Cleveland, and won a memorable game five over Greg Maddux in Cleveland in the 1995 World Series.
23. Jim 'Mudcat' Grant
Grant threw for the Indians from 1958 to 1964, and in that time became a fan favorite among Tribe faithful. He played for seven clubs over 14 seasons with 53 saves, but his popularity grew when he became a part of the Indians TV announce crew in the 1970s. He was 67-63 with eight saves for Indians, and was an All-Star in 1963 for the Indians.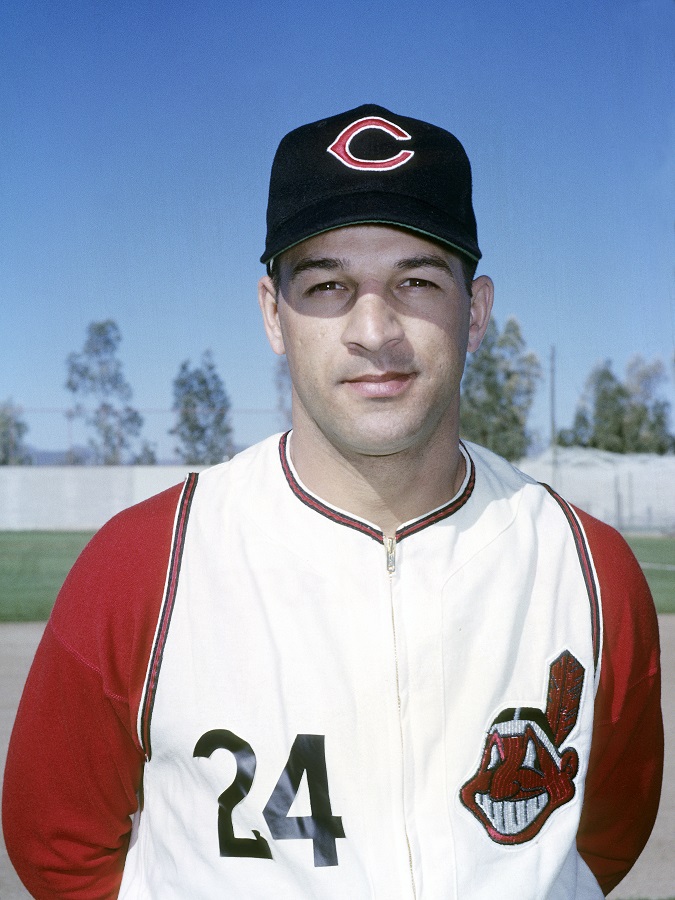 22. Tito Francona
Tito was a fixture for the Tribe from 1959 to 1964, and in 1959 had a monster year at the plate, hitting .363 with 20 homers. He was an All-Star in 1961, and that year hit .301 with career-high 85 RBI. While maybe best known for being the father of Indians manager Terry Francona, Tito was a popular fixture on the Indians for six seasons.
21. CC Sabathia
A former first-round draft pick of the Indians, Sabathia spent the first seven years of his MLB career with the Tribe, going 106-71 with a solid 3.63. ERA. He was a three-time All-Star and won the Cy Young for his outstanding 2007 season in which he went 19-7 with a 3.21 ERA. While he's been with the hated Yankees for the last 10 seasons, Indians fans still have a soft spot for Sabathia.
20. Brook Jacoby
The popular third basemen played all but three years of his 11 MLB seasons with the Tribe. Jacoby was a workhorse playing the hot corner and carrying a career .273 average with 120 homers and 524 RBI for the Indians from 1984 to 1991. He was a two-time All-Star in 1986 and 1990, and during a not so great era of Indians baseball was always a favorite among the fans.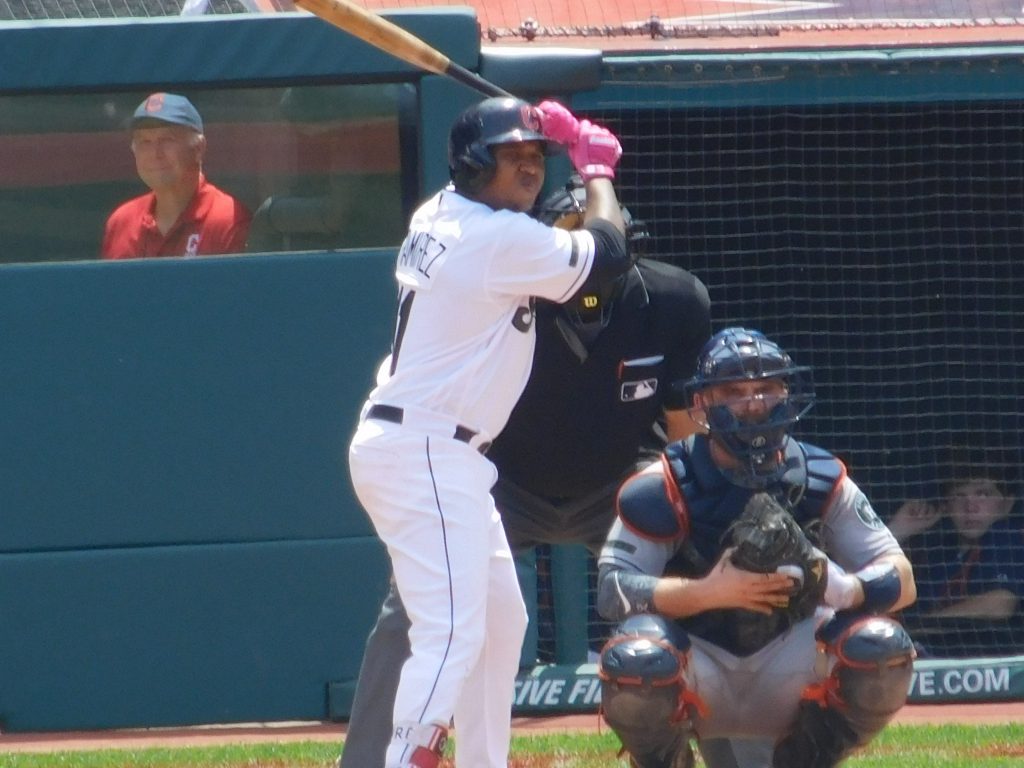 19. Jose Ramirez
Chants of 'Jose, Jose, Jose, Jose' have become a fixture at Progressive Field in big moments over the last four seasons for Jose Ramirez, who went from a guy who had trouble making the roster to one of the best players in all of baseball. JRam hit just .219 in 2015, and over the last three years has exploded into one of the most popular players in team history, hitting 70 homers and 140 doubles in that time. His smile and infectious play has helped the Indians to three straight AL Central titles.
18. Larry Doby
Doby remains a huge part of baseball's history, as this Hall of Famer and seven-time All-Star was first African-American in the American League. He played for the Indians from 1947 to 1955, and led the American League in home runs (32) and runs (104) in 1952 and homers (32) and RBI (126) in 1954. His homer won Game 4 of 1948 World Series. His #14 is retired and is still worn by fans to this day at Progressive Field.
17. Duane Kuiper
From 1974 to 1981 Kuiper was a solid defensive player for the Indians and led AL second basemen in fielding percentage twice during that time. He had his best year in 1977, hitting his only homer in 3,379 trips to the plate, and that year had career highs of 62 runs, eight triples and 50 RBI. Kuiper remains popular to this day in the broadcast booth for the San Francisco Giants.
16. Corey Kluber
The two-time Cy Young award winner has gone 96-55 for the Indians in the last eight years with the franchise, and while not known for being the most outgoing of current Tribe players, he's one of the most well liked by Indians fans. Kluber gets plenty of twitter attention for that occasional smile, but is more known for his nickname 'Klubot' for not showing much emotion. It's not hurt his popularity among the fans a bit.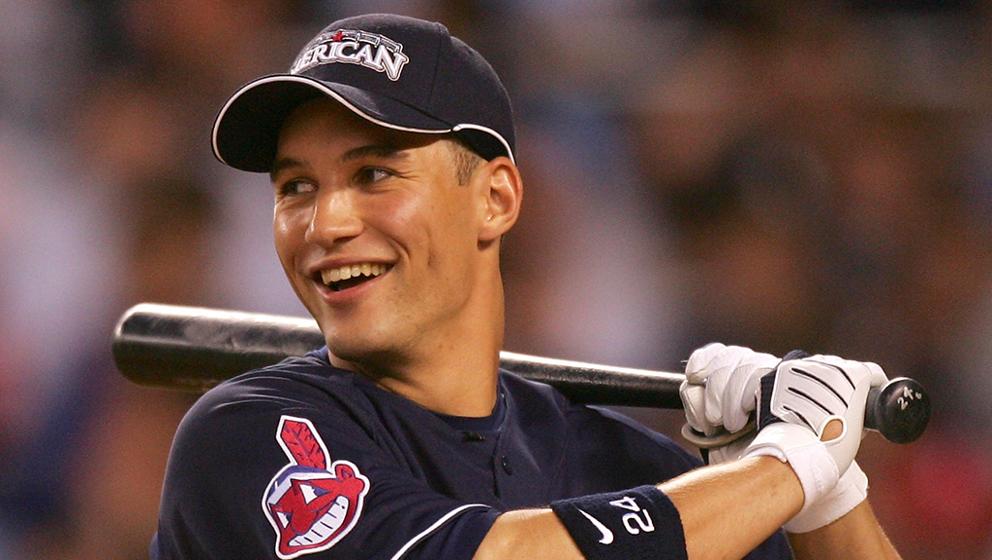 15. Grady Sizemore
Sizemore was a huge hit with the ladies during his Tribe tenure thanks to his good looks and hustle on the field, and for a couple of seasons from 2006 to 2008 was one of the best outfielders in baseball, hitting 85 homers as well as making memorable plays in centerfield. Then starting in 2009 the injuries set in, and while the team patiently waited for him to come back, it never happened, as he played in just 104 games in 2010 and 2011, and then missed all of the 2012 and 2013 seasons. He's a classic case of 'what could have been.'
14. Sandy Alomar Jr.
The rock behind the plate for the Indians from 1990 to 2000, Alomar was loved (and still is) by Indians fans for a lot of memorable moments. He was the 1997 All-Star game MVP for a two-run homer that led the AL to a win at then Jacobs Field, he hit a tying HR off Mariano Rivera in game four of the ALDS in 97 that saved the teams' season, was the foundation of the franchise on the field and in the clubhouse. He was recently awarded the 'Lifetime Achievement Award' in Cleveland Sports at the 2019 Greater Cleveland Sports Awards.
13. Mike Hargrove
Known in his playing days as the 'Human Rain Delay' for his ability to step out of the batters box and adjust his gloves and helmet for what seemed like forever, Hargrove remains popular with Tribe fans to this day. He was the voice as the teams' manager for their two memorable appearances in the 1995 and 1997 World Series, and also was solid as a player, hitting .292 in 888 games with Indians. In 1980 he hit .304 with 11 homers, 86 runs and 85 RBI.
12. Bob Lemon
In 13 seasons, all with the Indians, Bob Lemon was one of, if not the best pitcher in all of baseball. The Hall of Famer won 20 games seven times in his career, had a no-hitter, 31 shutouts and went 207-128 with 22 saves in 460 games. He won two games in the 1948 World Series, and his #21 is retired. He also hit 37 homers in his career, and if he was around today playing would be as popular as any player in baseball.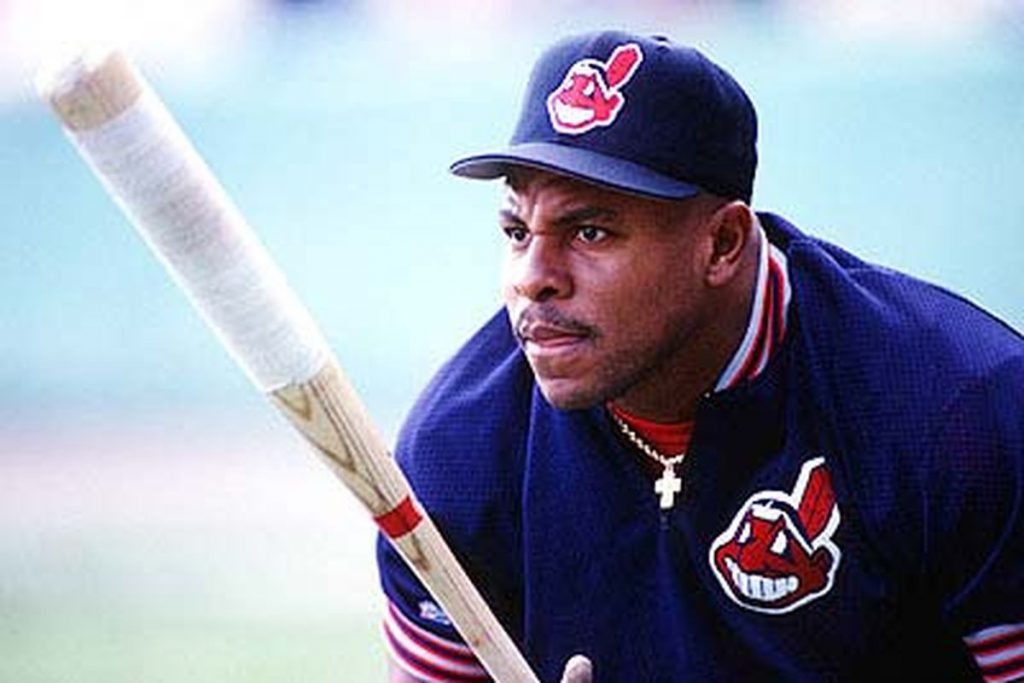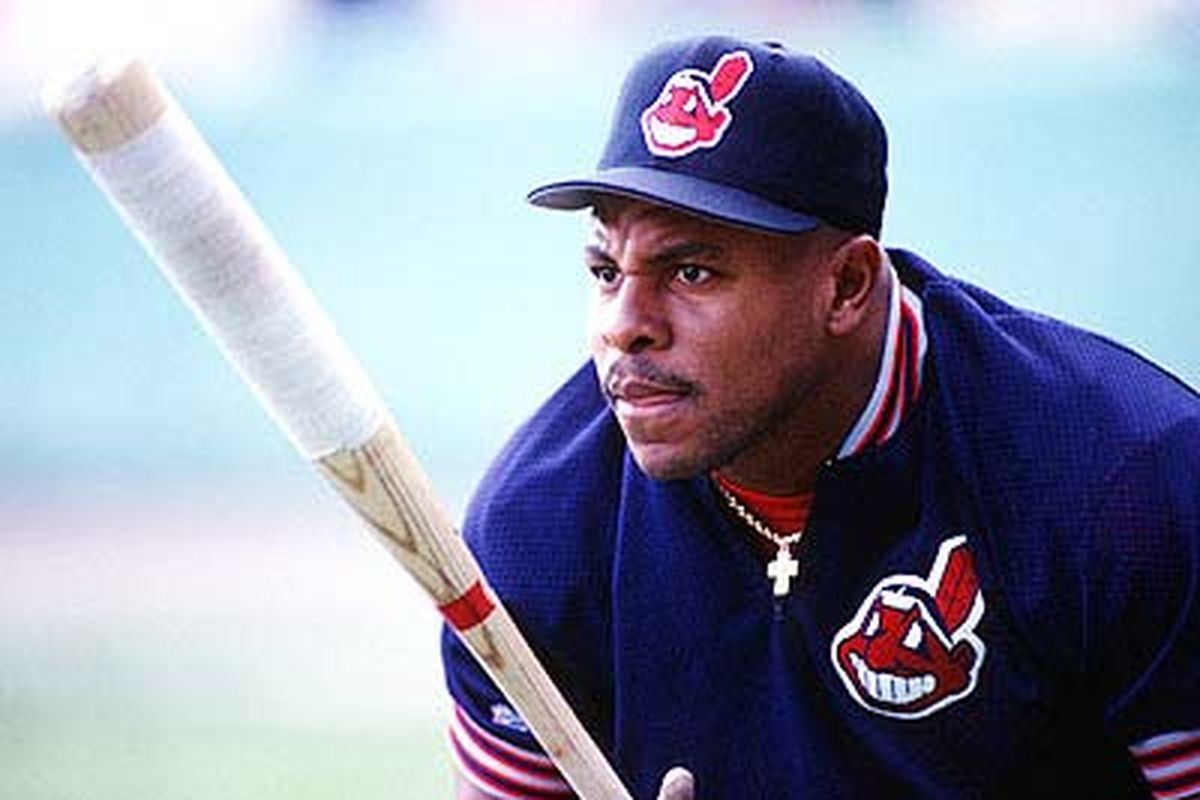 11. Albert Belle
It's hard to think of any player in Indians history who played with as much raw emotion as Albert Belle, a player who was as loved by Indians fans as much as hated by opponents and opposing fans. He still has the Indians mark for homers in a season with 50 in 1995. His attitude and aggressive play was loved by the fans, and he played with a chip on his shoulder that a lot of fans who has been through tough years with the Indians admired. He left the team after the 1996 season for Chicago, and upon his return was booed by the fans as heavily as they once cheered him.
10. Andre Thornton
While not known for his outward emotion, Thornton played 10 years with the Indians, hitting 214 homers and 749 RBI in 1,225 games. He was a two-time All-Star and hit 33 homers, 105 RBI in 1978. Thornton was loved by Indians faithful as he always was a player who quietly led by example during a time the team was not very successful, never finishing better than 5th in the American League East.
9. Manny Ramirez
Another former first-round pick of the Indians, Manny was dynamic at the plate, hitting 236 homers and 804 RBI in 967 games for Indians. He put up a team-record 165 RBI in 1999, when he hit .333 with career-highs of 44 homers and 131 runs. His final season in Cleveland in 2000 it was not uncommon for fans to chant his name when he came to the plate, and owner Larry Dolan made what he felt was a solid offer to Ramirez that offseason, only to lose him to the Boston Red Sox.
8. Frank Robinson
Robinson was a trail blazer in the game of baseball, and Indians fans loved him for his emotion as the teams' player-manager from 1975 to 1977. He hit a homer in first at-bat in that role, and is recognized as one of the greats as in the Baseball Hall of Fame. Broke the barrier as the first African-American manager in baseball history, and changed the game in many ways on and off the field.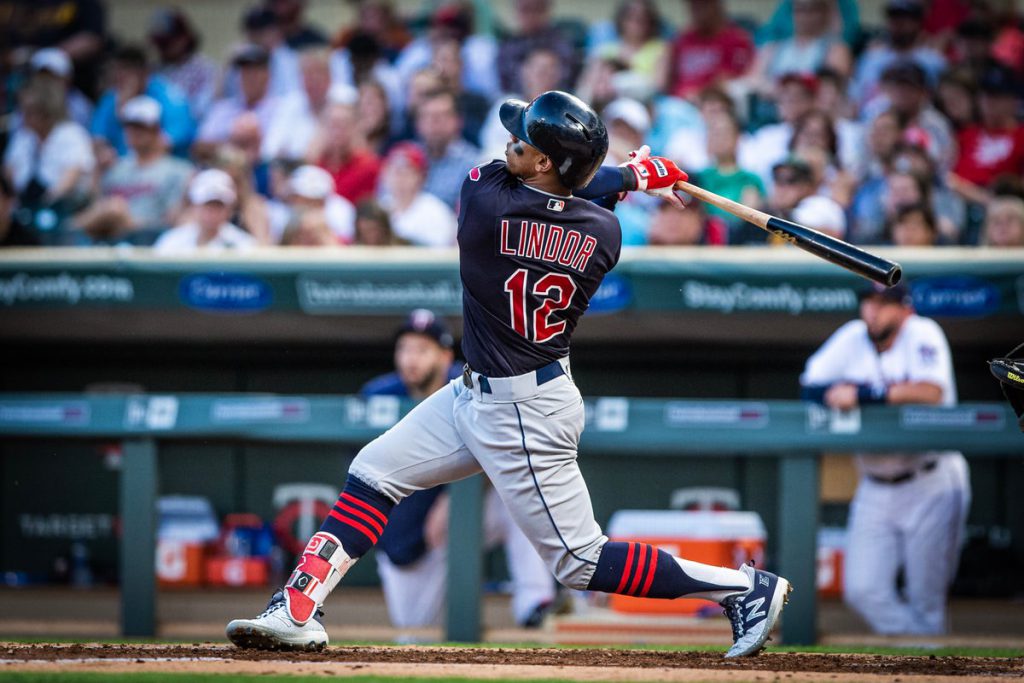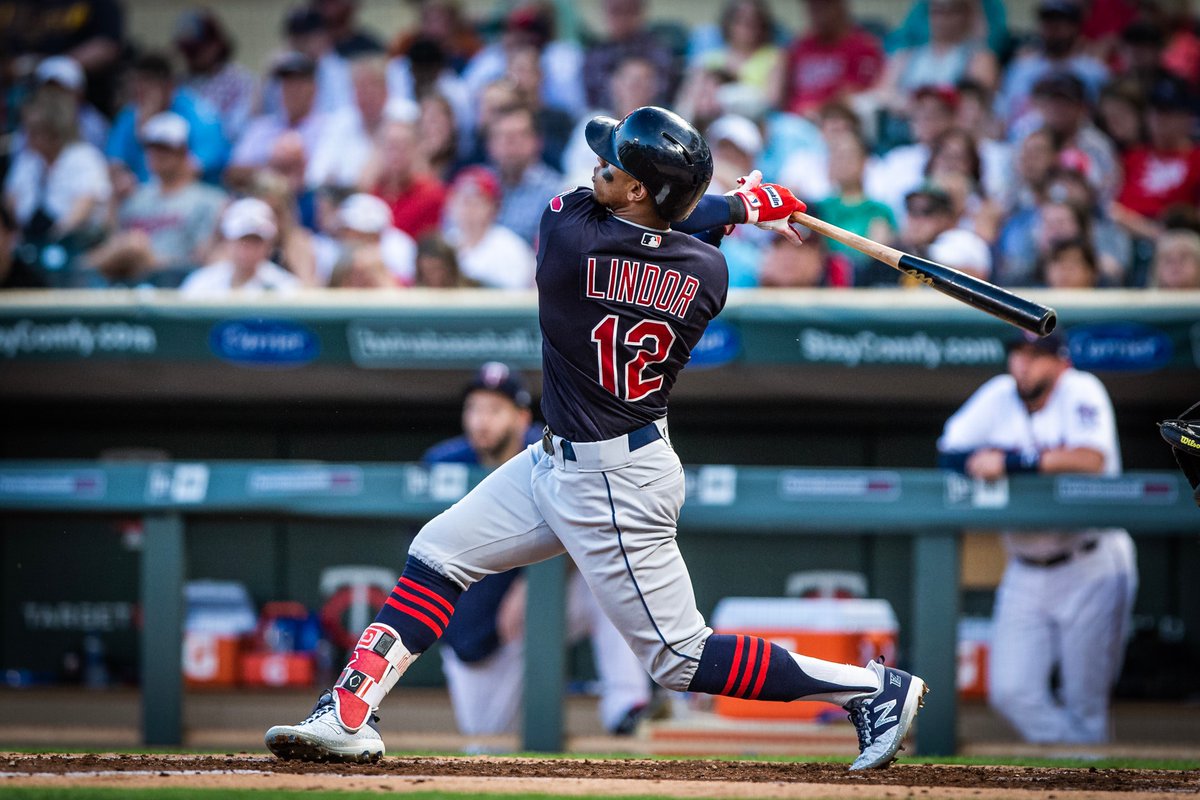 7. Francisco Lindor
Becoming the face of all of baseball, fans already are fretting that the team is going to lose Lindor after the 2021 season when he could become a free agent, but until then he remains one of the most popular players in not only Cleveland, but in the game. In just four seasons is a three-time All-Star and heading into 2019 has 98 homers with 310 RBI and 71 steals. Has also been in the mix for the AL MVP award the last three seasons.
6. Lou Boudreau
Was a staple with the Indians for 13 of 15 seasons playing from 1938 to 1950, and also this Hall of Famer and seven-time All-Star won the batting title in 1944, hitting .327. He followed that up in 1948 with the MVP award, hitting .355 with 18 homers and 106 RBI. He went 728-649 as player-manager (1942-50), winning 1948 World Championship, and his number five is retired.
5. Carlos Baerga
Baerga was part of the dynamic resurgence of the Indians in the mid 1990's, and while some fans to this day are still mad he was dealt during the 1996 season, Baerga today can be found around Progressive Field quite often. From 1992 to 1995 he hit 75 homers, 389 RBI, 365 runs, 44 steals and a .316 overall average. Hit .292 with nine RBI in 15 post-season games with Indians. In eight years hit .299 with the Tribe.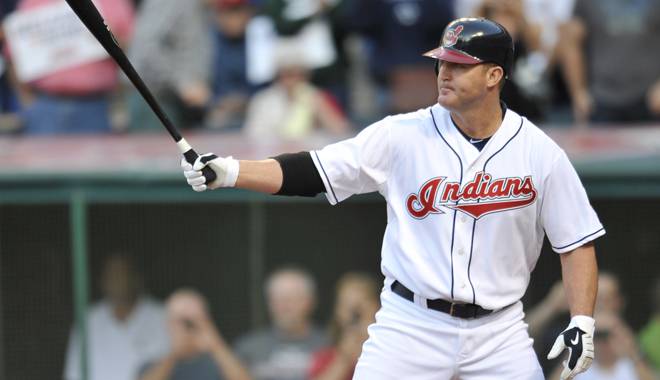 4. Jim Thome
Some fans still harbor ill will towards Thome for leaving Cleveland after the 2002 season, but the writing was on the wall that the team was going to have some lean years, and time healed a lot of the open wounds left by the Hall of Famer. Thome leads the franchise all-time with 337 homers, and when he came back for 22 games in 2011 it was evident that most fans still loved and embraced the pride of Peoria, IL.
3. Bob Feller
Possibly the greatest Cleveland Indians player of all-time, Bob Feller is still to this day popular among Tribe faithful. In an incredible 18 seasons went 266-162 for the Indians, with three no-hitters, 12 one-hitters and 44 shutouts. Eight-time All-Star holds club records for wins (266), strikeouts (2,581), innings (3,827) and walks (1,764) despite missing over three years due to World War II. Likely never to be anyone as good on the mound as Feller, his #19 is retired and there's a spot in the press box still maintained for the Indians legend.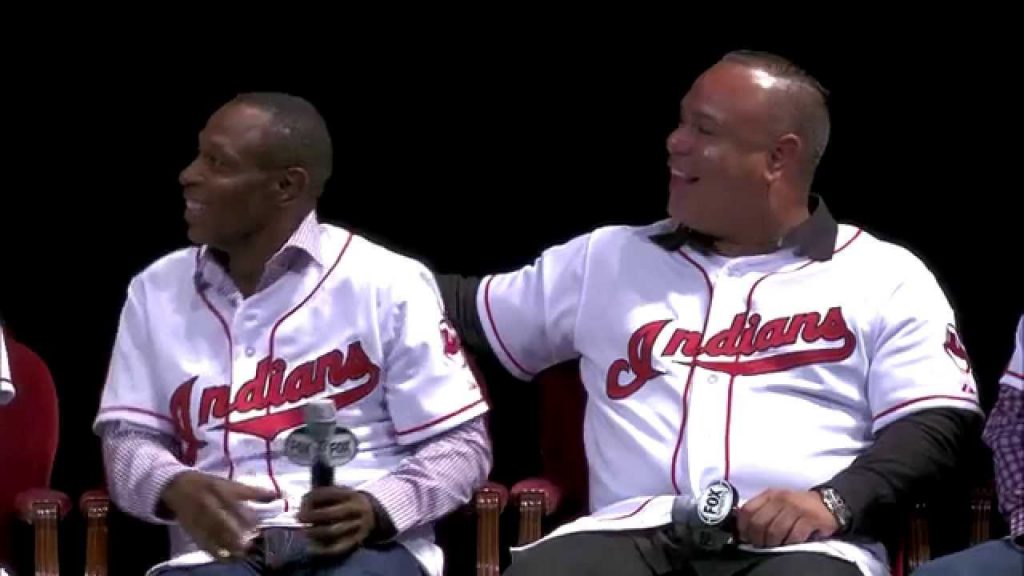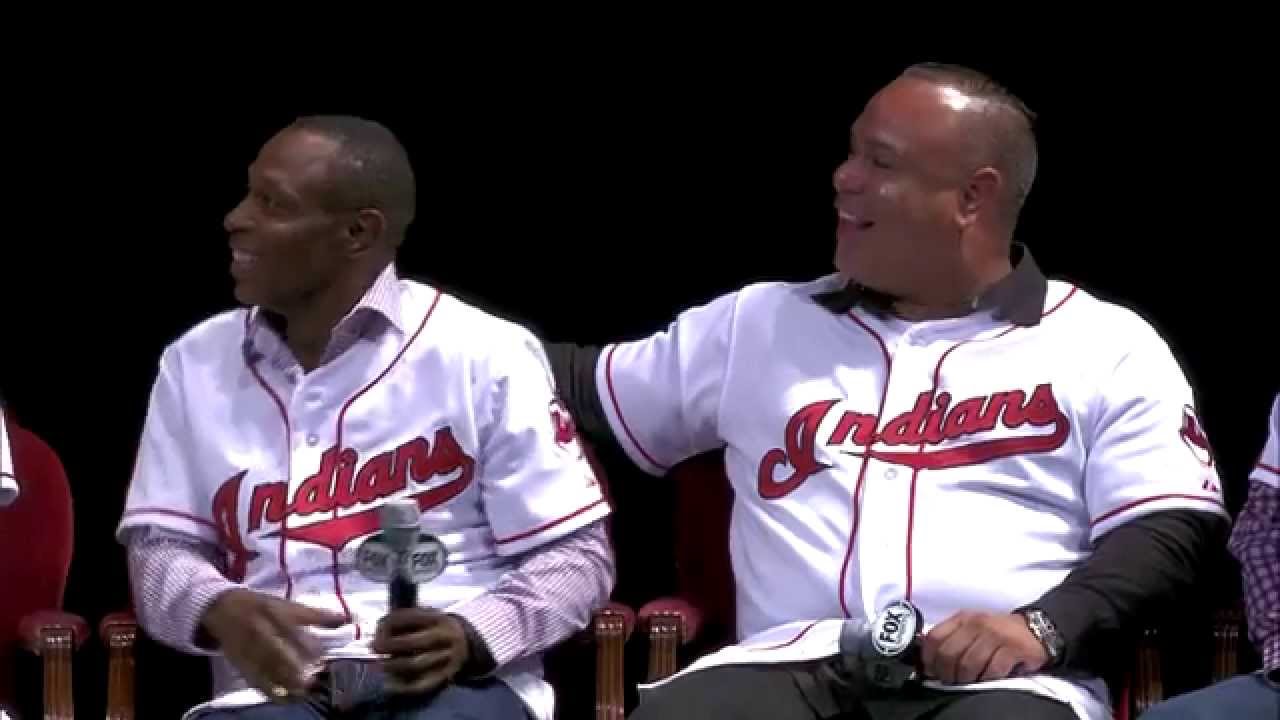 2. Kenny Lofton
In terms of popularity, it's hard to think anyone was loved quite a much as Kenny Lofton, a beloved player who reeked havoc on the basepaths for the Indians from 1992 to 1996, again from 1998 to 2000, and one last time in 2007. He's the club's all-time steals leader, and led a brash young group of 90's players who had the swagger and chip on their shoulders to be the best team in the American League. Won four Gold Gloves and five All-Star Game selections with Tribe, and will be remembered for his outfield mastery and offensive sparks with the team.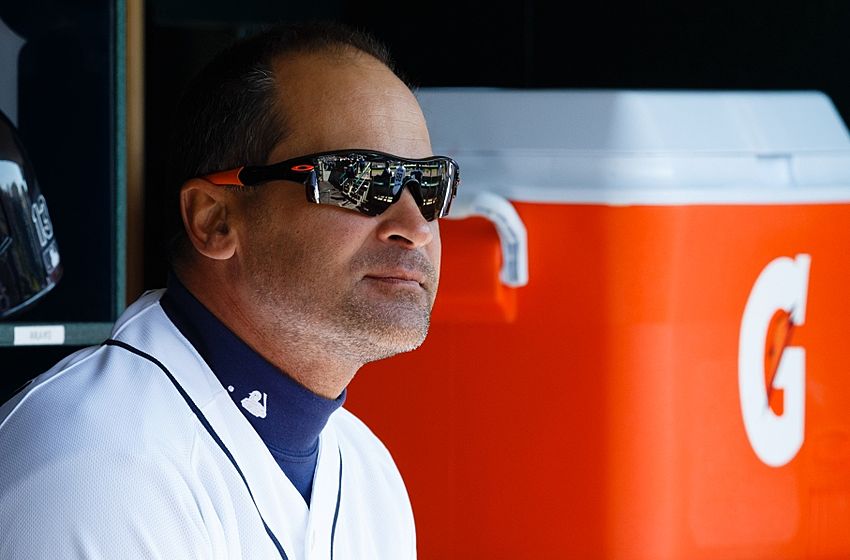 1. Omar Vizquel
In terms of popularity, it's tough to think that anyone in the history of the Indians franchise can rival that of Omar Vizquel. Played with the Indians from 1994 to 2004, and during that time his bond with the fans was as strong as with any player in team history. He also was a human highlight reel on the field, making plays that still get played on TV and on the scoreboard at Progressive Field to this day. A hit with fans young and old, male and female, his smile and demeanor puts him at the top of this list as the biggest Indians fan favorite of all-time.
Won Gold Glove all seven years in Cleveland and eight years in a row. Two-time All-Star (1998-99) had best season in '99 when he had career highs of 112 runs, 66 RBI and .333 average. Has 26 runs in 52 post-season games. His .982 career fielding percentage is the highest in MLB history among shortstops.

NEO Sports Insiders Newsletter
Sign up to receive our NEOSI newsletter, and keep up to date with all the latest Cleveland sports news.