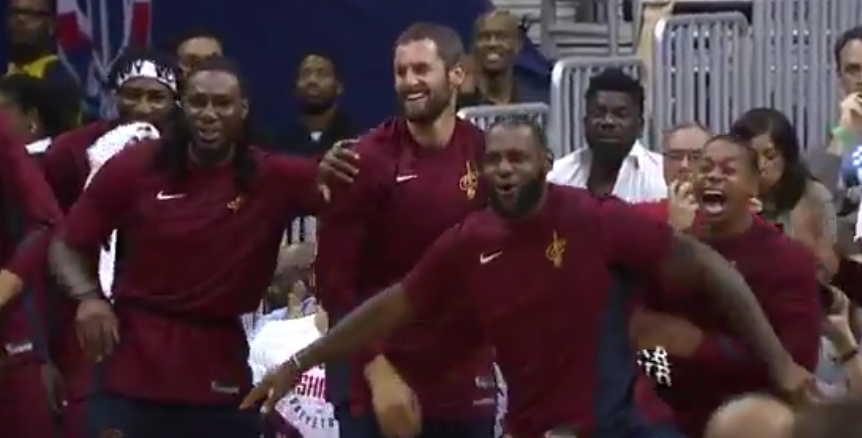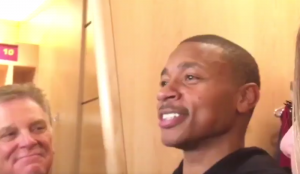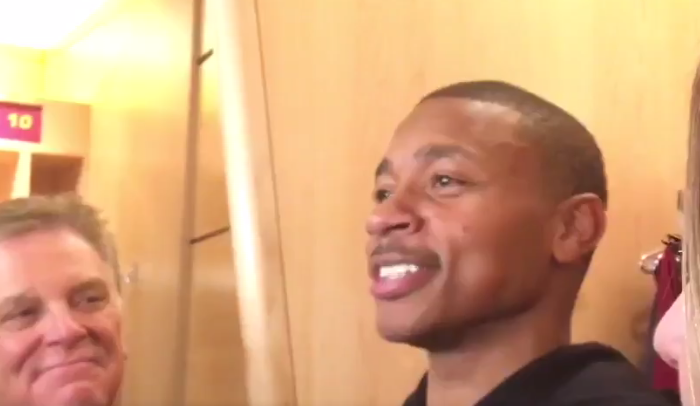 Thomas makes Cavs debut; tensions rise
From airballs, to and-ones, to roaring standing ovations, to a second technical foul, Thomas' Cavs debut provided a little bit of everything.
After missing a pair of three-pointers, Thomas stopped on a dime and knocked down his signature mid-range jumper from the elbow, lifting the home five to a slim, 28-25 advantage. He remained assertive, drawing a foul on a layup and draining his first shot from beyond the arc since Game 1 of the Eastern Conference Finals on May 17.
"It's a special night for me," said Thomas. "I felt like myself for the most part, still a little rusty. My teammates put me in a position to make plays and have the floor space."
"I thought he was great," head coach Tyronn Lue said. "It just looked easy to him, but once we get a chance to get the play-calls down and run a lot of stuff on the fly, he's going to be great. Just let his ability to attack, getting to the paint, shoot the ball. It was good to see him out there."
Then tensions rose.
Thomas got into a dispute with the officials, picking up his second technical foul of the season in the middle of a Portland possession. The 38-year-old point guard received his first technical – despite being inactive – for arguing on Nov. 13.
Then tensions rose further.
James was next to disagree, as a referee called an offensive foul against him on a drive to the hoop toward Nurkic – a play that appeared to be a flop. Upon looking at the replay, James visited the Trail Blazers' huddle to express his frustration, particularly because Nurkic held his face, even though he took light contact to his chest. If caught in-game, a flop is a technical foul. Instead, officials reviewed the play to see if it was a flagrant foul.
The remaining portion of the high-scoring affair did not involve any more extra-curricular activity.