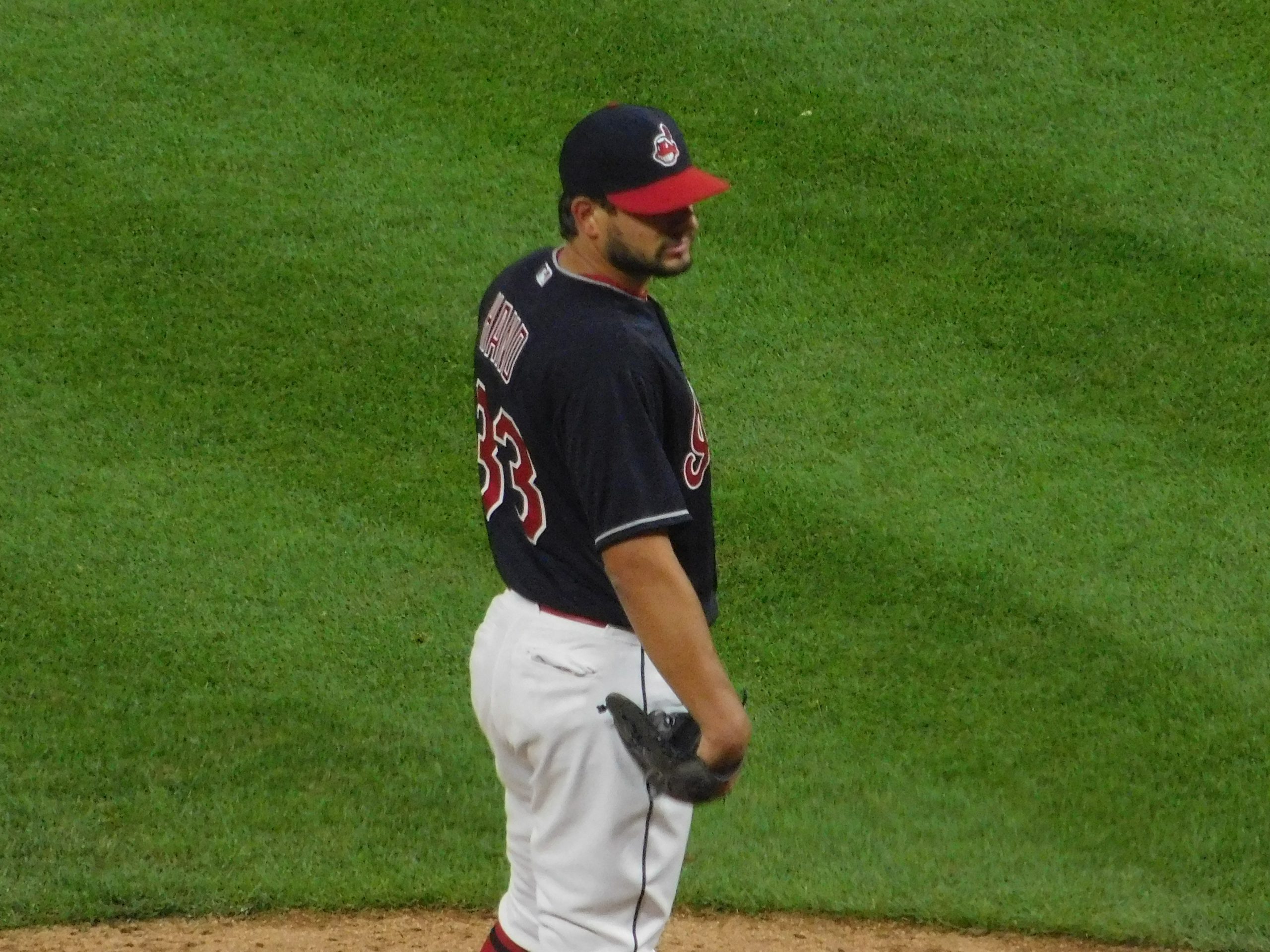 First of all, Brad Hand came back with two big saves over the weekend, and now has 31 on the year.
He's blown five saves this season, and four of them have come since the All Star break. And when you are in a pennant race, everything is magnified, and when you lose games you had the lead in going into the ninth inning, it's a huge deal.
However, Terry Francona is right when he says the Indians cannot run away from Hand if they want to get to the post-season and go deep into October. They need Hand to be the guy he was in April and May.
Since Hand went to San Diego in 2016, he has been one of the game's best closers, striking out more than 100 hitters in each of the last three seasons, and he's fanned 77 in 53 innings this season.
But the real reason the Francona and the Tribe can't go away from the lefty is they really don't have any options.
While the Indians statistically have the best bullpen in the sport, they are doing it without the power arms one usually associates with a closer.
Think about it, who would Francona use as an alternative to Hand?
Nick Wittgren has been the guy the skipper has gone to when Hand wasn't available because of high usage, but he's allowed five home runs in the last two months of the season (he's allowed eight all year), and closers have to stay away from the long ball (Hand has allowed 5 HR).
Plus, even though Wittgren has struck out a hitter per inning this season, he's not considered a strikeout pitcher.
Nick Goody has been outstanding since coming up in May (2.16 ERA, 21 hits allowed in 33-1/3 innings), but he relies more on his breaking ball. Still, he might be the guy Francona goes to today if the Indians have a lead late.
Tyler Clippard is a guy Francona has been trusting more and more, he pitched the 8th inning last night, and he has a 2.52 ERA, allowing just 31 hits in 50 innings, whiffing 47, but he's another guy who knows how to pitch. He's closed before, but the last time was 2015.
The ageless Oliver Perez continues to amaze both fans and hitters with his array of deliveries and arm angles, but he and Adam Cimber are more situational pitchers at this point in time in their careers.
Hunter Wood and Phil Maton are the newest members of the bullpen, and are too new for Francona to bring into the game in the 9th inning, although Wood has started to be used in some high leverage situations.
We are also sure some fans will say what about James Karinchak, who in 25-1/3 innings at AA and AAA has struck out 61 hitters, but do you really want to put an unproven rookie in the high pressure spot of saving games right away?
If he comes up, Francona will use him in low leverage situations at first before trying him with the game on the line.
As for the comeback of Carlos Carrasco, which would be great for him and a great story, our guess is at least at the beginning, Tito will use him as a set up guy, in the 7th or 8th inning.
By the time he's back, Hand may have solved his issues.
Our point is that it's easy to say remove Hand as the closer, but it's another to say who should take his place. There isn't really an alternative on the current roster.

NEO Sports Insiders Newsletter
Sign up to receive our NEOSI newsletter, and keep up to date with all the latest Cleveland sports news.