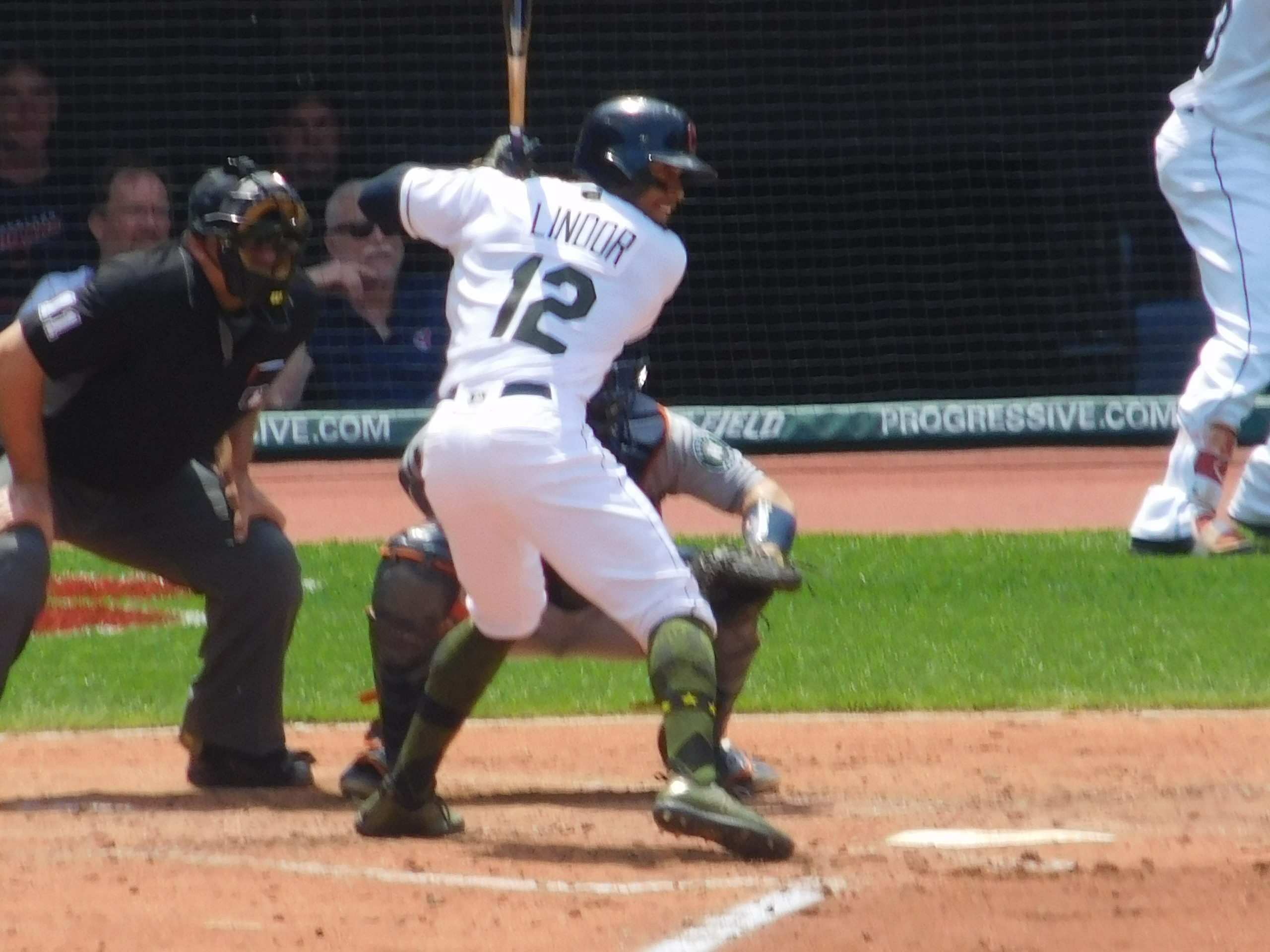 In recent years, the sports talk shows in Cleveland spent a lot of time talking about the NFL Draft.
It seems like folks like to talk about the possibility of getting players more than the players that actually play in northeast Ohio.
When it comes to the Cleveland Indians, it comes down to trading for prospects. Apparently, it's better to deal for young players rather than sign the great players who are already here.
Yes, we are talking through a thin veil here about Francisco Lindor.
There are many in the area who think the Indians are better off rebuilding a team that won 93 games last season, rather than trying to get over the hump and get back into the post-season.
Look, if the Tribe was 75-87 this past season and had a roster loaded with a bunch of 30 year olds, we might think the same thing.
But here is a list of the Indians' leaders in WAR for 2019–
Shane Bieber (24 years old)
Lindor (25)
Carlos Santana (33)
Mike Clevinger (28)
Roberto Perez (30)
Jose Ramirez (26)
Does this look like a team on its last legs and ready to be rebuilt?
We also subscribe to the theory that until proven otherwise, prospects are suspects until proven otherwise. Now, that doesn't mean we don't appreciate top minor league talent, because we do.
In 2013, there were those in the media saying the Indians should deal Lindor to get help for Terry Francona's first year here, and we gave the opinion that was ridiculous.
Still, dealing a player like Lindor is now, and he's one of the best ten players in the sport, for prospects is dicey at best.
For example, here is a list of the Top Ten prospects in baseball in 2016, according to Baseball America:
Corey Seager
Byron Buxton
Yoan Moncada
Jose Urias
Lucas Giolito
JP Crawford
Alex Reyes
Orlando Arcia
Trea Turner
Joey Gallo
Of those ten, Seager and Turner are very good players, and Moncada looks to be on his way. Giolito had a great year in '19, but struggled before that.
Reyes has been hurt a lot, and Gallo has always had immense power, and looked to be improving his game this past season before he was injured.
The other have been disappointments, and getting one of them back for a player like Lindor would be a swing and a miss.
The following year's (2017) list contained Dansby Swanson, Reyes, Nick Senzel, Willy Adames, and Amed Rosario.
That year also featured Andrew Benintendi, Moncado, Gleyber Torres, Austin Meadows, and Cody Bellinger, any of which would be a solid return for a star player.
That's still a 50/50 proposition.
And trading a great player for three above average players isn't a good deal either, because if you have the former, you can likely find average guys to fill in those spots.
(Think Julio Franco for Pete O'Brien, Jerry Browne, and Oddibe McDowell for you older fans).
We are sure we will hear about how the Washington Nationals went to the World Series after Bryce Harper walked away in free agency. But the Nats had Juan Soto on the horizon to basically replace Harper.
Back in 2000, the Seattle Mariners lost Alex Rodriguez to free agency and won a Major League record 116 games the following year. Just like the Nationals without Harper.
Except the Mariners haven't been back to the playoffs again.
Look, the Indians are going to do what they are going to do. However, we think it's better to keep great players, which Frankie Lindor is.
And he's here for two more years, and it would be a surprise if the Indians were not contenders in either of those years.
It's not time for a rebuild, nor it is time to trade Francisco Lindor. And people shouldn't assume the return will be three blue chip players.

NEO Sports Insiders Newsletter
Sign up to receive our NEOSI newsletter, and keep up to date with all the latest Cleveland sports news.