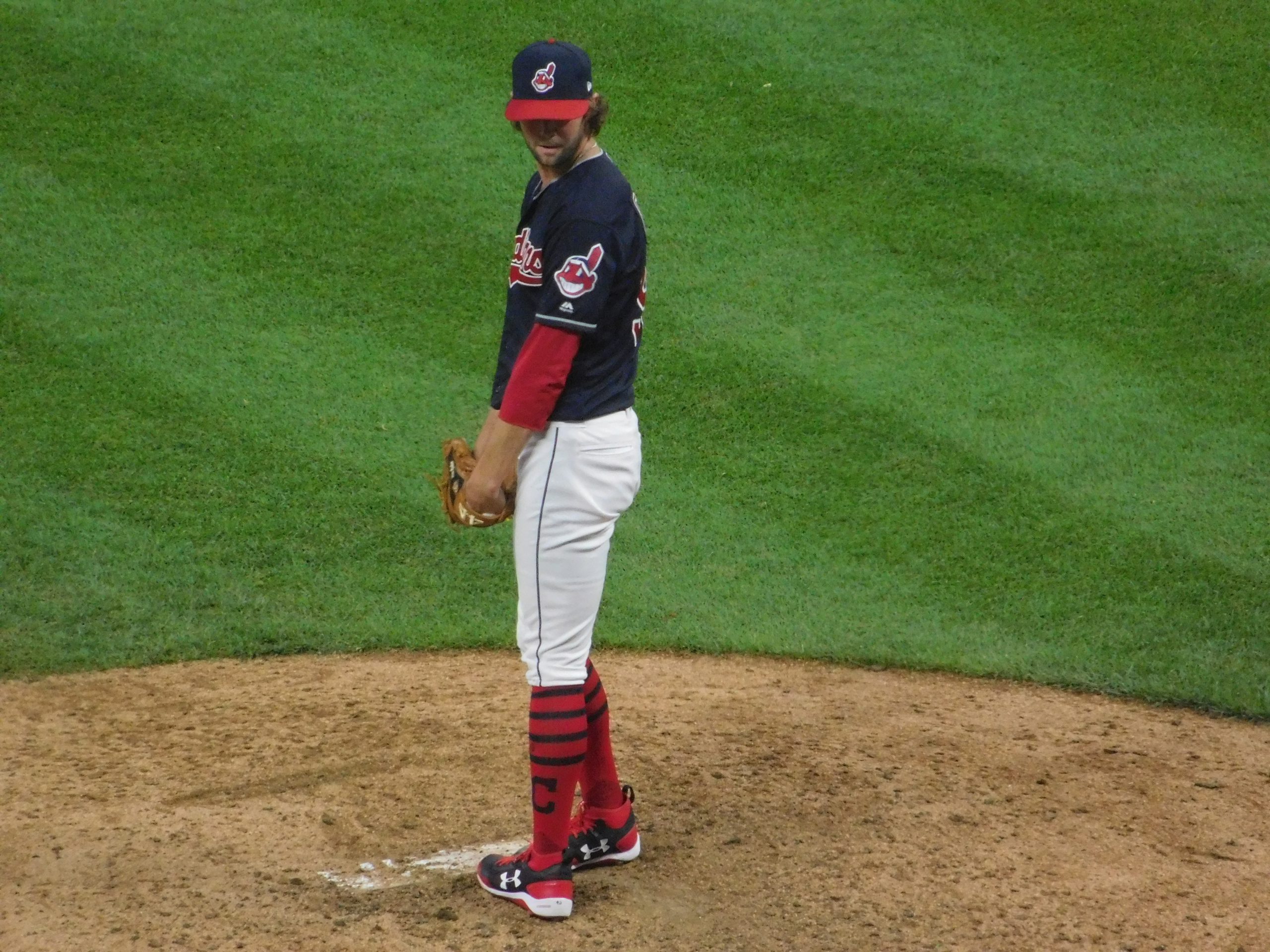 After finishing the first third of the season right at the .500 mark, the Cleveland Indians went 17-10 in their next 27 games to sit at 44-37 at the halfway point of the season, an 88-win pace for the entire campaign.
Here is how the season has gone in groups of 27 games (1/6th of the schedule):
First 27: 15-12
Next 27: 12-15
Third 27: 17-10
After 81 games, the Indians sit just a game and a half behind Texas for a wild card spot, tied with Oakland, and are a half game ahead of Boston.
So, the Tribe is still in the midst of a playoff hunt, but the bigger question is how hard will the organization go after it.
The Indians have dropped to 4th in the American League in ERA after back-to-back shellackings at the hands of the lowly Baltimore Orioles, but have moved up to 10th in the league in runs scored despite being shutout in consecutive games by a pitching staff with the worst ERA in the league.
And playing in a major hitter's yard.
Jason Kipnis has had a rebirth in the last couple of weeks, but is it sustainable? Jose Ramirez has a 918 OPS and a .306 batting average in the last 14 days. Is this yet another sign that the two time top three MVP finisher has turned the corner?
What we are trying to say is if they want to make a run at the playoffs, the front office still needs to improve the offense.
Right now, Cleveland's third or fourth best hitter on most nights is Roberto Perez, who is having his best offensive season (14 home runs, 825 OPS), but how long will that keep up, especially considering Perez plays a position where the schedule takes its toll on your body.
Are young players the answer? Well, Oscar Mercado has been a revelation to date, helping lengthen the lineup with a .307 and 812 OPS, but should that mean a wholesale influx of people from Columbus.
To date, and we know it is very early, Bobby Bradley has not. After going 2 for 6 in his first two games with a couple of key RBIs, he has been the all or nothing hitter we feared, going 1 for 14 with six strikeouts.
Again, it's an extremely small sample size, but what the Tribe needs is not more swing and miss hitters that occasionally run into one, but more guys who get on base, and hit doubles and triples with an occasional long ball.
Cleveland is 11th in slugging, and 12th in doubles, and tenth in triples and home runs.
Again, using Mercado as an example, he has nine doubles and four homers, to go with his .352 on base percentage.
And it's why we'd like to see Mark Mathias (.358 OBP, .459 slugging) or even Daniel Johnson (.350 OBP, .518 slugging) get a shot with the big club.
We touched on some of the power arms for the bullpen in the organization earlier this week, and that is another area we would like to see improved in the second half.
We feel guys like Tyler Olson and Adam Cimber can't be trusted to get big outs in important games and that puts a bigger load on Brad Hand and Nick Wittgren, who probably should be a 7th inning guy, not an 8th inning one.
But it comes down to the front office and a commitment from ownership to go after a post-season spot.
And to those who say the Indians can't beat New York or Houston? They may have a slim chance of that, but they have no chance if they don't qualify for the playoffs.

NEO Sports Insiders Newsletter
Sign up to receive our NEOSI newsletter, and keep up to date with all the latest Cleveland sports news.