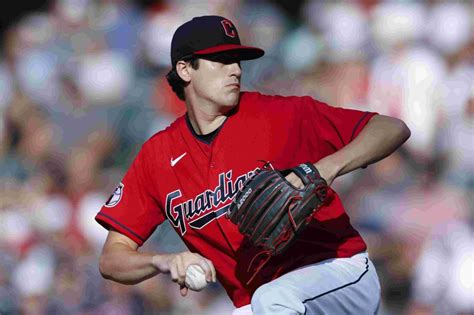 2016: Greatest Guardians draft ever?
On June 9, 2016, the Guardians were in first place, only 3 games ahead of the Detroit Tigers and Kansas City Royals. Cleveland's record-setting winning streak hadn't happened, yet. The World Series 3-1 lead hadn't happened. Heck, the Cavaliers just defeated the Warriors for their first win in the 2016 NBA playoffs! June 9th was also the first round of the MLB Cleveland Guardians draft.
Now six years later, as we look back at that draft and the current Guardians roster, who would have believed the number of players now contributing for this club? Brad Grant, then Director of Amateur Scouting at that time, had no idea how big his draft would be. He was excited, but COME ON!
Here is the full draft for the Guardians, courtesy of ESPN.
The following are the positions each player was drafted and, in the case of one player, another team grabbed. Then you will find their name, the pick number, and the college or high school where they played.
Round 1 Sand Diego Padres Draft
Cal Quantrill, 8th pick. Stanford. 
Cal was originally drafted by the Yankees out of high school, but the 6'3" righty opted for college. Cal was NOT the Guardians pick. San Diego picked him and sent him to Cleveland in the Mike Clevenger trade. Cal is from Canada.
Cal was the first Cardinal pitcher to start opening day as a freshman since Mike Mussina. Freshman year he finished 7-5, with an ERA of 2.68. A mostly fastball and change up pitcher, Cal came from strong stock. He father was a longtime bullpen pitcher for many teams, but most notably for Toronto, where for four years he led the league in appearances.  
His sophomore year he was 2-1 but suffered a torn muscle in his shoulder and required Tommy John surgery. He missed the rest of the year and his junior year before the San Diego Padres called his name in the 2016 draft.
His career minor league stats over three years and five different clubs is 20-23 with a 4.46 ERA. But his ability to throw five different pitches (cutter, sinker, changeup, curve, and a four-seam fastball that mirrors the sinker) as a young pitcher makes him difficult to hit off.
Round 1 Guardians Draft
Will Benson, 14th pick. The Westminster Schools, Atlanta. See our article from a few days back!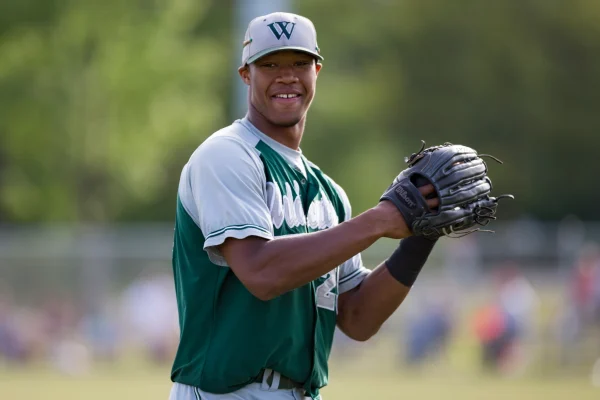 Round 2 Guardians Draft
Nolan Jones, 55th pick. Holy Ghost Prep HS, Philadelphia.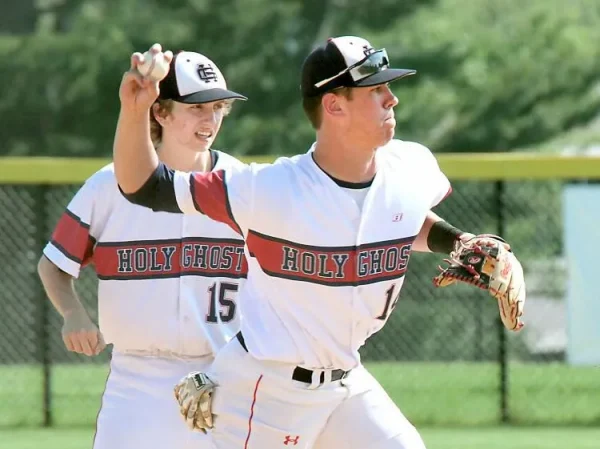 (Image courtesy of Steve Sherman, 21st-Century Media)
Born in Langhorne, PA, Nolan led his Holy Ghost baseball team with an astounding slash line (batting average/on base percentage/slugging percentage) of .636/.750/1.181 with a cranky back his senior year! His junior year, he was also a starter on the hockey team that won the state championship. But he wanted to focus on baseball, so he added almost 30 pounds to his 6'3" frame and scouts came calling. 
MLB Draft 2016
Nolan committed to the University of Virginia, but the draft and the round he might be picked in would determine what his future would hold.
Jones was slotted to be picked by the Mets in the first round, just after Benson. But the Mets went for pitching and the Guardians grabbed him in the second round. His high school coach, Vince Rossomando, mentioned how hockey players are just different.
I always loved hockey players that play baseball just because they have a different level of competitiveness than you get from most kids. You have to be tough to play hockey."
Minors
Nolan quickly made a big impact in the minors for the Guardians. His career minors slash line is .272/.393/.476. His only year where the batting average was below .250 was after the pandemic. Not a problem. He still had good power and RBI-producing potential. He also played three positions for Columbus, an important metric for the Guardians brass.
His home run on Big Papi Night in Fenway last week just might have solidified his stay with the big club.
Round 3 Guardians Draft
Aaron Civale, 92nd pick. Northeastern University, Boston.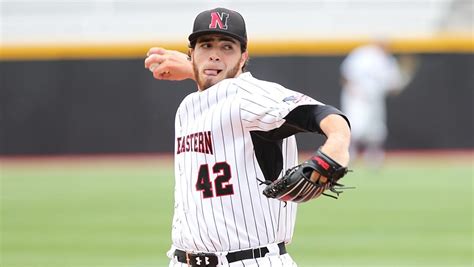 (Courtesy of Northeastern Athletics.)
Aaron pitched for the Northeastern University Huskies. Playing in the Colonial Athletic League, his overall record was 16-10. He was the workhorse for the Huskies, and logged 114.1 innings his last year with a microscopic WHIP (walks+hits per innings pitched) of 0.927 and a glistening 8.07 K/BB (strikeout to walk ratio, a key pitching statistic)! His won/loss record was 9-3 with a glistening 1.73 ERA. 
His career began in the bullpen for the Huskies, with 35 appearances in his first two years.
In Aaron's last year he averaged more than 7.0 innings per outing and was predominantly a ground out getter and strikeout artist. His coach at Northeastern? Mike Glavine, brother to Hall of Famer Tom Glavine and former Indians pick in the draft in 1995! 
Aaron had a dream start to his junior year with the Huskies. Northeastern was playing a scrimmage against the Boston Red Sox. Aaron was chosen to start that game. He worked 2 innings, gave up no hits, and struck out the likes of Big Papi, Hanley Ramirez, Mike Napoli and Xander Boegarts. Mike had this to say about Aaron:
"That game against the Red Sox really opened some eyes. I think [that] pole vaulted him into an outstanding sophomore season."
Aaron was named Co-Pitcher of the year for the Huskies in 2016.
Round 4 Guardians Draft
Shane Bieber, 122nd pick. University of California, Santa-Barbara.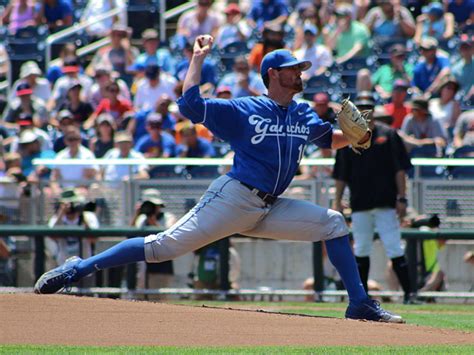 (Courtesy of D1baseball.com)
Shane has been with the Guardians since 2018. His All Star MVP and Cy Young Award so early in his career is mind boggling! It's hard to forget he was in the minors! Would his minor league statistics be the predictor of this success? 
Minors
When drafted, Shane had logged a huge amount of innings for the UC-Santa Barbara Gauchos. And he only had a K/BB ratio of 6.24. So the club sent him to Mahoning Valley for eight starts, exactly not sure what to expect. And I am sure the club didn't think a K/BB ratio of 10.5 would happen. But it did!
2017 saw Bieber hit three different minor league teams! 
First was Lake County, where his 2-3 record and 3.18 ERA was eclipsed by his whopping 31.0 K/BB! He also accumulated a WHIP of 1.207. This man can strike out batters! The fast track began.
Next was Lynchburg. He won six games and lost 1. His strikeout ratio? Above 20.0! His ERA came in at 3.10.
His promotion to Akron was followed by nine starts and a 2-1 record, and still the strikeout ratio, at 9.8, was the best on the club.
2018 on
Shane has been a rock solid performer with the club since his call up in 2018. His injury last year has impacted his K/BB ratio and this year has seen him up and down with his outings. But he might have had one of the fastest rises in the minors to the big leagues since Jaret Wright in 1997.
Shane is another Cleveland pitcher with a wide assortment of pitches. He continues to tweak these to batters according to data kept by baseballsavant.mlb.com. He is working the slider more in counts this year!
Round 12 Guardians Draft
Zach Plesac. Ball State University, Muncie, IN.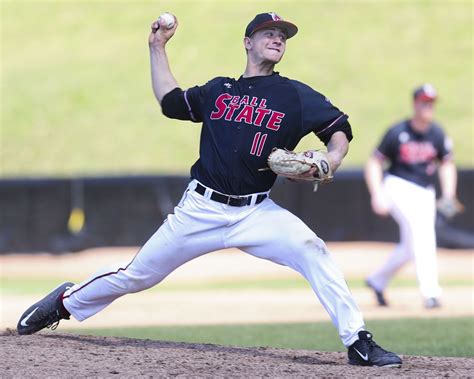 Zach was a pitcher for Ball State University in the Mid American Conference. His pitching stats encompassed three years. He was a first year starter for the Cardinals. But looking at his key metrics, Zach had improved his base on balls for 9 innings, a problem area for him early in college. 
His work produced an improved strikeouts to walk ratio, from 2.0 to 3.06. Playing on D1 roster where you might be called on any day to help, Zach was asked to play whatever position his team needed. His last year in Muncie he actually played more games as an outfielder (12) than a pitcher (11).
Minors
In 2017 Zach played for Mahoning and Lake County. Plesac was 1-2 with a solid 2.47 ERA in 51 innings. He continued to lower his walk total to 2.5 walks per 9 innings. And his WHIP was below 1.0!
Next season he pitched for Lynchburg and Akron. His record was 11-6 with a 3.79 ERA. But even with the higher ERA, the walks stayed low! 
In 2019 Zach was 4-2 with a 1.70 ERA with both Akron and Columbus. His K/BB was 7.20. His highest ever, and his WHIP was .80, under 1.0. The big club was sold! So up to the show came the unheralded righty from Crown Point, IN!
Majors
Zach has been a .500 pitcher for the Guardians. His strong start is being balanced by the more recent outings, where his ERA has ticked up to 4.90 from his first year of 3.18. His walk total is increasing, too. But his collegiate and minor league development has shown that he will continue to work on improving these stats and continue eating innings for the major club.
What A Draft!
These men are forming the cornerstone of the Cleveland Guardians. Often they found themselves playing on the same minor teams. They probably ate Taco Bell or Panda Express together. More importantly, they probably sat on long bus trips talking and dreaming of the day they could all play together. And maybe win a Central Division title!
Well, that day is today! 2022! And the fans are clearly ready to cheer this draft class of 2016 on to playoff baseball. I challenge you to find me an MLB draft that would equal this one in the past eight years. And the best part? They play on the corner of Carnegie and Ontario!

NEO Sports Insiders Newsletter
Sign up to receive our NEOSI newsletter, and keep up to date with all the latest Cleveland sports news.