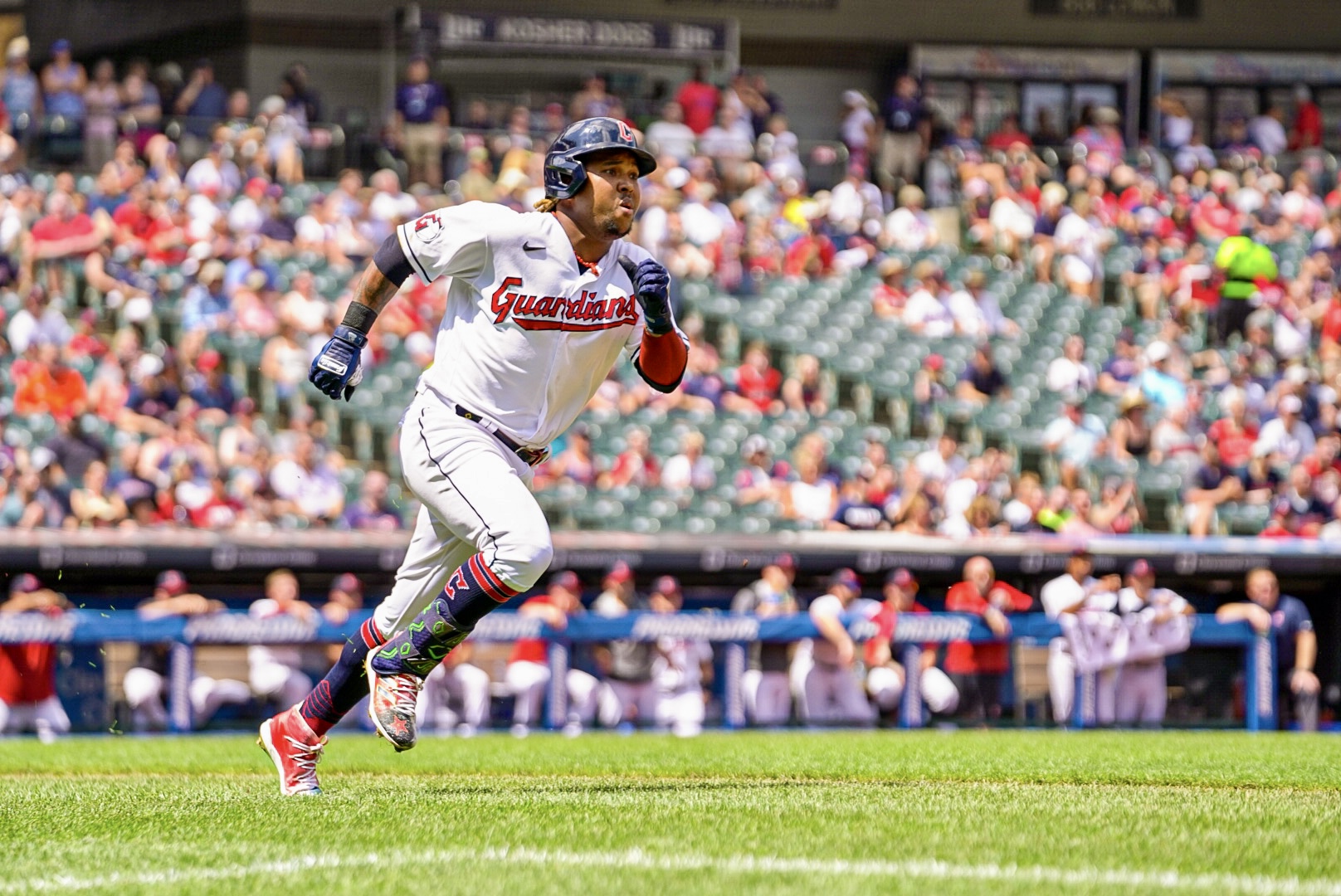 Those who love baseball tend to hold their favorite players closely. Baseball fans enjoy the history of the game. They relish the sounds of the ballpark, the crack of the bat, the seventh inning stretch. America's favorite pastime is steeped in tradition.
Over the years many great Cleveland baseball players have given fans memories. The city has had some of the most historic players take the field.
The staff at North East Ohio Sports Insiders shares their all-time greatest baseball lineup. A lineup that they feel would be the ulitmate 1-9. These players consist of old and current men as well as the skipper who would be the greatest to manage their perfect lineup.
Andrew's lineup
CF- Tris Speaker
2B- Nap Lajoie
RF- Shoeless Joe Jackson
1B- Jim Thome
DH- Earl Averill
SS- Omar Vizquel
3B- Al Rosen
LF- Albert Belle
C- Sandy Alomar Jr.
P- Cy Young
Manager- Terry Francona
Bill's lineup
In typical Bill fashion he provides us a list from his heart & one from his head. I think we can all relate to those players who we become emotionally attached to. Then the players who are just too good to be ignored. Bill's lists are a good indicator of how conflicted most fans feel as there's so many greats to choose from.
SP- Rapid Bob…who else?
C- V Mart – Sandy a CLOSE 2nd
1B- Jim Thome (Anyone else…you ain't a fan!)
2B- Nap Lajoie (See 1B!)
SS- Lou Boudreau
3B- Al Rosen – only person ever to win MVP and Executive of Year!
RF- Manny! – Joe Jackson close!!!
CF- Kenny Lofton (This was the toughest choice! Larry Doby 2nd)
LF- Albert Belle (I almost went Brantley!)
CLOSER- Doug Jones (I don't know how he did it…but he's the best ever to put on a Tribe uni!)
SKIP- Lou again
Next Bill's "from the heart: favorites" lineup-
SP- Sam McDowell/Phil Niekro/Tom Candiotti
C- Ray Fosse
1B- Jim Thome (Anyone else…you ain't a fan!)
2B- Duane Kiper
SS- Omar
3B- Buddy Bell
RF- Rocky Colovito
CF- Kenny Lofton still
LF- Mel Hall (He was our Kenny before Kenny!)
CLOSER- Steve Olin (He would have broken all of Jones' records)
SKIP- Frank Robinson
Kevin's lineup
SP – Bob Feller
C – Victor Martinez
3B – Jose Ramirez
SS – Omar Vizquel
2B – Jason Kipnis
1B – Jim Thome
RF – Shoeless Joe Jackson
CF – Kenny Lofton
LF – Manny Ramirez
DH- Albert Belle/Pronk
RP – Andrew Miller
Closer – Bob Wickman
Skipper – Tito
Kevin also adds his picks for Starting positions, Starting Pitcher, Starting Relief Pitcher, Closer during each of their prime Cleveland baseball seasons!
Sandy Alomar Jr.
The rock behind the plate for the Indians from (1990 to 2000)Alomar was loved (and still is) by Cleveland Indians fans for a lot of memorable moments! Six-time All-Star hit game-winning homer and was MVP of 1997 All-Star Game at Jacobs Field. Won 1990 Gold Glove, when he was AL Rookie of the Year. Hit 93 homers in 985 games for Indians.
Best year was 1997 (.324, 21 HR, 83 RBI).
Jim Thome
Three-time All-Star (1997-99) has 233 homers, 685 RBI and .284 average in 1,074 games. Twice led AL in walks (120 in 1997 and team-record 127 in '99). Converted third baseman also has 16 homers in 50 post-season games. Is 9 HR shy of being all-time HR hitter in Indians history.
Omar Vizquel
(1994-2000)Won Gold Glove all seven years in Cleveland and eight years in a row. Two-time All-Star (1998-99) had best season in '99 when he had career highs of 112 runs, 66 RBI and .333 average. Has 26 runs in 52 post-season games. His .982 career fielding percentage is the highest in MLB history among shortstops
Kenny Lofton
(1992-96, 1998-2000) Club's all-time steals leader (430) in 1,091 games. Hit career-high .349 in '94. Overcame shoulder injury in '99 post-season to get career highs in homers (15) and RBI (73) in 2000. Has four Gold Gloves and five All-Star Game selections with Tribe
Manny Ramirez
(1993-2000) Had 236 homers and 804 RBI in 967 games for Indians, including team-record 165 RBI in 1999, when he hit .333 with career-highs of 44 homers and 131 runs. Four-time All-Star had 127 homers and 432 RBI in 415 games over last three seasons.
Albert Belle
(1989-96)Set club homer mark for season (50, 1995). Four-time All-Star (1993-96) averaged 39 HR and 119 RBI in last six years with club. Hit career-high .357 in '94. Led AL in HRs (50) and doubles (52) in '95. Led AL in RBI in '93, '95 and '96
Bob Feller
Starting Pitcher (1936-56) Hall of Famer (266-162) had three no-hitters, 12 one-hitters and 44 shutouts. Eight-time All-Star holds club records for wins (266), strikeouts (2,581), innings (3,827) and walks (1,764) despite missing 3.5 years due to World War II. His #19 is retired
Natalie's list
SP – Orel Hershiser
C- Sandy Alomar
3B – Matt Williams
SS – Omar Vizquel
2B – Roberto Alomar
1B – Jim Thome
RF – Joe Jackson
CF- Kenny Lofton
LF- Coco Crisp
Closer – Bob Wickman
Skipper – Mike Hargrove
Regardless of who we think are the best, we can all agree that we're fortunate to have these players represent our city. The memories, the super stars, the magic and the heartbreak are all ingredients of Cleveland baseball.

NEO Sports Insiders Newsletter
Sign up to receive our NEOSI newsletter, and keep up to date with all the latest Cleveland sports news.