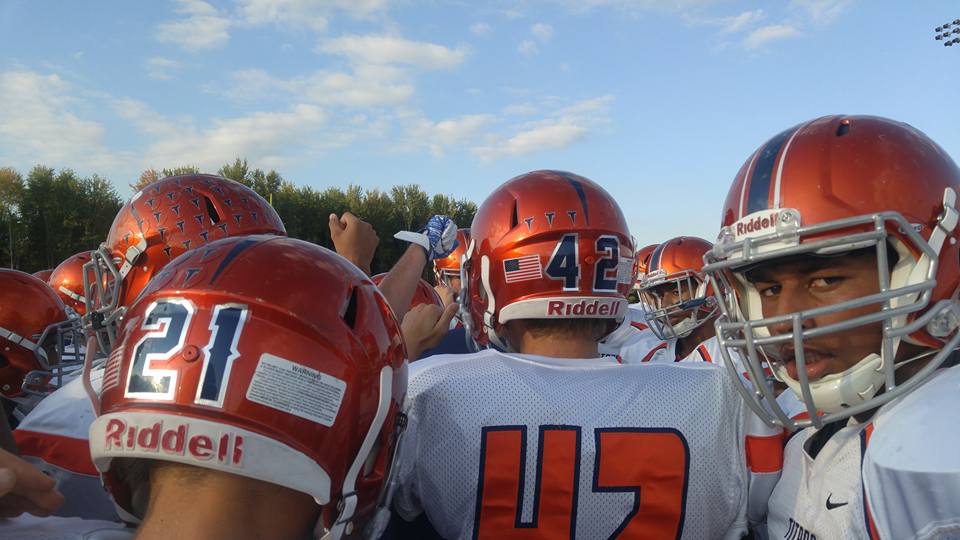 Week four concluded Friday night.
Here are the SWC NEO Sports Insiders Power Rankings.
1) Avon (4-0)
Last week's ranking: 1
Avon had another very impressive showing this week.  The Eagles beat North Olmsted 51-14 in absolutely dominating fashion. Ryan Maloy accounted for five touchdowns in the win likely making him the front runner to win the SWC MVP.  Avon has a very big challenge this week against Midview in a game that will likely decide the SWC Champion.
2) Midview (4-0)
Last week's ranking: 2
Midview got a dominant win over Amherst 27-7.  Amherst was undefeated up until that point and Midview completely dominated them.  Midview will be playing a very good Avon team.  If they want to beat Avon they will need to put pressure on Maloy and cause turnovers.  Midview has a better chance of beating Avon than anyone else does in the SWC.
3) Olmsted Falls (3-1)
Last week's ranking: 3
Olmsted Falls beat up on Lakewood 49-7.  The Bulldogs' only loss of the season was against Avon which is very forgivable.  The Bulldogs should be able to beat North Ridgeville next week to bring their record to 4-1.  They are set up well to make a playoff appearance.
4) Berea-Midpark (3-1)
Last week's ranking: 4
Berea-Midpark's offense proved once again to be one of the top in the SWC.  The Titans blew out North Ridgeville 49-14.  The Titans offense looks like they can put up points against anyone in the conference.  What will make or break their season is the defense.  The Titans play Amherst next week.
5) North Olmsted (2-2)
Last week's ranking: 5
The bad news: North Olmsted have lost their last two games to the best teams in the SWC.
The good news: The Eagles have the three worst teams in the SWC the next three weeks.  North Olmsted should be 5-2 after week 7.  It only  looks up for the Eagles at this point in the season.
6) Amherst (3-1)
Last week's ranking: 6
In Amherst's first real test of the year they didn't put up much of a fight against Midview.  Amherst dominated three bad teams this year and when they finally got a chance to show they deserve to be at the top of the conference they showed they weren't at that level yet.  They get another chance next week to show they should be higher than they are in these power rankings.  They take on Berea-Midpark next week.
7) Avon Lake (2-2) 
Last week's ranking: 7
Avon Lake could very well be 3-1, but an overtime loss to North Olmsted in week two keeps them at 2-2.  Avon Lake has an impressive victory over Elyria this season.  The Shoremen play their next two games against teams who don't have a win this season.  They take on Lakewood next week.
8) North Ridgeville (0-4)
Last week's ranking: 8
North Ridgeville is the best of the worst.  They've only played one close game this season but that's one more than any team below them in the power rankings.  North Ridgeville plays Olmsted Falls next week and their record will likely be 0-5 after next week.
9) Lakewood (0-4)
Last weeks ranking: 9
Lakewood has had a rough two years.  In the last two seasons Lakewood doesn't have a win.  The silver lining is they will get a chance to change that week 7 when they play Westlake on the road.
10) Westlake (0-4)
Last weeks ranking: 10
Westlake's defense continues to struggle.  They gave up 38 points this week and they got shut out by Avon Lake.  They are giving up an average of 49.75 points per game.  Their offense has not been bad this season but being shut out this week is not a good sign.

NEO Sports Insiders Newsletter
Sign up to receive our NEOSI newsletter, and keep up to date with all the latest Cleveland sports news.