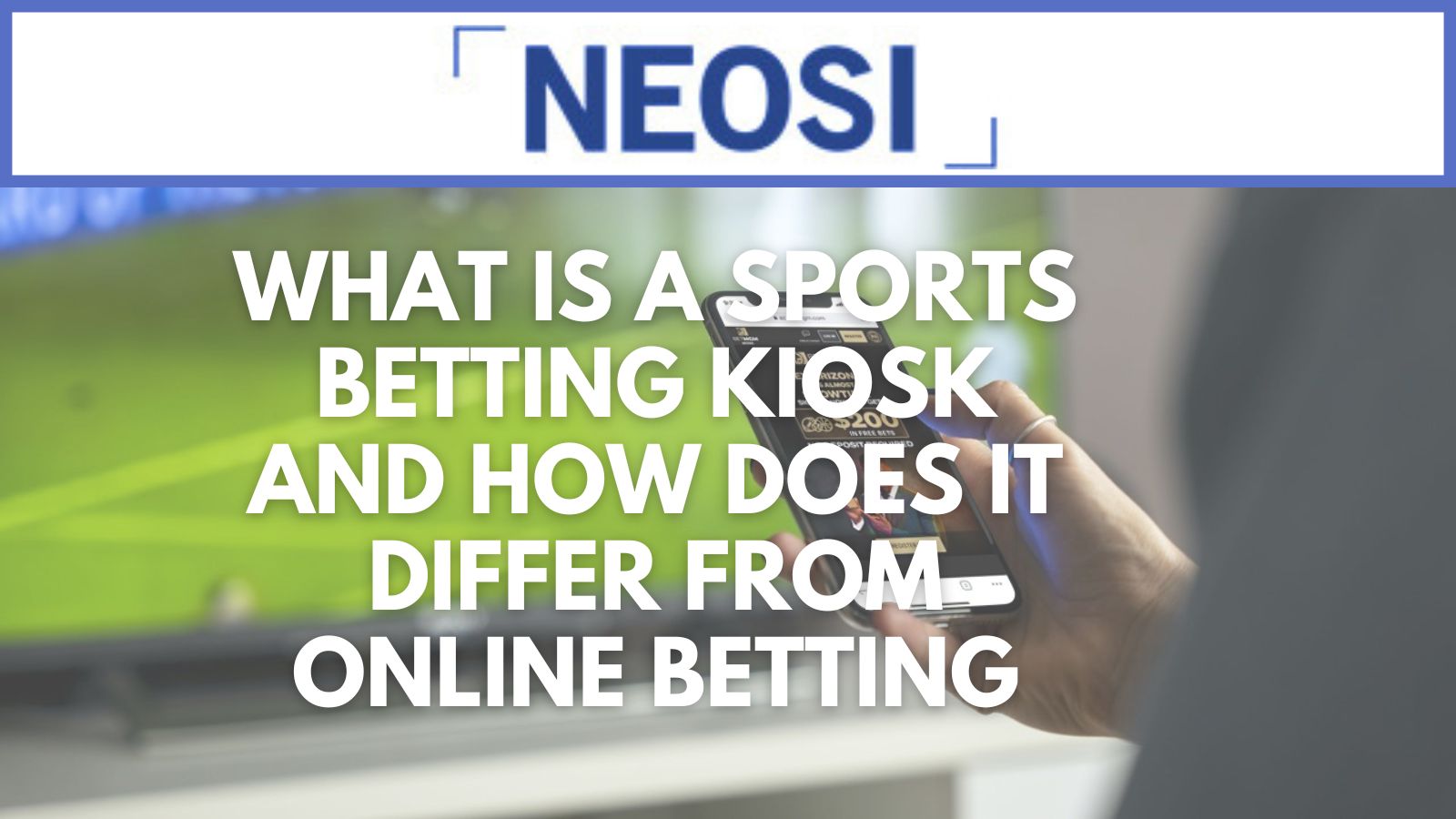 As Ohioans (impatiently) await the ability to place bets with the best Ohio sportsbooks, there's one aspect of the betting law bettors may be overlooking – the inclusion of sports betting kiosks. Where will Ohio's sports betting kiosks be located? How do they differ from online betting? Let's dive in.
What Are Sports Betting Kiosks?
Sports betting kiosks, sometimes called betting terminals, provide bettors with another fast and convenient way to place wagers where betting is legal. While some kiosks are clerk-operated, the most common type is self-service terminals.
If you've ever used a kiosk to order food or check in for a flight, you're already a pro. If not, the process is very straightforward. Simply follow the prompts on the touchscreen and find the bet you want to place. If you can use a smartphone, you'll do just fine.
How Are Kiosks Different From Online Betting?
The main difference between sports betting kiosks and online betting is simply where you can place your bets (more on that below).
With online betting, you can place bets wherever and whenever you want as long as you are within Ohio state lines. Mobile betting is typically done through a sportsbook app on your phone but some have desktop capabilities as well.
For Ohio, there are also differences in what kind of bets you can place and how much money you can put down on them.
On mobile platforms, there aren't any limits to what you can bet on and how much you can bet unless restrictions are imposed by a specific provider.
For kiosks, there are only four bet types provided to users:
Moneylines: You're simply wagering on who you think will win the event, regardless of the score
Point spread: This gives a margin of victory for each team involved. For example, the Bengals are 6.5 point favorites (-6.5) against the Steelers Week 1. Cincy would have to win by 7 or more points for you to win your bet.
Point totals: Also referred to as "over/unders", you're wagering on the total amount of points scored by both teams.
Parlays: Parlays allow users to combine two or more different bets for a larger potential payout. With Ohio's betting kiosks, there is a maximum of four separate bets (referred to as "legs") allowed.
There is also a $700 weekly limit for those using betting kiosks spread across the state.
Where Will Betting Kiosks Be Located In Ohio?
HB29, the bill that brought sports betting to The Buckeye State, allows for up to 25 Type-A licenses (mobile operators), 40 Type B licenses (retail sportsbooks), and an unlimited number of Type C licenses (betting kiosks or betting terminals). As of August 5, more than 1,100 businesses have been pre-approved for Type C licenses.
In order to qualify for a sports betting kiosk license, the business must have a current liquor license or offer lottery games. Each location will have a maximum of two self-service kiosks. You can expect to find betting kiosks at bars, restaurants, stadiums, casinos, and even bowling alleys and supermarkets like Kroger.
How Do Ohio Sports Betting Kiosk Payments Work?
When you go to place a wager with a betting kiosk, you can use debit, credit, cash, and mobile banking options like PayPal and Apple Pay.
If you win and need to get paid out, you have four options:
At the location, you placed the bet (as long as the business has the ability to do so)
Through mail
Places that sell lottery tickets
Lottery offices
With the vast number of betting options available to Ohio bettors, the state is making sure sports betting is successful. Combining the ease of wagering with the state's love for sports means the Buckeye State will be a sports betting leader sooner rather than later.

NEO Sports Insiders Newsletter
Sign up to receive our NEOSI newsletter, and keep up to date with all the latest Cleveland sports news.