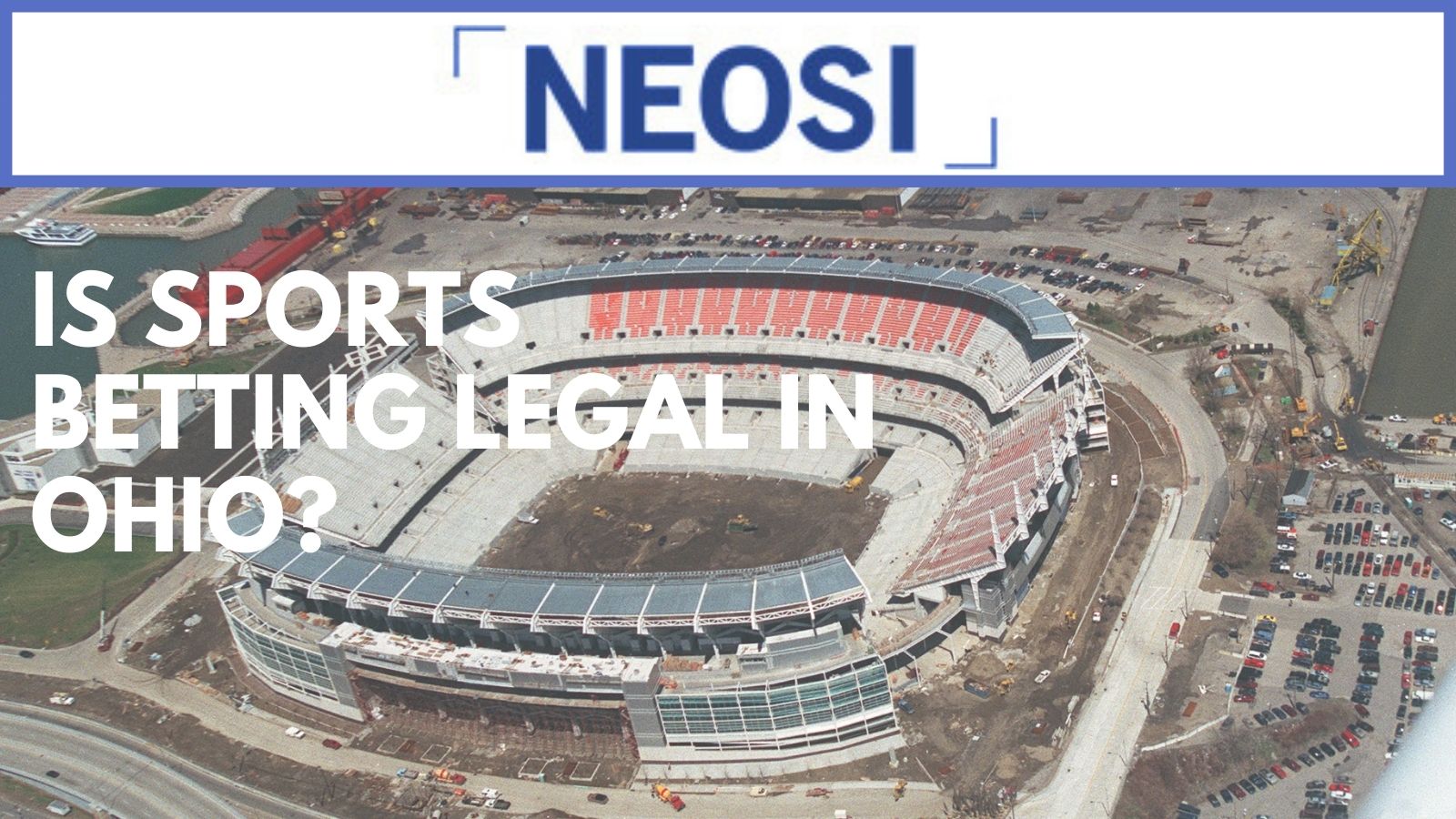 Bettors around the country are placing sports bets in states that allow it, but Ohioans are still waiting to do the same.
Sports betting is legal in Ohio, as Gov. Mike DeWine signed it into law in late 2021, but it's not yet live. Officials are still getting everything set up to launch sports betting before the deadline of Jan. 1, 2023, so that fans can start using Ohio sports betting apps or retail sportsbooks.
It's unclear as of now, though, how close the state is to flipping the "on" switch for sports betting.
What's The Hold-Up?
Ohioans yearning to put money down on their favorite teams and leagues are likely asking one question: what's the hold-up?
The answer is simple: state officials and regulators are going down the list, checking off important tasks like defining rules and regulations and working to accept and grant licenses to sports betting operators.
"The Commission is currently in the process of drafting all of the various rules and applications," Jessica Franks, communications director for the Ohio Casino Control Commission, told Fox 8.
It's a large task, as setting up an entire industry that once wasn't permitted takes a bunch of work. Regulators have to determine exactly what is best for the state in regards to sports betting and make it a reality, all while sticking to the guidelines that lawmakers set in the legislation that made it all possible.
The sports betting legislation Ohio lawmakers pushed through is strong and admirable, but by the same token, it's a huge undertaking.
"This framework provides a firm foundation for operators to build what should be one of the nation's largest, most dynamic sports betting markets," Eric Ramsey, a data analyst who has analyzed the Ohio market, told The Center Square. "The state's sports landscape and the affinity for land-based gambling among its residents and visitors additionally bode well for the future of sports betting in Ohio.
"Ohio appears poised to emerge as the second- or third-largest sports betting market in the country, clearly behind New York, but perhaps rivaling Nevada, New Jersey, and Illinois for No. 2."
Officials still plan to hit that Jan. 1, 2023 deadline, as there have been no reports stating otherwise. Sports betting enthusiasts will be ecstatic when the industry finally launches in Ohio; they'll just have to wait a little while longer for it to do so.
What Sports Could Ohioans Bet On?
There's good reason for sports fans in Ohio to be anxious to bet, as the state provides plenty of opportunities for action.
Ohio boasts professional sports franchises in multiple leagues, including the Cleveland Browns and Cincinnati Bengals in the NFL, the Cleveland Cavaliers in the NBA, the Cleveland Guardians, and Cincinnati Red in the MLB, and the Columbus Blue Jackets in the NHL.
And there's plenty of interest from both sportsbooks and the teams they would provide action on ahead of sports betting's launch in Ohio.
The Cavaliers inked a partnership with Caesars Entertainment in February to not only make it the "Official Casino Partner" of the franchise but also label Caesars Sportsbook as the team's "Official Sports Betting Partner."
"We're ready to welcome Ohio sports fans into the Caesars Sportsbook Empire, while also making history with our second sportsbook at an NBA arena," Caesars Digital Co-President Chris Holdren said. "Building upon our already established roots with Scioto Downs in Columbus, we're excited to announce our partnership with the Cavaliers at an exciting time in their franchise's history.
"As we prepare to launch sports betting in Ohio later this year, this wide-ranging partnership enables us to connect with the Cavs passionate and highly engaged fanbase. Caesars Sportsbook at Rocket Mortgage FieldHouse will be a first-class venue providing an exciting atmosphere for sports betting and more."
With a deal like that in place, it's easy to see others popping up once the industry gets up and running in Ohio, as they can be hugely beneficial for both sportsbooks and sports franchises alike.
Plus, Ohioans should be able to bet on college sports once the industry launches, a privilege not seen in every state that has legalized sports gambling. Ohio State boasts one of the nation's most popular college football programs, as it's in the national title conversation nearly every season, so lawmakers permitting college sports betting would allow fans to get action on the Buckeyes, as well as other teams.
Overall, there's plenty for bettors to look forward to once sports betting launches in Ohio. Lawmakers legalizing it was the first step; now all that's left for bettors to do is wait for it to go live.

NEO Sports Insiders Newsletter
Sign up to receive our NEOSI newsletter, and keep up to date with all the latest Cleveland sports news.