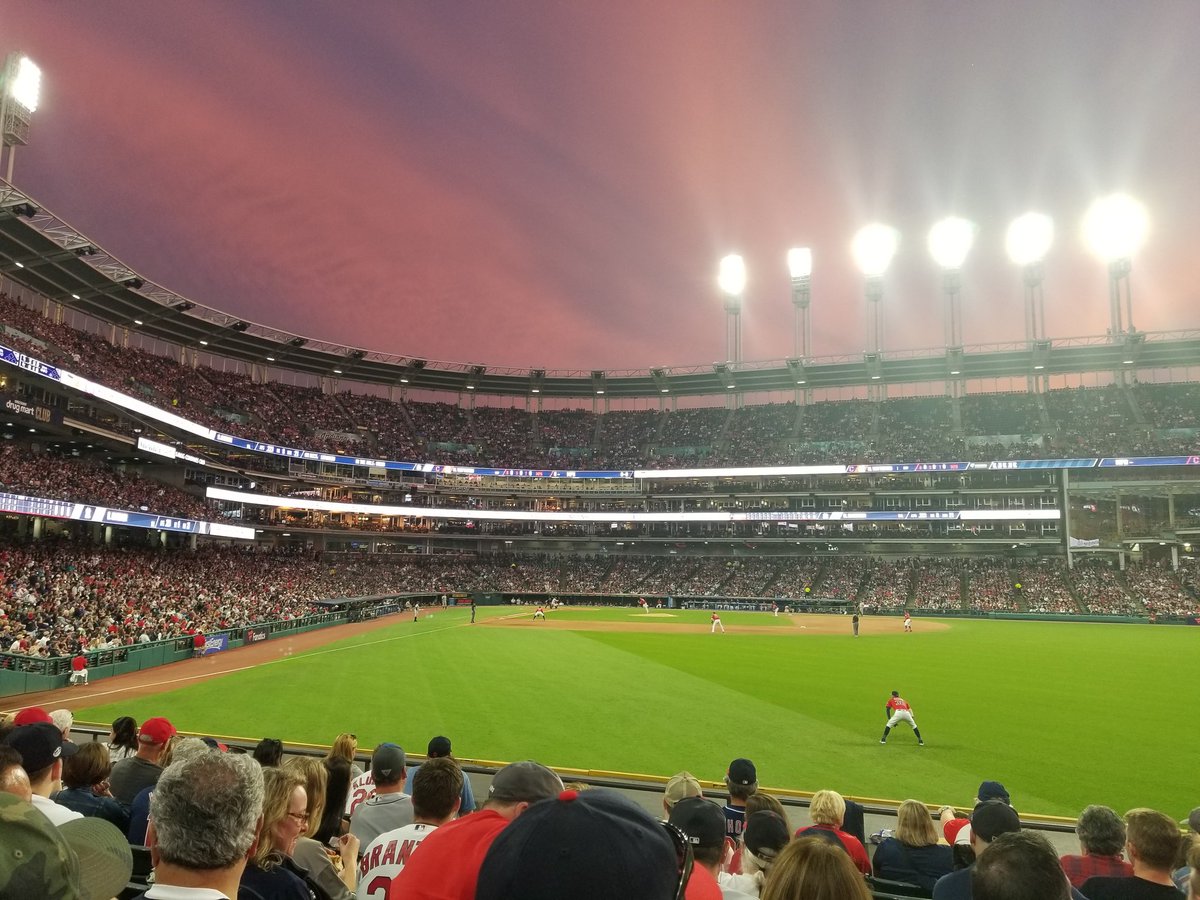 The Indians took two of three from the Twins to give them a little confidence that the 2019 season might just not be over yet.
Friday that confidence had to get a little stronger, as the team fell behind the New York Yankees 2-0, but put up five runs over the final five frames for a solid 5-2 win in front of 31,531 at Progressive Field.
Tribe starter Zach Plesac pitched like a grizzled vet, going seven innings to earn the first win of his young Major League career.
Brad Hand came in the 9th to earn the save, striking out the side to earn his 19th save of 2019, tying him with Shane Greene of the Tigers for the most saves in the American League.
The win puts the team at 32-31, and now the club has won four of their last six, and they are 3-1 on the current eight-game homestand.
Here's a few takeaways from the latest Tribe win.
1. Plesac Comes Through
For a young pitcher who three weeks ago was throwing to minor league hitters, Zach Plesac has done an amazing job in the first three starts of his career.
He's faced the Red Sox, White Sox and Yankees, and in 19.1 innings he's given up four earned runs, striking out 14 batters.
Against the Yankees he threw more sliders and curves, and his breaking stuff all night was solid,
He didn't lose sight of his fastball, which he would go back to when down in the count. He's now 1-1 after three starts with a 1.86 ERA.
Even after getting down 2-0 he never wavered, and that's the type of effort you need against a good Yankees lineup.
2. Patience Paid Off
It looked like another night of struggles for the offense as Domingo Germán cruised through the first couple of innings, allowing just one hit.
Then in the fourth the Indians finally broke through, as Jason Kipnis singled in a run to cut the lead down to 2-1, and then in fifth they tied it as Tyler Naquin hit a solo bomb to make it a 2-2 game.
Finally Carlos Santana put the team ahead for good, hitting a two-run 422-foot homer to give the team a 4-2 lead.
Frankie Lindor tripled to start the eighth, and then Kipnis came through with a sac fly to put the final at 5-2.
Yes the offense got off to a tough start, but you have to give them all the credit for not having one of those nights where they score one run on 3-4 hits, and instead they got to German handing him just his second loss on the season.
3. Turning the Corner?
The Indians were two runs away from winning four straight, but for now fans will have to live with winning four of their last six games.
Friday many looked at the pitching matchup and just assumed they would lose to the first-place Yankees, but again they put up a fight and used the long balls to earn the win.
There's a long way to go in this race for the division and even the wild card, and while some fans are calling for a fire sale of everyone, this team showed in winning two of three against the Red Sox, and now winning three of four against the Twins and Yankees they are nowhere near ready to give in.
This team has a great manager who knows what he's doing and what buttons to push, and their starting pitching and pen are just too good for this team to not keep fighting.
Let's hope they use these last few games as a launching pad for playing even better baseball.