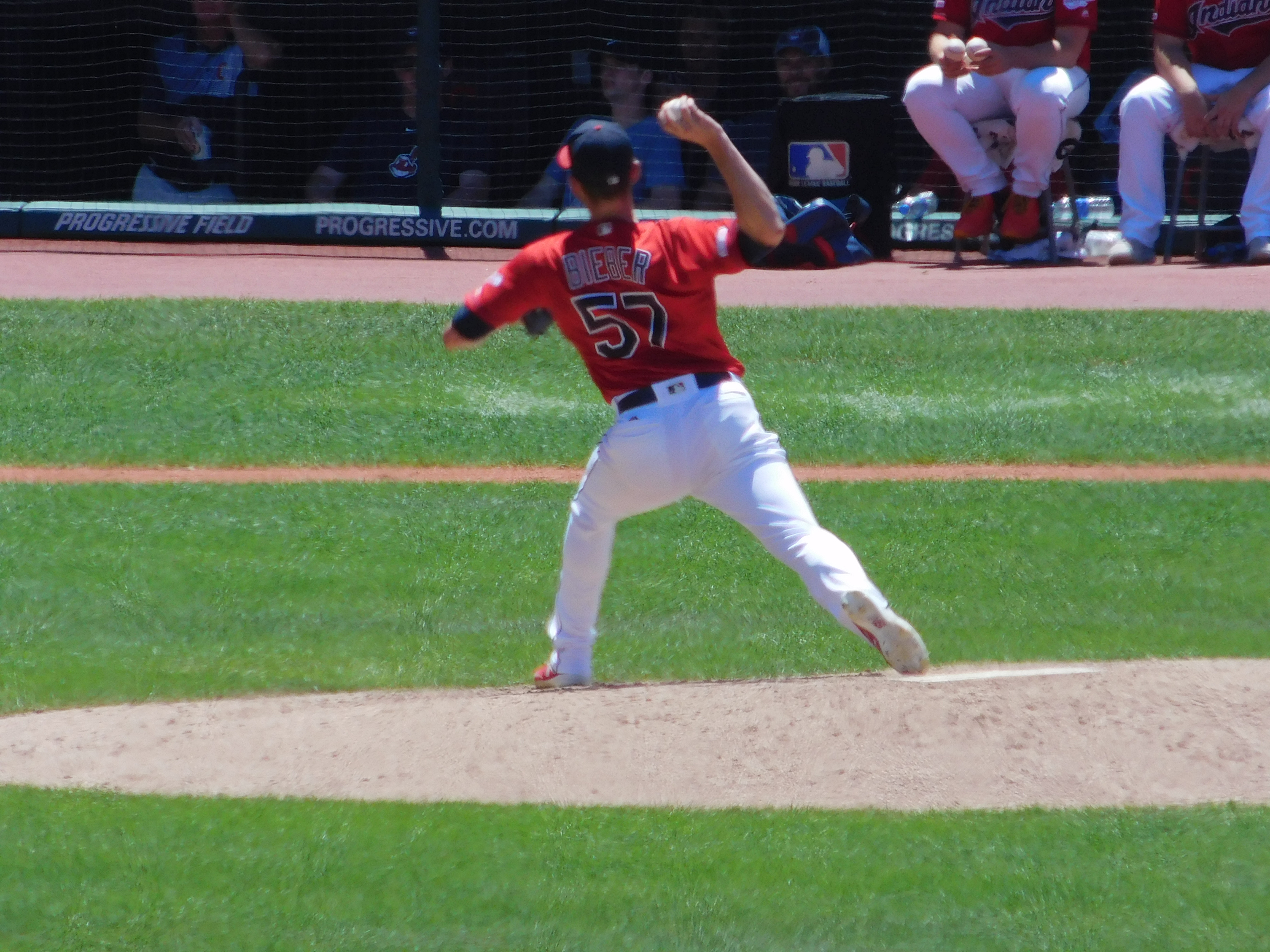 While there's already a lot of buzz about the Indians possibly moving their franchise face in shortstop Francisco Lindor, there's now chatter about the team getting calls about some of their young pitchers and if they are available.
Jon Heyman of MLB Network tweeted out this afternoon that the Tribe is "receiving inquiries about their young starting pitchers."
Among those mentioned is 2019 All-Star game MVP Shane Bieber, Zach Plesac and Aaron Civale.
Heyman pointed out that it would take quite a bit for the Indians to trade one of these three young starters, but you'd have to think that if a great offer comes around, the Indians would at least listen.
Bieber went 15-8 in 33 starts, and was named the MVP of the mid-Summer classic in Cleveland after he struck out the side of the National League in the 5th inning, needing 19 pitches to strike out three batters.
Plesac was a solid addition to the rotation when he was thrown into the mix due to injury, and in 21 starts he went 8-6 with an ERA of 3.81.
24-year-old Civale started 10 games for the Indians, going 3-4 but sporting an impressive 2.34 ERA in those games.
Right now the Indians have a number of options for their rotation with 2020.
Corey Kluber is expected to return at 100 percent, and there's also a chance the team could get back Carlos Carrasco after he missed a good portion of the season battling Leukemia.
If Kluber and Carrasco both return, the rotation could look something like this: Kluber, Mike Clevinger, Bieber, Carrasco and Plesac.
The team would have Civale along with Adam Plutko as possible fill-ins for the rotation if needed. There's also a chance the team may start the year with Carrasco in the pen which could shift Civale or Plutko to the rotation.