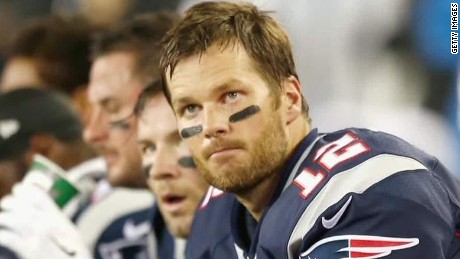 By Luke Wondolowski
After a long two weeks, the Browns look to shock the NFL and beat the defending Super Bowl champion New England Patriots in Foxboro. The Browns (2-4) come off a bye week but lost the week prior to the Seahawks in a close matchup with the final being 32-28 in favor of Seattle. The Patriots(7-0) on the other hand are looking to keep their undefeated season alive after dismantling the Jets 33-0 on Monday Night Football.
For the first time in what seemed forever, Greedy Willams and Denzel Ward will play this week. Both Willams and Ward were out due to hamstring injuries for a number of weeks. The help of Willams and Ward is much needed with how the pass defense has been since Willams and Ward have been out. For the Patriots, with the addition of Sanu, Ward or Willams will have some tough matchups in their first game back.
Stat of the Week: 18 Interceptions. That is how many interceptions the Patriots have over the whole season. With Baker Mayfield being more succeptible to throwing interceptions this year, Kitchens should be relying hevily on Nick Chubb in his game plan.
Keys to the Game:
1) Stop the G.O.A.T.
The defense is going against one of if not the greatest QB of all time. With the defense at 100% this week for the first time in a while, they're going to have to do everything they can to limit Tom Brady's production. Generally that's done by generating pressure (looking at you Myles Garrett) and having great coverage in the secondary, which is now healthy for Cleveland.
2) Run the Ball
Freddie Kitchens has a lot of trust in Baker Mayfield, but Mayfield's league leading 11 interceptions is cause for concern. Kitchens should know by now that he has rely more on the run game. Chubb has been a one man wrecking crew when he gets touches and Dontrell Hillard has been a solid in spurts as well. If Kitchens mixes the run with the pass more effectively the Browns will be 3-4 after Sunday.
3) Don't Beat Yourselves
The Browns need to limit the penalties this week. Going against a team like New England one slip-up can be devestating. The Patriots are one of the most disciplined teams and they make you pay for your mistakes.
Where to Watch/Listen: You can watch the Browns at 4:25 EST start. You can also listen to the Browns on the Cleveland Browns App, 92.3 The Fan, and 98.5 WNCX.

NEO Sports Insiders Newsletter
Sign up to receive our NEOSI newsletter, and keep up to date with all the latest Cleveland sports news.