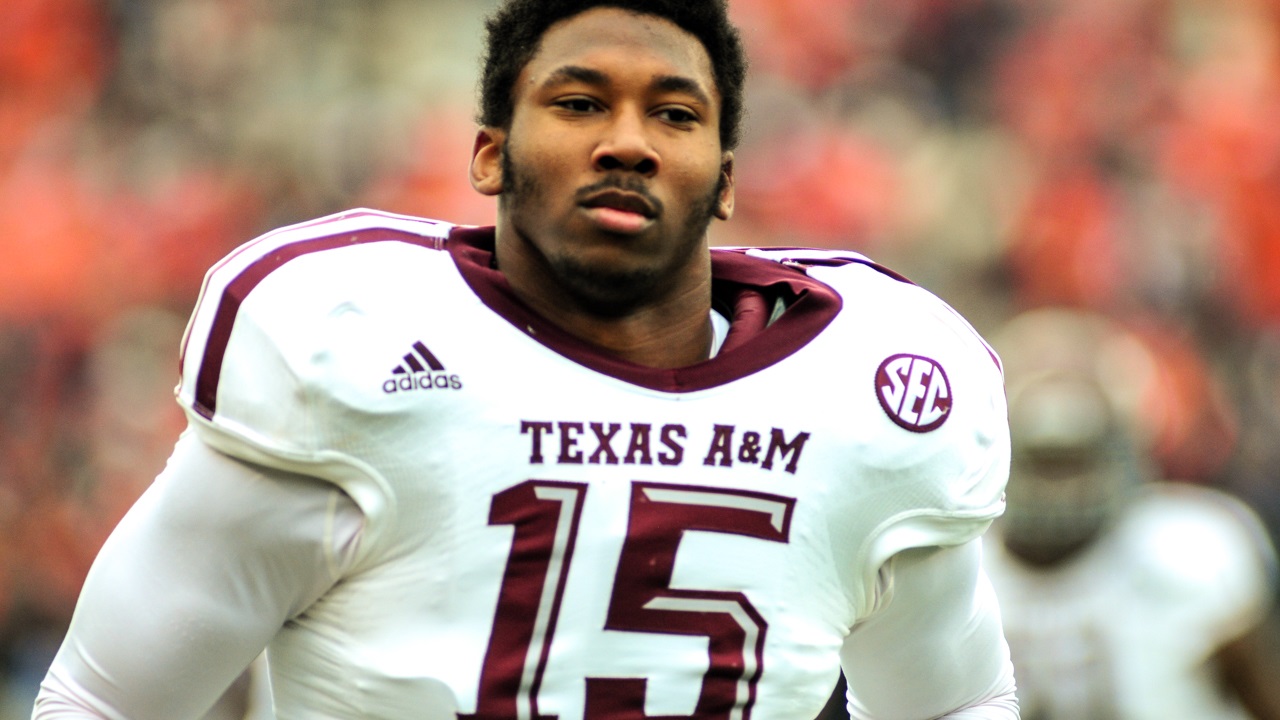 The Cleveland Browns have all but locked up the number one pick in the NFL Draft this year. So while most people watch the playoffs and cheer on their team, Cleveland will be scouting the next player to bring into town in hopes of finding their franchise star.
That pick could be used on Texas A&M star Defensive End Myles Garrett, who has yet to declare for the NFL Draft but is expected to soon. Garrett is a Junior who has impressed scouts throughout his college career. The stat that stands out the most is the amount of sacks he has made, as he has totaled 32.0 sacks in his career. That stat would stand out to any team in a position to draft Garrett. It just so happens the team that has first choice plays in the cold.
So, why is the climate of Cleveland, Ohio being brought up right now?
According to Brent Zwerneman from the Houston Chronicle, Garrett was asked about his preference of what team he wanted to go to. Garrett smiled and said "Doesn't matter … but I'd like not to go anywhere cold."
Though Garrett intended this to be a joke, it won't be laughed off by NFL Draft Insiders, scouts and whoever else has an opinion on who their favorite team should take. Every single thing these players say and do will be over-analyzed, as teams are trying to figure out who's the next Cam Newton and who's the next JaMarcus Russell. So Garrett was very smart to follow up by talking about his desire to be a star for any team that drafts him. "Whoever picks me up, I'm going to try and play my best for, to be the best player on the field at any given time. It doesn't matter who picks me up, I'm going to try and be a franchise player for them."
So, take the quote from the Garrett very lightly. It was a joke from a college kid excited to be where he's at. But while trying to make light of the situation, Garrett might have opened up a discussion for months to come on the road to Draft Night.

NEO Sports Insiders Newsletter
Sign up to receive our NEOSI newsletter, and keep up to date with all the latest Cleveland sports news.