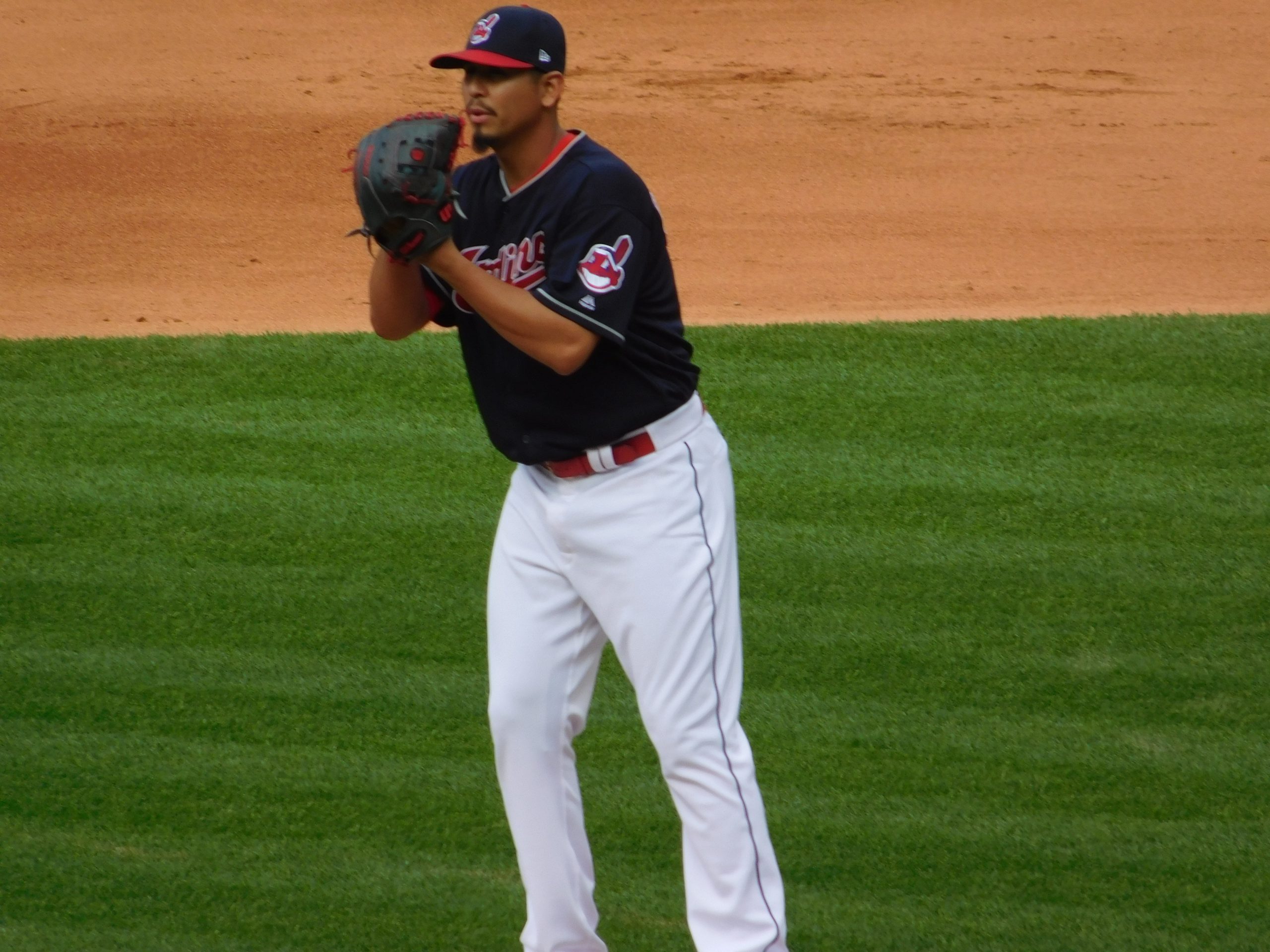 By: Corey Perez
CLEVELAND, Ohio- The Cleveland Indians season has been very average. Well currently they aren't even technically average right now as they sit one game under.500 after the first 50 games of the season. Last night's 11-2 to the Houston Astros loss was a perfect microcosm of the Indians season, they held a 2-0 lead after seven innings. After you get a good start from Corey Kluber (6.1IP 7SO 0ER) the Indians had to feel good about things, but unfortunately MLB is played in 9 innings, which is where the Houston Astros did their damage.
Baseball is a game where you get to have a short memory because of the frequency of the games, so the Tribe has a chance to bounce back tonight with Carlos "Cookie" Carrasco (5-3 3.65ERA 66SO) on the mound, with the Houston Astros countering Lance McCullers (6-2 3.2ERA 63SO.)
Time: 7:15 p.m.
TV: SportsTime Ohio ; FOX
Online: MLB.TV
Radio: WTAM 1100am, Indians Radio Network
Here are three things to watch heading into tonight's game.
1. Troubling Stat- Last night Cleveland Indians beat writer Jordan Bastian tweeted a very concerning stat.
The Indians have a +49 run differential in Innings 1-6 and a -36 run differential from the 7th inning on this season.

— Jordan Bastian (@MLBastian) May 26, 2018
Mind you this is after just 49 games of the 162 game season so it's a little early to overreact, and if you need to be reminded of that look at the Indians neighbors. Yes the Indians don't have LeBron James, but they do have Corey Kluber, Francisco Lindor, Jose Ramirez and co.
Point being the Indians have 113 games left in the season, so things have an opportunity to revert back to mean. The Indians hope bullpen ace Andrew Miller (1-4 4.40ERA) is able to a) stay healthy b) get back to his dominant self. Closer Cody Allen has struggled in spots as well, when every level of your bullpen is struggling you're going to play like an average baseball team.
2. Better this time around- Tonight's starting pitching matchup is a repeat of the Indians v Astros, May 20th matchup in Houston, a game in which the Astors walked away victorious. McCullers was excellent in the seven innings he faced the Indians lineup. The offense only managed one hit, while McCullers struck out eight batters and only walked two. Carrasco wasn't great but he pitched a good game, giving up all three runs of the game, but went 7 ⅔ innings and struck out six.
Tonight Progressive Field should be close to a sell-out, as there is a fireworks show after the game, it's a holiday weekend, and most importantly the weather should be nice. If the Indians can get to McCullers early and get the crowd engaged then it could be a fun night on the corner of Carnegie and Ontario.
3. Prime-Time opportunity- While things aren't going great right now, the Indians are still one of the most talented teams in the American League, even if they aren't playing like it right now. Thus coming into the season they were gifted a number of prime-time games this and Fox Saturday night baseball is a good chance for the Tribe to beat the defending World Champions. Luckily the 7:15PM start gives sports fans to catch most of the game before the NBA game tips-off.
With the game being on Fox expect Joe Buck to be on the call, which either excites you or means you won't be watching the game on Fox. Joe Buck seems to have a love-hate relationship with almost every single team in just about every single sport, but the Indians may take things more personal most. If you don't remember just look up "Joe Buck Kyle Schwarber love affair." So Indians fans if you find yourself getting angry at the announcers tonight, remember the Indians are a below-average baseball team right now.

NEO Sports Insiders Newsletter
Sign up to receive our NEOSI newsletter, and keep up to date with all the latest Cleveland sports news.