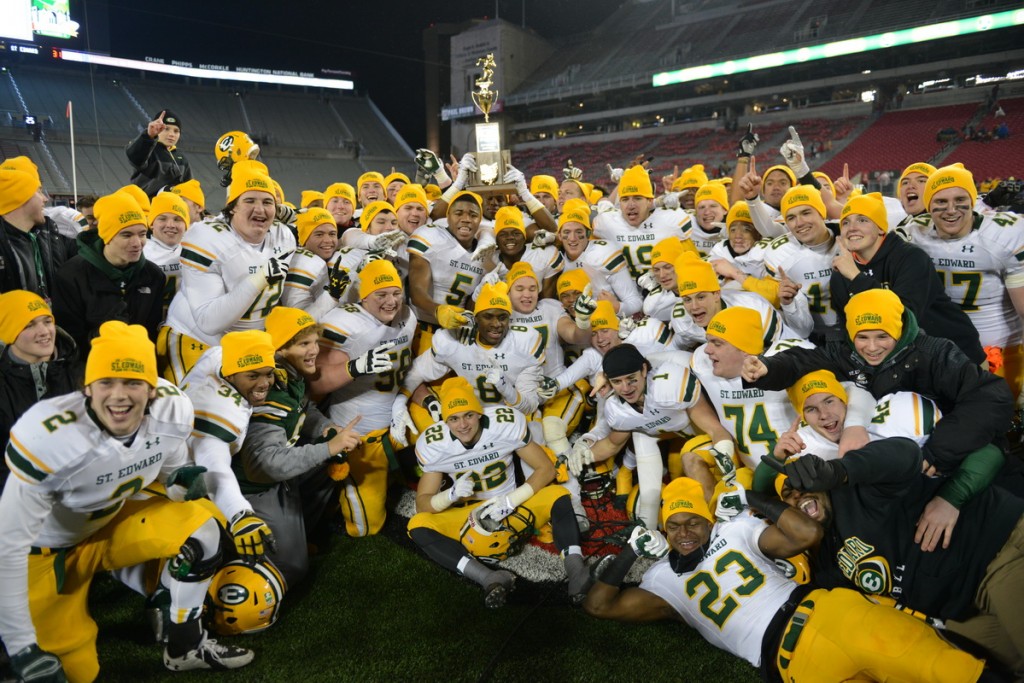 The final week of the regular season of high school football is finally upon us, as it's down to the wire for a number of Northeast Ohio teams that are looking to extend their season to the playoffs.
With Tuesday's release of the OHSAA football computer ratings, you can take a look at as of today, who is going to play who when it comes to the first week of the postseason.
Here's a run down of how some of the local teams in Northeast Ohio will line up should the postseason start today, as this is off the top eight teams from the current OHSAA ratings.
If you want to see what the rankings and matchups looked like last week – click HERE.
Division I – Region 1
#1 Cle. St. Ignatius (8-1) vs #8 Massillon Perry (8-1)
#2 Lakewood St. Edward (9-0) vs #7 Massillon Jackson (7-2)
#3 Mentor (8-1) vs #6 Stow-Munroe Falls (8-1)
#4 Canton McKinley (8-1) vs #5 Euclid (7-2)
Outside looking in: 10. Solon (5-4) 11. Strongsville (5-4) 12. Rhodes (7-2)