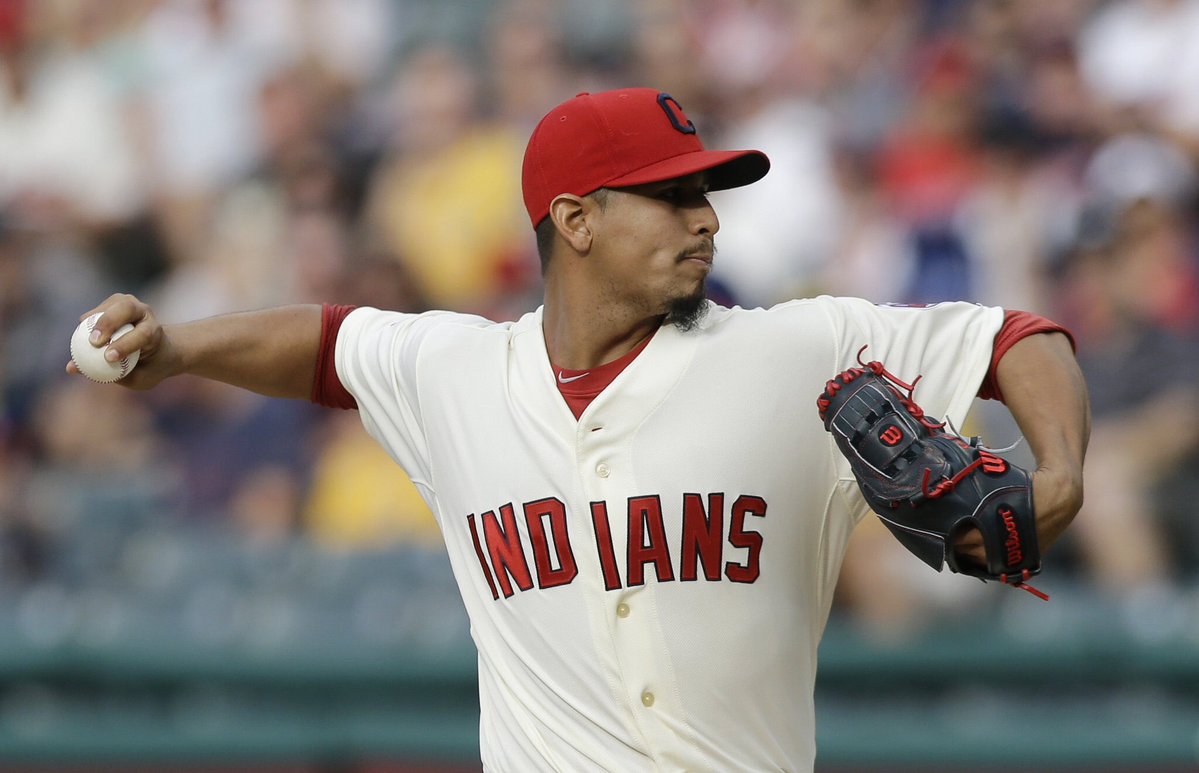 As the Indians sit double digit games back of the Minnesota Twins in the American League Central, they can cut into that deficit or watch it grow this week as they take on the Twins at Progressive Field.
The Tribe is coming off a 3-4 road swing that saw them take two of three from the Red Sox, but then lose three of four to the White Sox in Chicago.
Here's the pitching matchups for the big series kicking off Tuesday at Progressive Field.
Tue. June 4 vs. Minnesota 7:10PM ET STO/WTAM/WMMS/IRN
RHP Shane Bieber (4-2, 3.67) vs. LHP Devin Smeltzer (0-0, 0.00)
Wed. June 5 vs. Minnesota 7:10PM ET STO/WTAM/WMMS/IRN
RHP Carlos Carrasco (4-6, 4.98) vs. LHP Martín Pérez (7-2, 3.71)
Thu. June 6 vs. Minnesota 7:10PM ET STO/WTAM/WMMS/IRN
RHP Trevor Bauer (4-5, 3.87) vs. RHP José Berríos (7-2, 3.27)