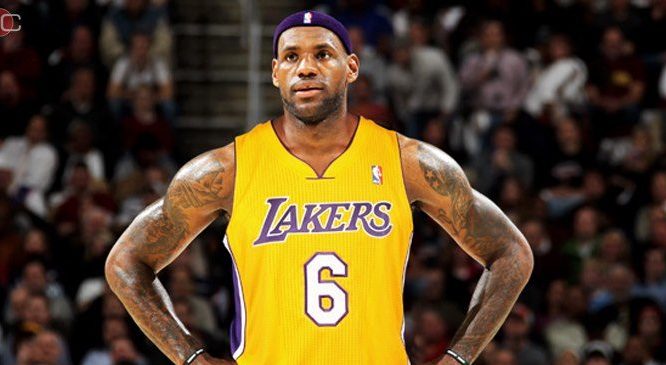 *These opinions do not reflect those of other writers at the site, and are solely the thoughts of the author. They are not to be taken as anything but opinion and best educated guess based on facts.*
Paul George and Kevin Durant have opted out of their contracts with the OKC Thunder and Golden State Warriors, and the drama that is NBA Free Agency is in full swing! No matter who you speak with, fellow fan, sports writer, bar tender, everyone seems to have a different "twist" or inside scoop on where all the big names are headed. Some non-free agents are rumored to leave by trade as well, making these next 2-3 weeks of the NBA offseason can't miss drama.
Ok, now that we've stated the obvious, let's get down to the fun stuff! Trying (and more than likely failing) to predict where everyone is going. My heart says LeBron will stay in Cleveland, and lately my head was starting to agree. However, after leaked text messages with Kevin Durant, who really knows?! I've also included Kawhi Leonard on this list, even without him being a free agent, no one can deny his landing spot in a trade can directly alter everything as well.
Kevin Durant – He will re-sign with the Golden State Warriors in the biggest no brainer of the summer.
Paul George – He has said for a year, he wants to play in LA, and he will do so as a Laker next season.  He will wait until LBJ makes his move, and then it becomes a sure thing.  The specter of these two playing together is too much for anyone to pass up.  Their styles would mesh perfectly.
Kawhi Leonard – While not a free agent, he has asked for a trade out of San Antonio and I believe will be granted one. The Spurs don't want to lose him but they also don't want to hang onto him and get nothing in return if he leaves after next season.
Danny Ainge and the Boston Celtics have a way of acquiring big name players without having to give much up. ( see Kevin Garnett, Ray Allen, Kyrie Irving, etc) Because of the assets of Boston, and the Spurs front office not wanting to help the Lakers, the smart money is Leonard landing in Boston. With Leonard, Gordon Hayward, Jayson Tatum and Irving, Boston can win 70 games next season.
DeAndre Jordan – This power forward is being overlooked by many in the local and national media, and that is a huge mistake. He wants to play with LeBron James and The King has stated multiple times he wants to play with Jordan. DeAndre will be part of the new "Big Three" after he opts out of his contract with the LA Clippers.  Don't worry about the money he is giving up leaving the Clippers, or his poor foul shooting. Don't even worry about how hard Dallas will pursue him, Jordan will be wearing Purple an Gold.
DeMarcus Cousins – The ultimate boom or bust risk for any team to gamble on. Everyone can't go to the Lakers can they? I think he stays put with Anthony Davis in New Orleans. Expect the Wizards to make a strong bid for him as well, but in the end he will stay put.
Chris Paul – Speaking of staying put, Banana boat rumors aside, Chris Paul will not join up with Wade and James in Miami. Paul has the perfect situation in Houston. They can offer him the most money and years, and they were one win away from the NBA Finals last year. Chris Paul will remain with the Houston Rockets.
LeBron James – I've often said that LeBron James would never leave Cleveland again unless it was for the perfect scenario that would give him an instant chance at a ring. If the Lakers sign Paul George and DeAndre Jordan, they can do so without giving up all of their young talent like they would have to in a trade with San Antonio for Leonard. Anyone who thinks Lavar Ball is the reason James would never sign with the Lakers, doesn't realize how quickly James and Magic Johnson can work together to squash or get rid of that distraction.
The LeBron era in Cleveland is over. Be thankful for the 2016 Championship and embrace the rebuild. The plan for James will fail however, when the Warriors knock the Lakers out of the playoffs in the second round of the 2019 playoffs.
To summarize all of this Paul, Cousins and Durant stay put. Jordan, James and George become Lakers.  Leonard gets dealt to Boston and none of it matters as the Golden State Warriors once again win the NBA Championship in 2019

NEO Sports Insiders Newsletter
Sign up to receive our NEOSI newsletter, and keep up to date with all the latest Cleveland sports news.