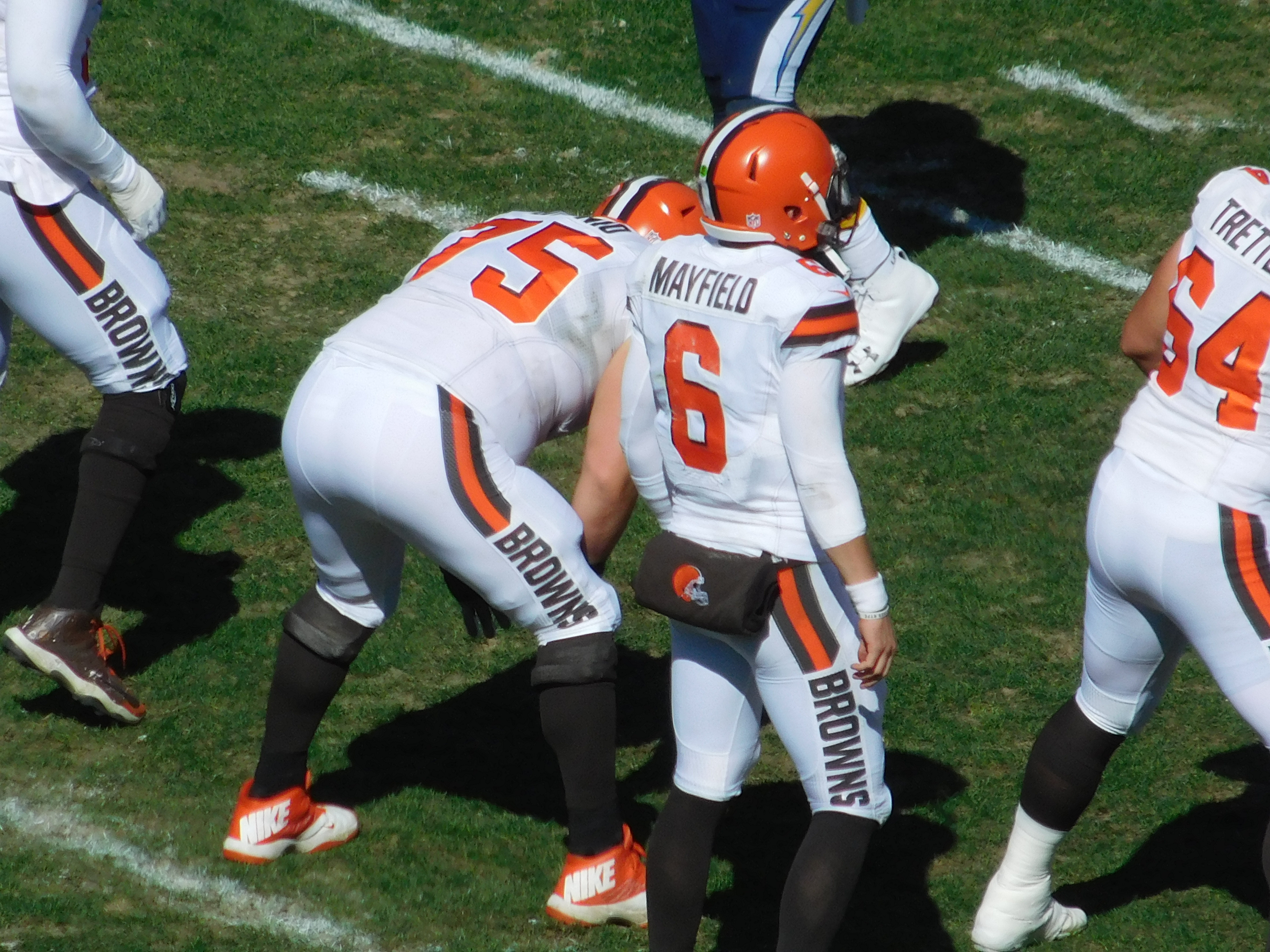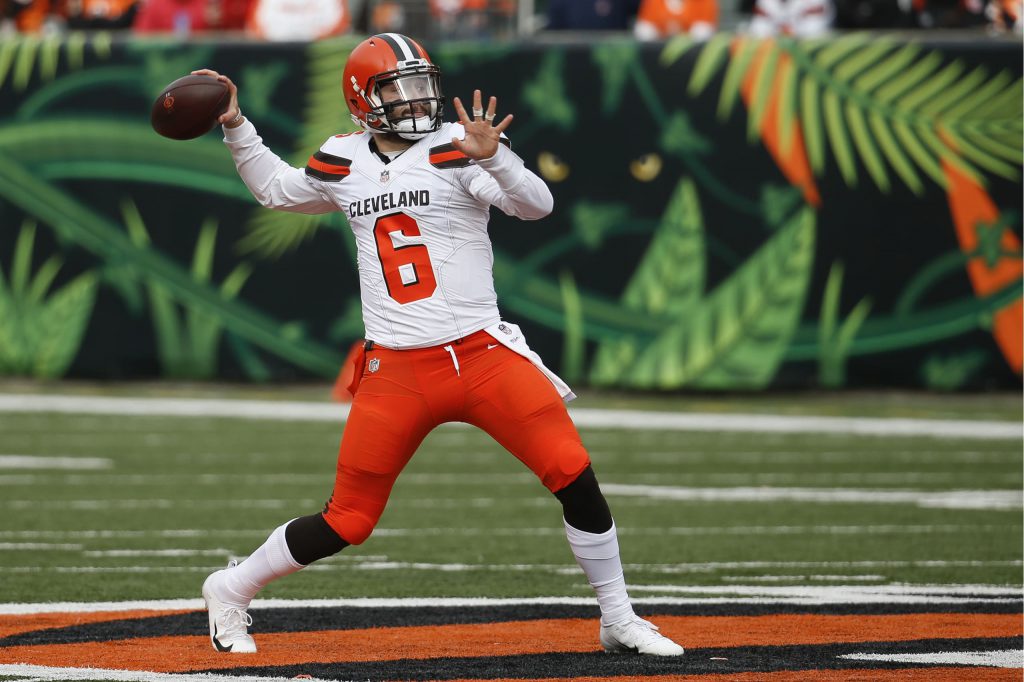 And as far as a Cleveland reporter asking Mayfield what did Jackson say to him, who cares! I get it in that such a question would be an obvious one, but more focus should have been placed on Mayfield, and his team's dominating performance. And when was the last time a Browns reporter or Cleveland professional football fan could use the words dominance and the Browns in the same sentence?
I found even more puzzling the reactions and the rantings of two former NFL players, now ESPN commentators. Damien Woody and Ryan Clark attacked and questioned Mayfield's maturity with verbal shots on live television to the tune of "grow up."
First of all, Mayfield, who certainly had his immature moments in college that would have suggested growing up was in order, has done nothing as a professional player in the NFL to warrant such an assessment.
Furthermore, I find those commentators statements somewhat hypocritical. I recall when New York Giants wide receiver Odell Beckham Jr., after catching a TD pass, proceeded to publicly act out a scene that clearly depicted a dog urinating at a fire hydrant-mature?
And who could forget during this year's Browns-Jets game when after scoring a touchdown, New York and former Browns running back Isaiah Crowell wiped his rear end with the football and tossed it into the stands-a "grown up" act?
Yet, I don't remember anyone taking either of those guys to task questioning their maturity or adulthood. Mayfield's words and actions during this entire incident just wasn't anything that needed to be highlighted to the degree it was. This guy has demonstrated poise, and as far as leadership, how about his conduct during the tough loss last week to the Houston Texans?
Clearly, this was not one of Mayfield's better performances but instead of sulking, hiding on the bench or throwing tantrums against teammates right in front of the cameras, something we've seen many a veteran player do in the past, and still do to this day, the young Browns quarterback made sure he went right up to those players who may have dropped a ball, or fumbled, to tell them it was okay, and to keep their heads in the game.
"We'll do this," he said, "We've got time." That's leadership, and sadly, not to many sports reporters, certainly not those on the national level sitting in front of a studio desk with a microphone in front of their faces, chose to talk about.
And how about what Mayfield isn't doing. The season is nearly over, and there hasn't been one incident or police report filed relating to off-the-field incidents taking place late into the night or early into the morning that would bring nothing but shameful and unprofessional stigmas to the Browns organization.
Mayfield has certainly acted the way a NFL player should, and certainly in a focused manner all quarterbacks in this league need to demonstrate. He has unquestionably been where he is supposed to be in terms of properly preparing for games, unlike a certain other former Heisman Trophy winning quarterback Cleveland so foolishly drafted several seasons ago.
Browns fans should be feeling nothing but optimism each time Mayfield charges onto the field to take the snaps form under center. At long last, Cleveland management reached for a potential star, and they may have found one in the kid from Oklahoma. The search would appear to be over in terms of finding the franchise quarterback.
And speaking of that "reach" factor, perhaps these former players/commentators shouldn't be reaching for stories, and just do their jobs. Better yet, instead of them telling others to "grow up," maybe they should be told to just "shut up."
Pages: 1 2