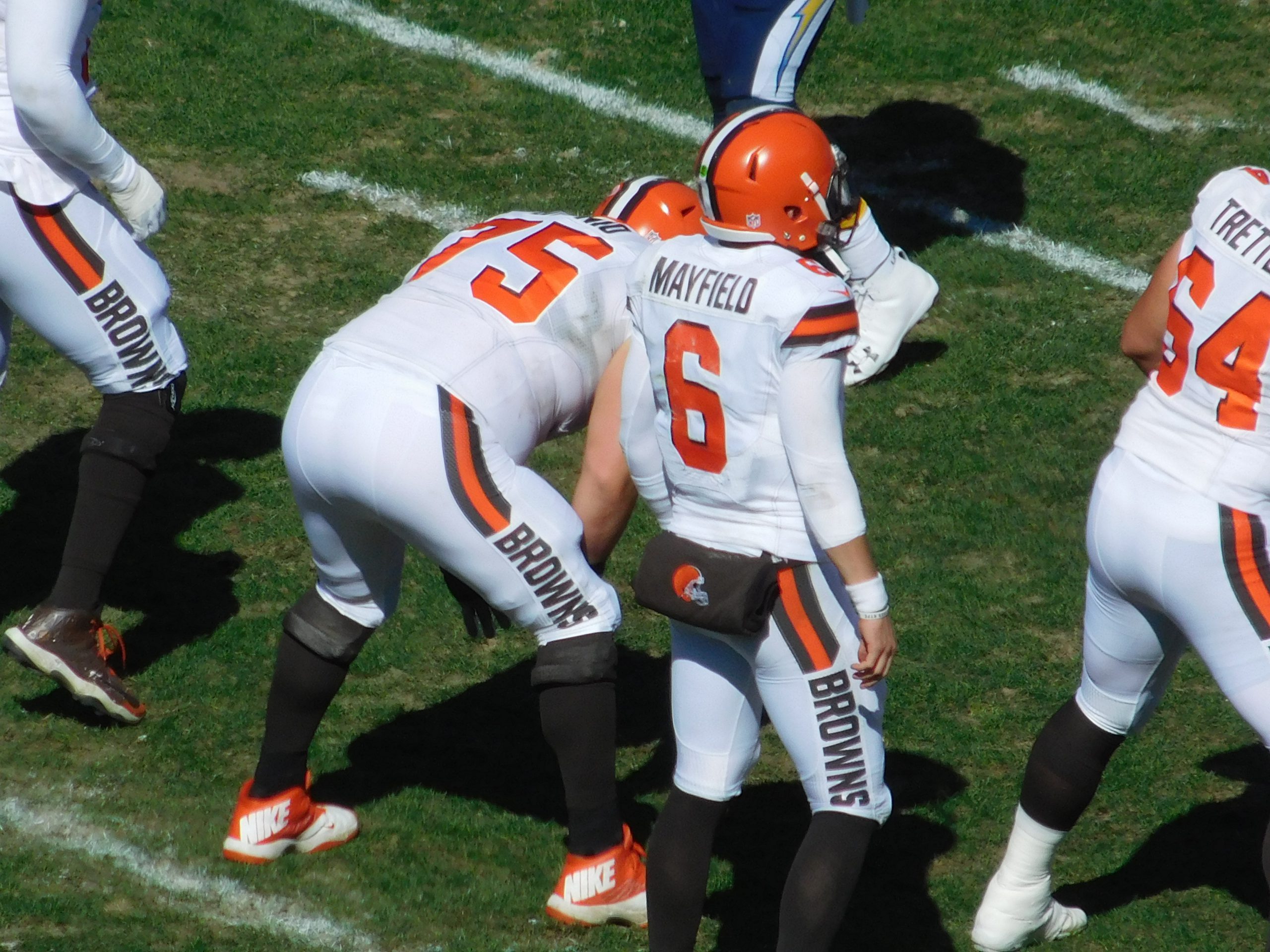 By Mike Holzheimer
At best, the post-game meeting and infamous "handshake" between Cleveland Browns quarterback Baker Mayfield and former Browns head coach Hue Jackson, a current assistant with Cincinnati, following the Browns victory over the Bengals a few weeks ago, was truly much ado about nothing.
The incredible amount of attention this scenario drew from national and local media members could be put into the category of a "reach." And when reporters have to reach for stories, they really aren't doing their jobs.
Journalists ought to be able to research so as to find more interesting things to write about. They also should be factual in their reporting, and in this case, the facts were nowhere to be found.
One media outlet reported that Mayfield refused to shake the hand of Jackson when both met on the field following the Week 12 contest. A quick review of the videotape clearly shows that such a claim was beyond false.
There was certainly not as lot of heartfelt sentiment exchanged between Mayfield and Jackson with neither one of them breaking out musically singing kumbaya, but Mayfield did acknowledge his former coach, and definitely shook his hand.
The Cleveland quarterback's comments, though, about Jackson during the post-game press conference, may have been ill-advised. But in reality, Mayfield hardly said anything that was out of line, or inappropriate. He didn't have to talk to Jackson at length on the field either before or after the game. As he said, he "didn't feel like talking," what's the big deal here?

NEO Sports Insiders Newsletter
Sign up to receive our NEOSI newsletter, and keep up to date with all the latest Cleveland sports news.