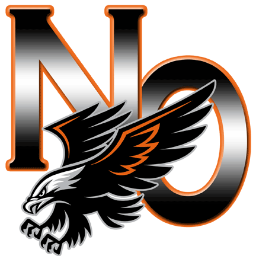 Written By: Don DiFrancesco
The North Olmsted Eagles grinded their way to a 41-40 victory at Berea-Midpark on Wednesday night, advancing to a Division I sectional final.
It seemed there was a lid on the basket for the first three quarters, as Berea-Midpark led, 23-22, heading into the final period of play.
Both offenses woke up in the fourth.
North Olmstsd had a 38-37 lead with 1:08 to play before sophomore Trevor Bycznski made two free throws to give Titans the lead.
Following a steal, Berea-Midpark junior Jalen Dixon split a pair of free throws with 35 seconds to play to make the 40-38 in favor of the Titans.
North Olmsted worked the clock down and Southwestern Conference MVP Josh Hufstetler hit a driving layup to tie the game and was fouled on the play with 5.5 seconds remaining.
Here is @j__huff23's game tying shot against Berea-Midpark in the waning seconds. @NOeaglesHoops @NOEagles pic.twitter.com/7x2H1lD1aK

— Steve Stanley Jr. (@steve44070) March 2, 2017
He made the free throw for the winning point. Dixon got off a 15-footer at the buzzer, but it was off the front of the rim.
Hufstetler scored a team-high 15 points, while Andrew Bussman added eight points and eight rebounds.
Chad Elliott paced the Titans (13-10) with 15. Bycznski scored 12.
North Olmsted (12-11) travels to Avon to face the fourth-seeded Eagles on Saturday, Mar. 4 at 7 pm.
North Olmsted upset Avon in the regular season on Jan. 27 and the two teams split their matches.