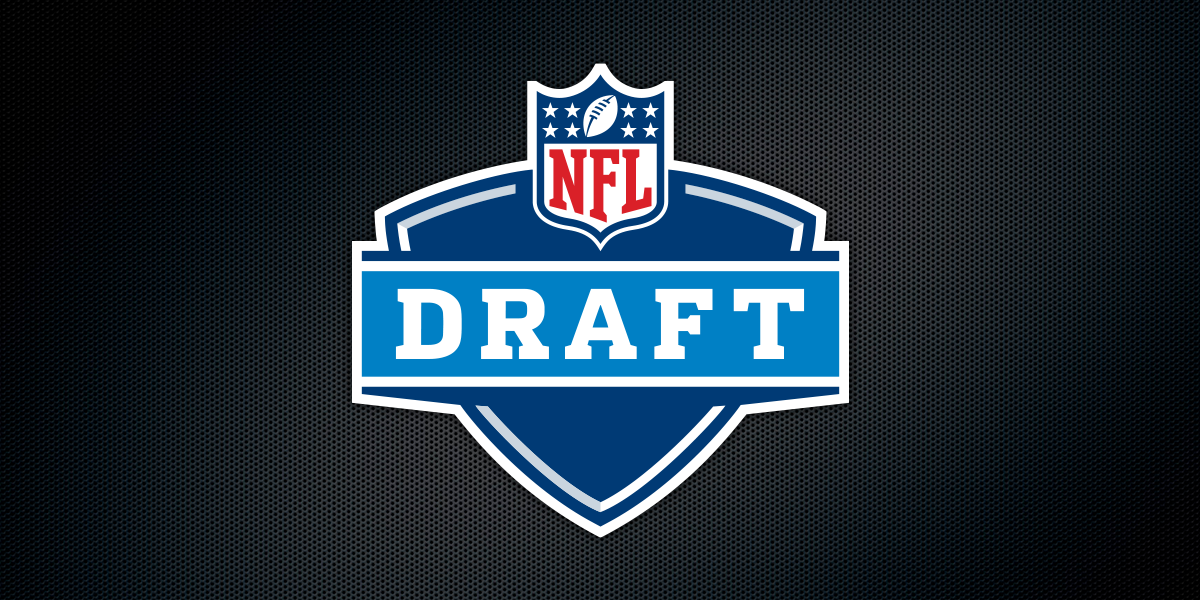 Pick Grades
1.) Cleveland Browns- Myles Garrett DE Texas A&M
Grade: A
The Browns make the smart move. Take the best player available in the draft at a positon of need and move on with it. Easy A.
2.) Chicago Bears- Mitchell Trubisky QB North Carolina
Grade: D+
Wow. Wow. That was my first reaction. Not just one wow but two. I did not see the Bears going QB at all let alone trading up and giving up a ton to get him. Not only was he overdrafted but they moved up. The 49ers bluffed them good. The only thing saving this pick is he is in a good position to sit back and develop first.
3.) San Francisco 49ers- Solomon Thomas DE Stanford
Grade: A+
The 49ers won the first night of the draft. They fooled the Bears into giving up way more than they should have and still end up with the perfect player for them while gaining a bunch of mid-round picks. Easily the best job of the first night.
4.) Jacksonville Jaguars- Leonard Fournette RB LSU
Grade: B+
Fourth overall is a little high for a RB but Fournette is the perfect fit for Jacksonville. Bortles has struggled and Fournette can be the bell cow back that will carry the offense forward. I'm not sure he is as good as Elliott last year but I can't hate the pick at all.
5.) Tennessee Titans- Corey Davis WR Western Michigan
Grade: C-
Corey Davis going here was surprise number two of the night. I'm sure they were banking on trading down to get a decent player for someone who wanted a QB before the Bears messed it up. Instead they reached on a WR.
6.) New York Jets- Jamal Adams S LSU
Grade: A
Jamal Adams was a stud and could be one of the best safeties to ever play in the NFL. The Jets made the smart choice of sitting here and taking the best defensive player available.
7.) Los Angeles Chargers- Mike Williams WR Clemson
Grade: B-
I would have liked for them to have gone with one of the better players on defense but WR has also been a big need. Keenan Allen hasn't stayed healthy and Philip Rivers is running out of time. Mike Williams was my top WR and while seven is still high for him it isn't a horrible pick.
8.) Carolina Panthers- Christian McCaffrey RB Stanford
Grade: B+
Once again going RB this high is a little tough but the Panthers don't have as many needs as other top ten teams and McCaffrey is a great compliment to Stewart. He could be a big difference maker for years to come in that offense.
9.) Cincinnati Bengals- John Ross WR Washington
Grade: D
I did not have John Ross going round one in my mock draft so going in the top ten is a big reach for me. He has big speed and the Bengals need a WR but not at this point. They could have taken an impact player on defense but instead reached for a WR I think has a high bust potential.
10.) Kansas City Chiefs- Pat Maholmes QB Texas Tech
Grade: C
The Chiefs moved up and got the QB they wanted. I did not see them being that desperate to go up now this year and get their guy with a lot of needs still. They must love him and they got ahead of Cleveland and Arizona which is something they had to do. I don't love the pick but I don't hate it. They definitely reached though.
11.) New Orleans Saints- Marshon Lattimore CB Ohio State
Grade: A-
The Saints must have been grinning after everyone went offense above them and gave them their choice of almost any defensive player they wanted. They opted for Marshon Lattimore the top corner in this draft. I may have went Hooker or a pass rusher first but Lattimore is another great addition who should have gone top ten.
12.) Houston Texans- Deshaun Watson QB Clemson
Grade: B-
The Texans did not give up as much as I thought they would have to after they got backed into a corner with the QBs going early. They needed to get ahead of Arizona and got the third QB. They were desperate after their offseason backfired on them completely and Cleveland reaped the benefits not once but twice. They are now all in one with a first and second in 2018 on Watson.
13.) Arizona Cardinals- Haason Reddick LB Temple
Grade: B
Reddick is one of the hottest names in the Draft so him going here is no surprise for me. I thought they would have gone with some of the other players that fell but the Cardinals need a LB and the value is appropriate.
14.) Philadelphia Eagles- Derek Barnett DE Tennessee
Grade: C+
I'm not as big on the Barnett pick as some other people but by no means is it a bad pick. I just didn't think a pass rusher was what the Eagles needed to draft in this first round. He didn't test well like Brandon Graham so can they last with some not very athletic ends? Time will tell but there were other choices that may have fit their needs better.
15.) Indianapolis Colts- Malik Hooker S Ohio State
Grade: A+
The Colts need a lot of defensive help and I had Hooker as a top five player so having him last to fifteen is a steal. He can be a huge difference maker when he gets healthy and gets more experience.
16.) Baltimore Ravens- Marlon Humphrey CB Alabama
Grade: B
Ozzie had his choice of Alabama players and he chose the need over the best one available. It is a solid pick but nothing more than a good one. The Ravens are just getting it done.
17.) Washington Redskins- Jonathan Allen DT Alabama
Grade: A
His shoulder has to be more concerning than we thought because there is no other reason he would have lasted this far. That is the only reason why I hesitated and gave it an A instead of an A+. Either way Washington made on of the best picks of the night.
18.) Tennessee Titans- Adoree' Jackson CB USC
Grade: B-
The Titans needed another corner and it made sense to go with one here with their second pick. It kind of is a personal preference at this point with so many having similar skill sets so there is no way to get much higher or lower than a B drafting corners now.
19.) Tampa Bay Buccaneers- OJ Howard TE Alabama
Grade: A+
I thought Howard had the potential to go in the top five and he lasted all the way down to 19. Tampa made an easy choice of taking the best player left on the board and it will pay off well for them.
20.) Denver Broncos- Garett Bolles OT Utah
Grade: B
The Broncos need offensive line help and they had the choice of whoever they thought was best. They are putting their money on Bolles and he has the athletic ability to maybe make it as a long-term LT.
21.) Detroit Lions- Jarrad Davis LB Florida
Grade: B-
21 is the right range for Davis to go around but I thought the Lions would have gone more for a need than Davis. Davis is another name in the long line of solid picks that you can't hate or love.
22.) Miami Dolphins- Charles Harris DE Missouri
Grade: B
The Dolphins need to get some young pass rushers. Harris was one of the starts to it. I thought they could have gone a few different routes but he could be the next in line for major sacks in Miami.
23.) New York Giants- Evan Engram TE Ole Miss
Grade: D+
There have been a lot of good picks here but Engram is the one I am not a big fan of. I thought he should have gone on day two as he is more of a WR than a TE and Njoku was the better TE still available. The Giants had other needs they could have addressed too.
24.) Oakland Raiders- Gareon Conley CB Ohio State
Grade: B+
Conley could be a steal or a disaster depending on how this allegation goes. If he gets cleared than it is a great pick for Oakland as they get a corner who could have went ten picks earlier. If the investigation fails him then the Raiders screwed themselves. Most likely he will get cleared and the Raiders make another draft day steal.
25.) Cleveland Browns- Jabrill Peppers S Michigan
Grade: B+
Peppers might be the most love or hate prospect in this draft. Some hate him saying he has no position, he is just a media player, or he didn't produce interceptions. Others look at the versatility he can bring to a team and his coverage and return ability he offers. I'm more in line on the second so I like the Peppers pick. The Browns needed a major upgrade at safety.
26.) Atlanta Falcons- Takkarist McKinley LB UCLA
Grade: B-
The Falcons need one pass rusher to join Beasley at getting to the QB. They moved up which they maybe did not have to do but they still fit a need and found a good player at what he does.
27.) Buffalo Bills- Tre'Davious White CB LSU
Grade: B+
Buffalo moves way down in the Draft picks up some extra picks and then gets an excellent corner at the back end of the round. The trade brings the pick up some as they did what they needed to do for the future.
28.) Dallas Cowboys- Taco Charlton DE Michigan
Grade: A
Jerry Jones continues to make some great picks in the first round. Taco Charlton is a perfect 4-3 defensive end pass rusher and is a perfect fit in Dallas. I think he has more talent than some of the other pass rushers going in this range so I have no problems giving this one an A.
29.) Cleveland Browns- David Njoku TE Miami FL
Grade: B+
It has been a very very long time since I felt this ok with a Browns first round. Pittsburgh, Green Bay, and New Orleans all could have looked at him so moving up was justified. Cleveland has spent some late round picks on TEs but none of them have panned out. He's only 20 years old so give him some time to develop and he could be hitting his peak as the Browns cash in on some of these picks.
30.) Pittsburgh Steelers- TJ Watt LB Wisconsin
Grade: B+
Pittsburgh could have looked to go in the secondary where they have been weakest but they chose to opt for a replacement for James Harrison. Watt has the family pedigree and will fit the need at OLB and fits the part of an AFC North LB.
31.) San Francisco 49ers- Reuben Foster LB Alabama
Grade: A+
I gave out four A+ grades tonight. Two of them went to the 49ers of all teams. There is no reason he should have lasted this long and the 49ers move up a few picks to go up and get the best LB in the draft at the end of the first. I don't know which San Francisco pick I like more.
32.) New Orleans Saints- Ryan Ramczyk OT Wisconsin
Grade: D+
I don't understand why the Saints went offense with this pick and even with going offense why they went with offensive tackle. The pick doesn't make a whole lot of sense and they could have selected someone upfront to fix their front seven on defense.

NEO Sports Insiders Newsletter
Sign up to receive our NEOSI newsletter, and keep up to date with all the latest Cleveland sports news.