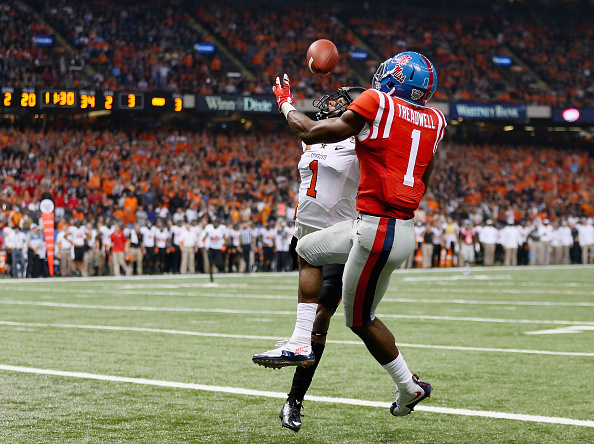 The wide receiver class of 2016 is not exactly the class of 2014 that had Sammy Watkins, Mike Evans, Odell Beckham Jr., etc. But that does not mean there are not wide outs that deserve to go in the first round.
Perhaps not #2 overall, but more like a mid-round pick or so. But in my opinion, you can get just as good of a wide receiver in the first round as you can in the second round even earl third in this draft.
But I also believe that all the good wide receivers will be gone by the end of the second round. Waiting till the third round to take a wide out could be too late.
Consider the scenarios: if the Browns and Coach Jackson fall in love with a QB, enough to take #2 overall, then I would say take a wide receiver at #32 to go along with that QB and also help in the "development" of one RGIII.
That's if they take a QB at #2 because I do not see any of these wide receivers being the Julio Jones, A.J. Green type of wide out. But if they take lets say a defensive pass rusher or a line backer, I think you should still take a wide receiver earlier than later whether it is with the 32nd overall pick or you trade for another 2nd round pick with someone willing to do so obviously and take one in the 2nd round.
Remember, all measurements should be considered close approximations. So in no particular order, the following wide out prospects are the more intriguing talents in this year's NFL draft class that the Browns should target.