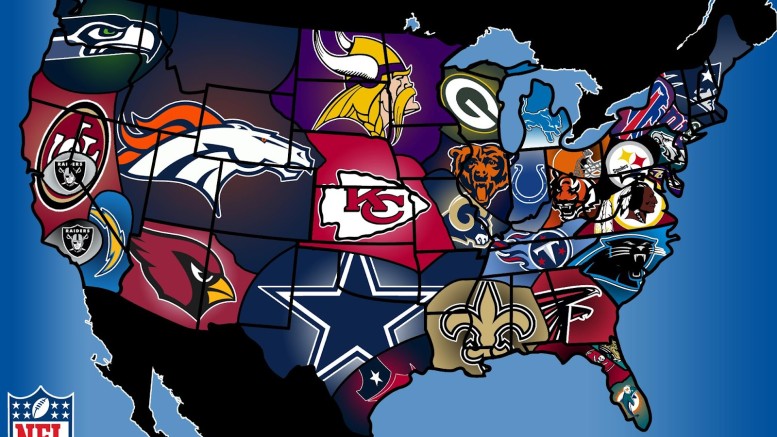 CLEVELAND – Football fans, we have reached the mid-way point of the season and another coach has fell victim to the grinder that is the NFL. Ken Whisenhunt, now former head coach of the Tennessee Titans, was given his walking papers early Tuesday morning leaving Mike Mularkey to serve as interim head coach.
In NFL trade deadline news, tight end Vernon Davis was sold to the undefeated Broncos for a pair of sixth-round draft picks – ('16 & '17). Someone who will not be on the move is Cleveland Browns center Alex Mack, who stated he would not waive his trade clause in his contract.
An exciting week in the NFL as the Top 10 looks like phony imposter to the previous weeks' power rankings. Teams have made a significant stride finishing up the first half of the season and this past weekend of action caused some shake-up on our list.
 NEO Sports Insiders NFL Power Rankings
1. NEW ENGLAND PATRIOTS (1) 7-0
Not so fast, Dan Campbell. The Patriots were by no means impressed with the Dolphins recent success against the Titans and Texans and showed no mercy in a victory on Thursday night, which may have locked up the AFC East at the mid-way point of the season. Tom Brady adds 4 TDs to his season total (20) and Rob Gronkowski finished with 6 catches for 113 yards and a TD.
 2. CINCINNATI BENGALS (3) 7-0
It took eight weeks for the Green Bay Packers to fall out of the No. 2 spot but if there is any team more deserving up the runner-up title than the Cincinnati Bengals as of now I would love to hear that argument.  Yes, Andy Dalton didn't exactly light-up the stat sheet, but they beat a very good Pittsburgh team who got their QB back in Big Ben. Even though Roethlisberger doesn't do historically well in his first game back from injury, the Bengals are making a strong statement in the AFC.