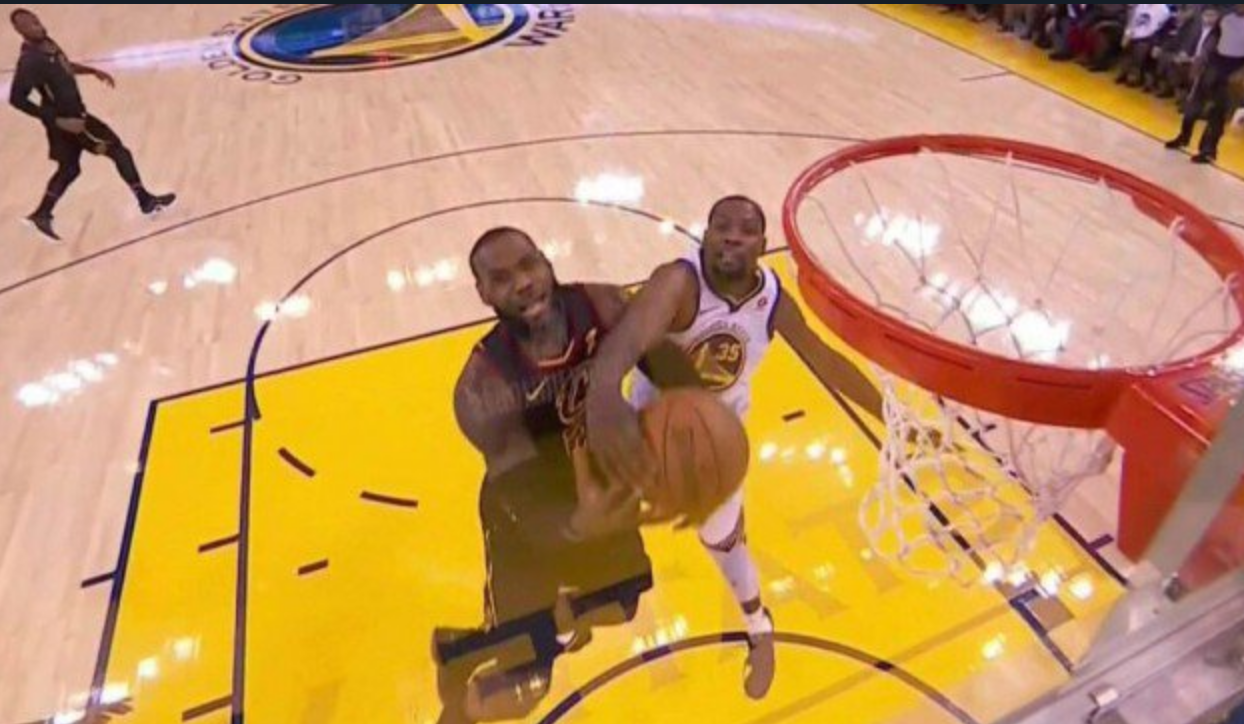 Kevin Durant fouled LeBron James three times in the final minutes of the Cavaliers and Warriors Christmas Day game, according to the NBA's last two-minute report.
The first offense came with 1:12 left in the game, and the Cavs down, 95-92. James attempted to drive against Durant, and lost the ball out of bounds. According to the report, however, this has now been deemed an incorrect non-call as Durant made contact with James to affect his speed, balance, quickness, rhythm (SBQR).
But perhaps the most controversial non-call of the game came with about 25 seconds remaining, another play involving Durant guarding James. The league said that on this drive, the officials missed not one, but two calls. The first came when Durant's arm reached across James' body at the beginning of his drive near the three-point arc, once again affecting his SBQR. The second offense came on James' shot attempt, when Durant made contact with James' arm and body, altering his shot. Instead of turning the ball over out of bounds, James should have gone to the foul line.
At this point, the Cavs were still down, 95-92. Even if James would have made both free throws, they still would have been down with under 30 seconds remaining. After the game, James knew he got fouled on the play, but said there were other aspects of the game the Cavs were in control of.
"He fouled me twice," James said. "But, whatever. What are you going to do about it?"
Durant, for his part, downplayed the fouls during the game.
"He's too big," ABC's cameras showed Durant saying immediately after the play. "He's too big. He's too big for that. He's too big. That ain't no foul."
While there were three missed calls that hindered James, there was also one missed foul that should have been called on him, according to the report.
With 33 seconds remaining, James and Draymond Green were battling for a rebound that went out of bounds. Since the ball was last touched by Andre Iguodala, the Cavs regained possession. According to the league, however, James should have been called for a foul on the initial rebound attempt for grabbing Green's arm and jersey.

NEO Sports Insiders Newsletter
Sign up to receive our NEOSI newsletter, and keep up to date with all the latest Cleveland sports news.