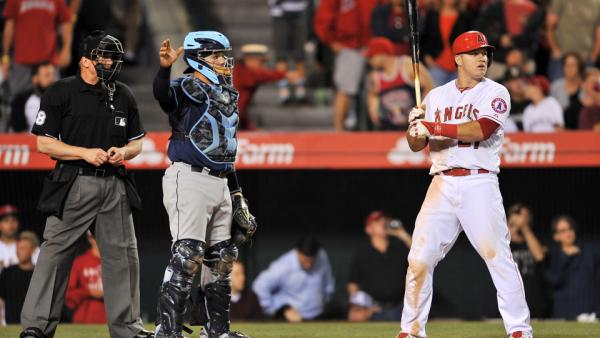 On Monday, Major League Baseball made a proposal to the Major League Baseball Players Association regarding changes to the current strike zone and also intentional walks according to ESPN.com.
Currently, the players' union is in the process of feeling out the players opinions on this possible change. In order for these changes to happen this upcoming season, an agreement will have to be reached soon because Spring Training is starting in almost two weeks.
ESPN Senior Writer Jayson Stark, reports the proposed strike zone below:
MLB's proposal would raise the lower part of the strike zone to the top of the hitter's knees. Since 1996, the bottom of the zone has been defined as "the hollow beneath the kneecap." But data shows that umpires have been increasingly calling strikes on so many pitches below the knees that, if umpires enforce the redefined strike zone, it would effectively raise the zone by an estimated 2 inches.
The change to the intentional walk would see a team signify that they want to intentionally walk a player and the player would be sent directly to first base, instead of a pitcher lobbing four pitches outside of the strike zone.
MLB commissioner Rob Manfred, says that the reason for the two purposed changes would change the pace of action. If MLB decides to change the size of the strike zone, the intent would be more balls being put in play, more baserunners, and all around more action on the field. If the strike zone does shrink it will be beneficial to hitters and hurtful to pitchers.
Sources are indicating that the change to the intentional walk is more likely to be approved for this upcoming season than the strike zone change.
Last May, MLB proposed both these changes to the players union also. The players told Major League Baseball that they were open in discussing those ideas in the future.

NEO Sports Insiders Newsletter
Sign up to receive our NEOSI newsletter, and keep up to date with all the latest Cleveland sports news.