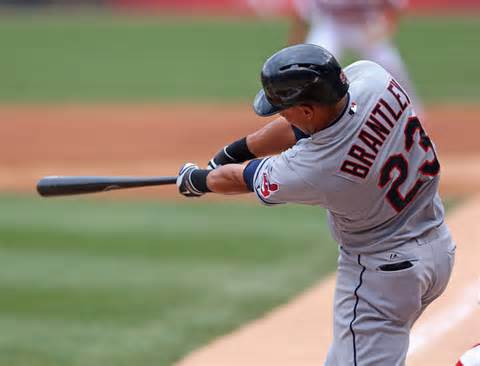 Indians Outfielder Michael Brantley took batting practice Friday afternoon for the first time this Spring.
It won't be long before Brantley is able to take part in Cactus League games.
Tribe Manager Terry Francona spoke on Brantley's progress and recovery, telling reporters "Everybody is so pleased with how it's gone. He's done such a good job. I think we're getting to the point now, where it's building up endurance and strength and stamina and also then seeing pitches."
It's unlikely that Brantley will be ready by Opening Day on April 4th, but he may be on the field a bit sooner than originally expected.
The Tribe's outfield situation has not looked promising with the injury to Brantley and the suspension of Abraham Almonte, but Tyler Naquin is off to a tremendous start in Cactus League play, emerging as the early front-runner to make the club, and if Brantley can be back sooner than expected, maybe the outfield won't be in such bad shape after all.