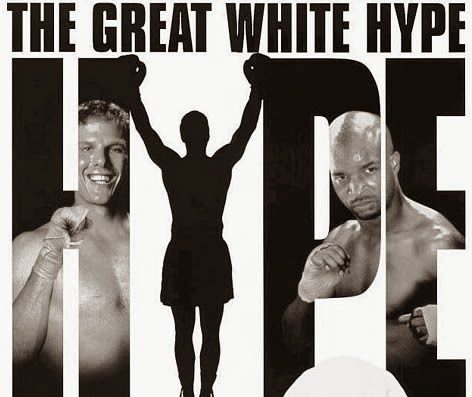 Is it hope? Or is it simply hype? We will all find out on August 26, Live from the T-Mobile Arena in Las Vegas as UFC Lightweight Champion Conor McGregor takes on one of the greatest pound for pound boxers in the world, the incomparable 49-0 Floyd "Money" Mayweather in a boxing match!
The price tag has been set at just underneath a $100 to order it on PPV. The tickets will go for up to $100,000 grand to witness it live, but again, while this fight is rumored to garner 5 million PPV buys, we must ask, is it just hype?
It is near improbable to believe the "rookie" Conor McGregor will stand even a punchers chance as he takes on one of the greatest boxers of all time, if not the greatest boxer of all time in Mayweather.
Conor has never set foot in a boxing ring and was recently out boxed in an embarrassing UFC loss to Nate Diaz in March of 2016.
Mayweather is 49-0 and has destroyed the likes of Angel Manfredy, Tony Pep, Jose Luis Castillo, Arturo Gatti, Oscar De La Hoya, Juan Manuel Marquez, Shane Mosley, Victor Ortiz, Miguel Cotto, Canelo Alvarez, Many Pacquiao and many more.
He is tough to hit, and tough to escape from his counters!
One would have to think that there is no chance for McGregor to catch him, let alone get out of the first round. The thing is, McGregor believes he can and he is selling that thought to anyone who will listen. McGregor is no dummy, and he wouldn't have taken this fight if he didn't truly believe he could win and would win!
Let's not avoid the obvious, he is white and he is IRISH! They are a fighting nation and it has been proven time and time again, that Irish fighters always have strong followings. It is no accident that Mike Tysons "first" comeback fight out of prison was against an Irishmen named "Hurricane" Peter McNeely. Plain and simple, race drives fights. It doesn't matter the sport, or politics involved, people pay to see white fighters.
Need further proof of that fact, it is no secret that men like Chuck Lidell, Matt Hughes, Rich Franklin and Randy Courture are some of the most beloved UFC fighters of all time. While men like Anderson Silva, Jon Bones Jones and Jose Aldo are seen as villians!
Color aside, which remains the main thing driving the hype behind McGregor in this fight, he does stand that punchers chance we eluded too earlier.
He has knocked out some of the biggest and baddest UFC competitors during his run with the company. Overall in MMA, he has an impressive 21 wins, with 18 coming by knockout!
Since entering the UFC in April 2013, he is 9-1 with 7 of those wins coming by knockout. These aren't bums he is putting away either, he has knocked out the likes of Chad Mendes, Jose Aldo, Eddie Alvarez and Dustin Poirier to name just a few.
That is more than just hype, it is hope! It will only take one solid shot from McGregor to put Mayweather out. Will it happen, will he catch him? We will all find out August 26th.

NEO Sports Insiders Newsletter
Sign up to receive our NEOSI newsletter, and keep up to date with all the latest Cleveland sports news.