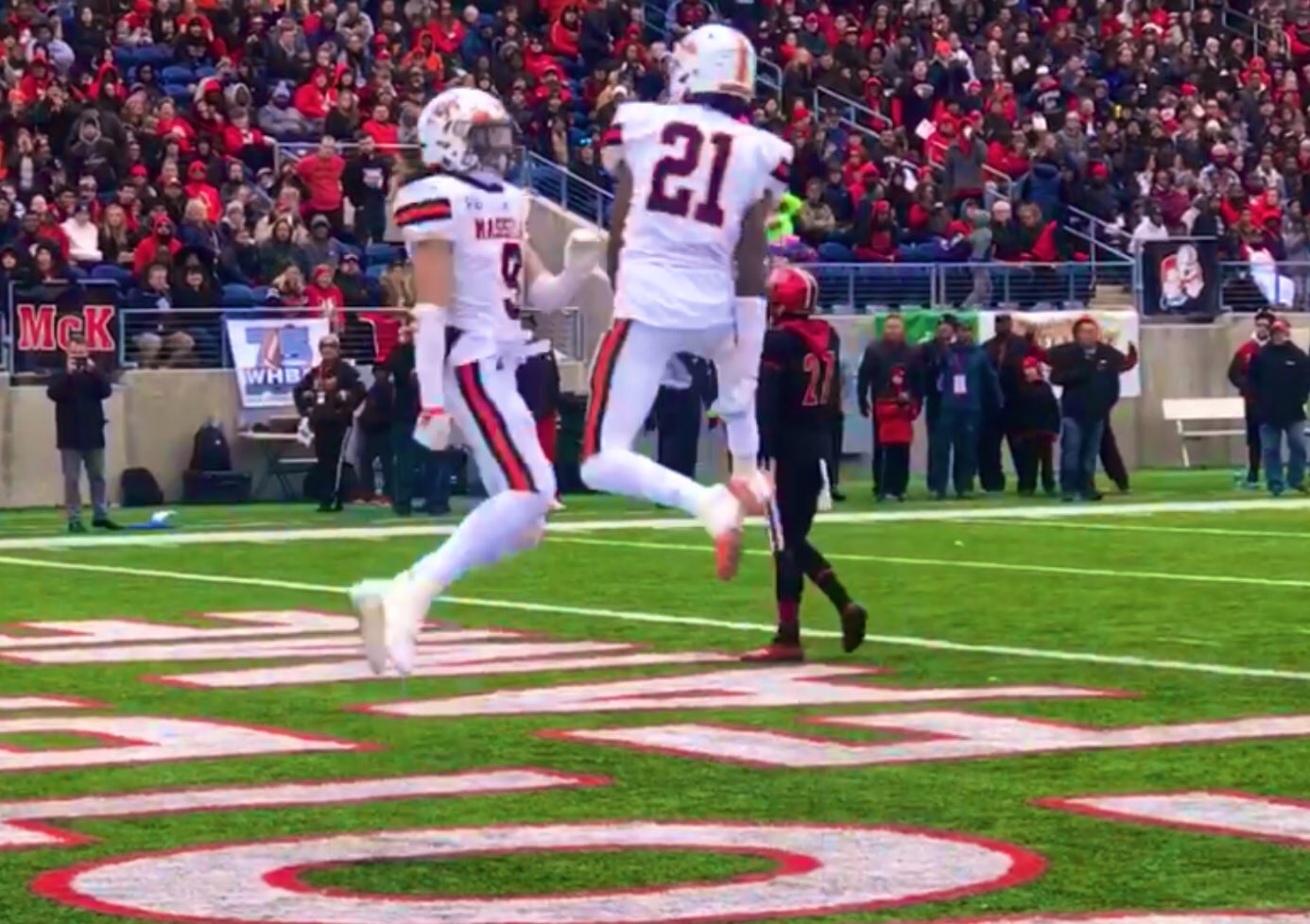 CANTON, OHIO – When Massillon and McKinley get together, it's almost always a roller coaster. All you can do is strap in and enjoy the ride.
Massillon put on a great show for the sold out visitor's side of Tom Benson Hall of Fame Stadium, as the Tigers prevailed for a 24-14 win against their archrival.
Both defenses were very strong for most of the first half. The first score came in the closing seconds of the first quarter, when McKinley quarterback Elijah Wesley connected with his receiver Xavier Black for a 34-yard touchdown to make the score 7-0.
Massillon, fueled by their wild crowd, would respond with a touchdown from Aidan Longwell to Ohio State commit Jayden Ballard. A 35-yard field goal would split the uprights to give Massillon a 10-7 lead at halftime.
McKinley leaned heavily on their rushing game in the second half, and it proved to be effective.
Bulldog workhorse and Western Michigan offeree Lameir Garrett would explode for 159 yards on 25 carries, including a 48-yard touchdown carry on fourth and short to give McKinley a 14-10 lead.
However, Massillon running back Terrance Keyes took one play to make his statement, a 63-yard touchdown dash to put the Tigers back in front by a score of 17-14.
The fourth quarter was more methodical, as both teams exchanged possessions with no scoring to be had.
Trailing by a field goal, McKinley elected to go for a fourth and long conversion in the red zone rather than kicking a field goal in less-than-ideal conditions.
Much to the displeasure of the home crowd, Massillon would break up this attempt. The Tigers would seal the fate of this contest with another touchdown connection from Longwell to Ballard, this one for 79 yards.
The alma mater would play, as Massillon went on to defeat McKinley for the fourth consecutive season, 24-14.
Massillon (10-0) will host Warren Harding (7-3) to open postseason play, a team they beat 49-7 earlier this season.
McKinley (8-2) still clinched a spot in the playoffs despite the loss, as they are set to host Solon (8-2) next week.
Game Leaders
Passing
Aidan Longwell (Massillon): 17-26, 206 Yards, 2 TD, 2 INT, 83.1 QBR
Elijah Wesley (McKinley): 4-9, 121 Yards, 1 TD, 0 INT, 128.2 QBR
Rushing
Terrence Keyes (Massillon): 21 Carries, 141 Yards, 1 TD
Lameir Garrett (McKinley): 25 Carries, 159 Yards, 1 TD
Receiving
Jayden Ballard (Massillon): 9 Receptions, 114 Yards, 2 TD
Xavier Black (McKinley): 2 Receptions, 77 Yards, 1 TD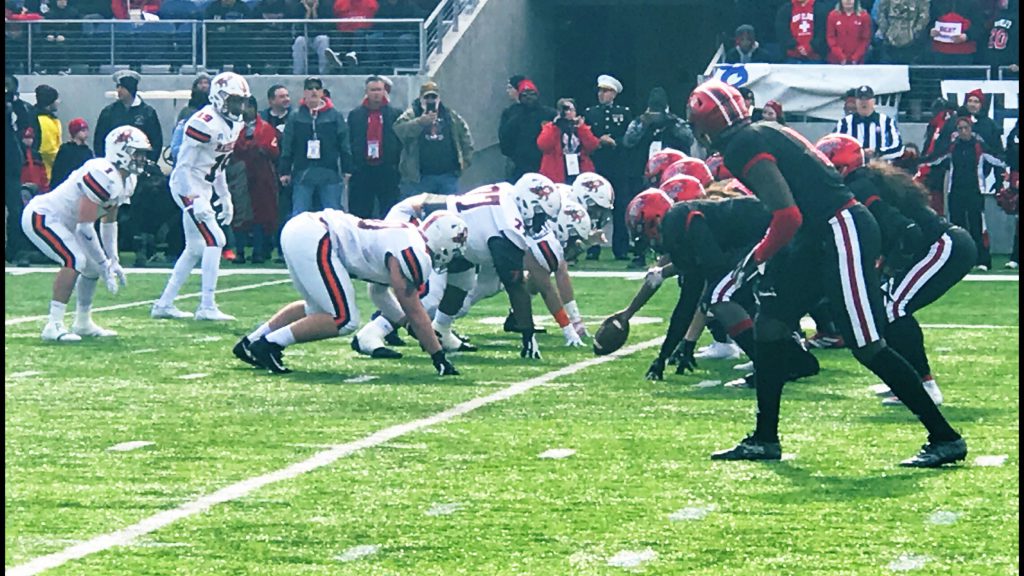 NEO Sports Insiders Newsletter
Sign up to receive our NEOSI newsletter, and keep up to date with all the latest Cleveland sports news.