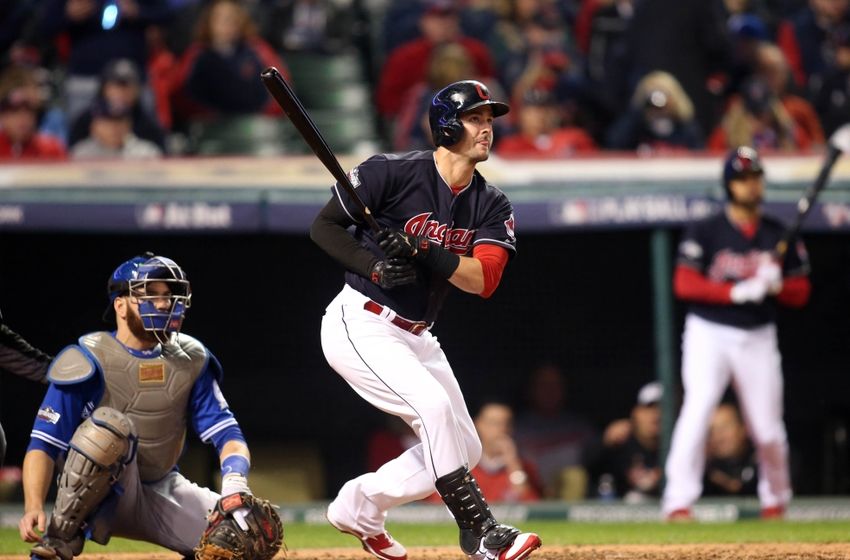 AKRON– Indians outfielder Lonnie Chisenhall made a rehab start for Double-A Akron on Sunday.
Chisenhall has been on the disabled list since last month due to a right calf strain.
In the game, Chisenhall went one-for-three from the plate at the DH position, and scored one run as Akron defeated Binghamton, 4-0.
After the game, Chisenhall said he felt good getting to test out his calf.
"I'm glad I was able to test it there, running from first to home," he said. "It's not easy, anytime you can test something you injured in the past and feel okay with it, so it was a good day."
For his next rehab start, Chisenhall also said he expected to play in the outfield, and hoped to get a couple more starts in before he is placed on the paternity list. Following the game, Chisenhall also touched on the Indians acquiring Jay Bruce in his absence.
"It's a huge plus, just looking at his numbers. We haven't seen him too much, except for spring training and Cincinnati a few games a year. His numbers speak for themselves, I know he's a good person," Chisenhall said.
"That's a big bat in the middle of the lineup. I look forward to getting back and contributing in whatever way they need me."
You can watch Chisenhall's full post-game interview below.
Lonnie Chisenhall's day is done. Here he is on his 1-3 performance, scoring from 1st and a baby on the way ? pic.twitter.com/N22yzyPeQf

— Akron RubberDucks (@AkronRubberDuck) August 13, 2017