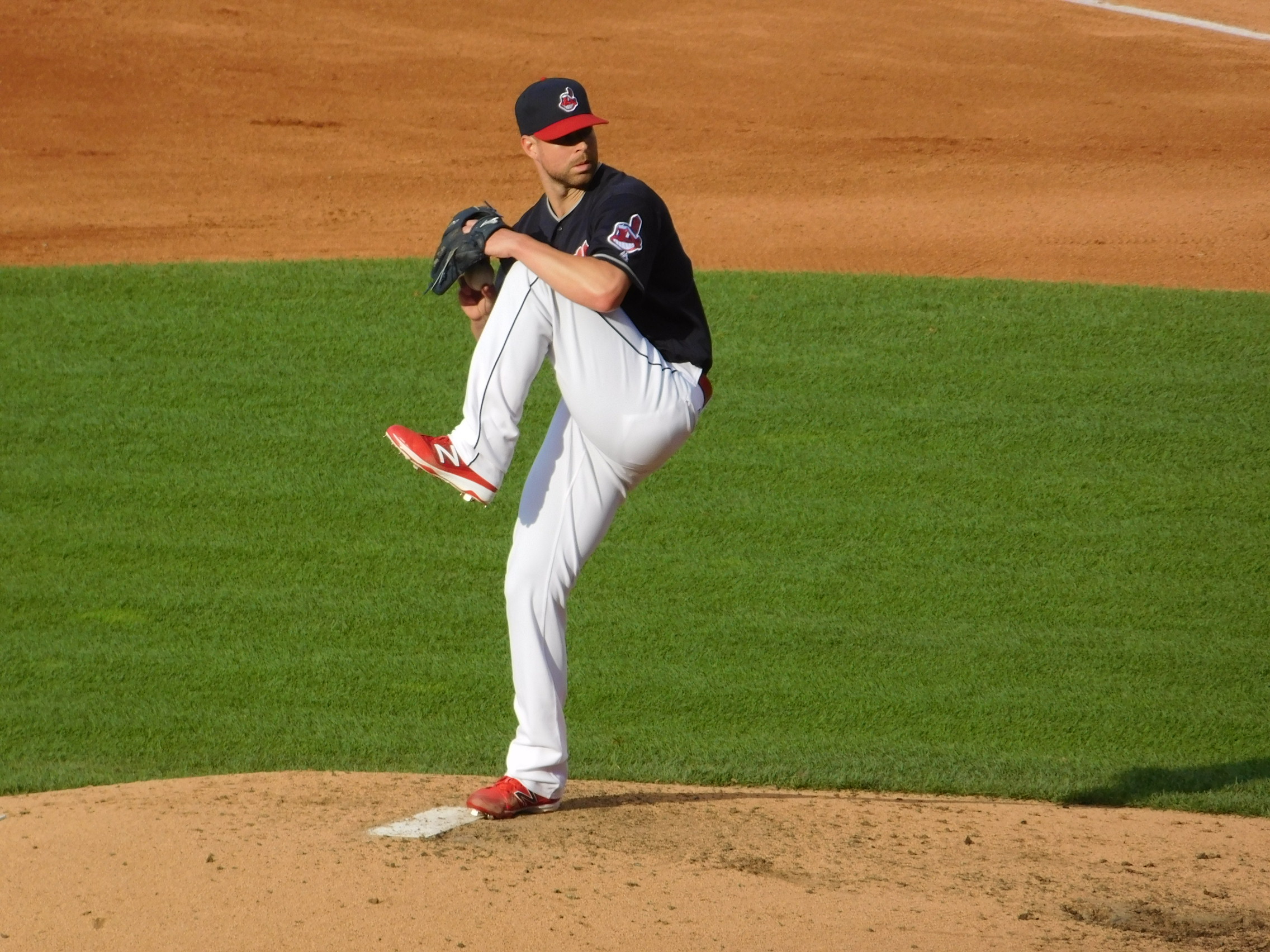 In 2014, Corey Kluber came out of nowhere to lead the league in wins with 18 and defeat perennial favorite Felix Hernandez for the AL Cy Young Award.  Kluber has struggled to consistently pitch at that Cy Young caliber over the past season and a half, but there is no doubt he is still the leader of the stellar Tribe rotation.  Here are 4 ways Corey Kluber will make an impact on the Tribe during the second half of the season.
1. He gets better as the season goes on.
Kluber has become a notoriously late bloomer over the past few seasons.  Through this point in June, the Klubot has posted modest records of 6-5, 3-8, and 6-7 from 2014 – 16.  However, he has posted two times more wins in the second half of the season in 2014 and 2015, with his ERA dropping by an average of .81 points per season.  Expect Kluber to win anywhere from 6 – 9 more games and to lower his ERA as the season goes on.
2. He's an innings eater.
Even when he has his struggles, Kluber still finds a way to stay on the mound deep into games.  He has been in the top 3 in innings pitched over the past three seasons, averaging 6 2/3 innings per start this year.  He also has reached 30 or more starts the past two seasons.  Kluber's tendency to go deep into ballgames every five days gives the Indians consistency.
3. Wins Above Replacement
Wins above replacement measures the number of wins a player adds to the team's total compared to a replacement player from AAA.  Kluber posted a 7.4 WAR in 2014 (good for first among AL pitchers) and a respectable 4.2 WAR last season.  This season he has a 1.5 WAR so far, but look for Kluber to finish in the top 10 in WAR for pitchers by season's end.
4. Leadership
There's no quantifiable stat for this, but Kluber has become the leader of the rotation and has contributed to the rest of the starter's success.  No doubt Kluber's consistency and work ethic have rubbed off on starters like Josh Tomlin and Danny Salazar, who are having career seasons for the Tribe.  When these guys hit road blocks in the season, there's a good chance they can turn to Kluber for guidance.

NEO Sports Insiders Newsletter
Sign up to receive our NEOSI newsletter, and keep up to date with all the latest Cleveland sports news.