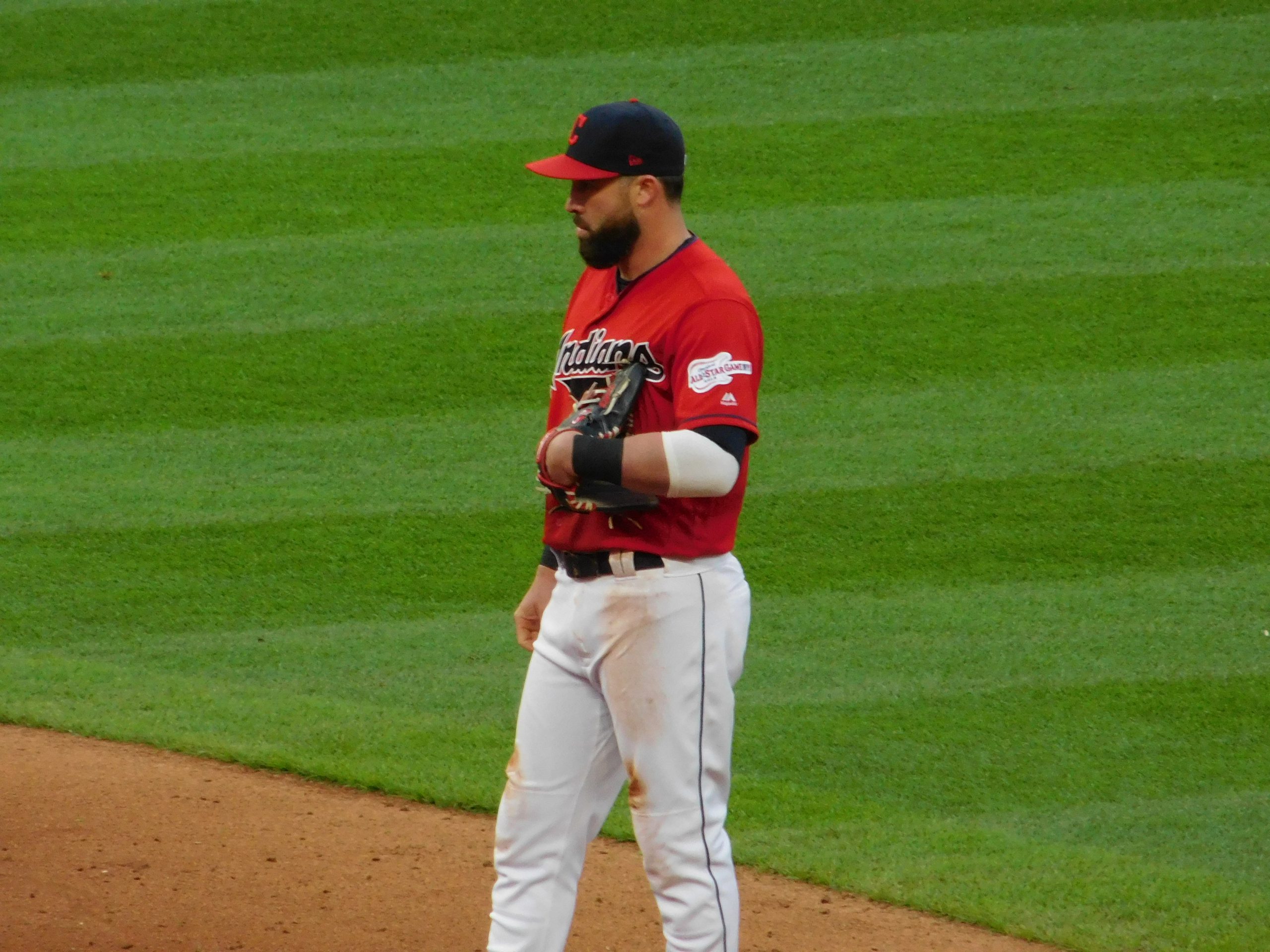 The Cleveland Indians' front office faces some tough decisions between now and the July 31st trading deadline.
No, we aren't talking about buying or selling, that should be fairly evident by the Tribe's place in the standings. They are 15 games over .500, just three games out of first place in the American League Central Division, and if the season ended today, they would play Oakland in the wild card game.
What we are talking about are tough decisions about where roster improvement should come and evaluation the status of some veterans who have been with the organization for awhile.
The Indians pride themselves on loyalty. It drives fans of the team crazy at time, but we are sure it's a selling point in the locker room. It is their "culture", kind of a family atmosphere.
On the other hand, sometimes you have tough decisions to make with your children.
We did a Twitter poll yesterday (yes, we understand that is not exactly scientific) and asked if the Indians had the stomach to move on from Jason Kipnis at second base.
82% of the respondents thought they did not.
We aren't going to get into the whole bashing of the veteran second baseman again, we believe everyone knows where we stand on that, but it is clear the Tribe needs an upgrade at three positions: 2B, LF, and DH.
Cleveland second baseman have a -1.3 WAR on the season, the lowest of any position on the field.
They have a -0.9 at CF, but Oscar Mercado will be correcting that as the season goes on, and they have -0.8 in left field and at designated hitter.
For those who don't know, a negative WAR means you are producing at a level less than a replacement level player. So, basically, the average major leaguer at that position is better.
Kipnis has been with the organization since he was drafted, a true home grown player, drafted in the second round in 2009, and made two All Star appearances and of course, has made four post season appearances with the Tribe.
He's been a good soldier too.
When he was injured in 2017 and the Indians went on their historic 22 game winning streak with him out of the lineup (Jose Ramirez moved to 2B, while Gio Urshela and Yandy Diaz shared third), Kipnis moved to the outfield when he returned to keep those guys in the lineup.
Last season, when Josh Donaldson was acquired in late August, again Ramirez was moved to second, which meant Kipnis was displaced to the grassy section of the field again.
Kipnis isn't the only player who can be affected either.
Dan Otero has been a part of the bullpen since 2016, and was very good that year (1.53 ERA, 2 ER in 6.2 IP in the playoffs), and was solid in '17.
Right now, the Indians' bullpen has done a very good job, and what they need most is a power arm at the back end, which Otero is not.
Does the Tribe try to string this out until the rosters expand so they don't have to release the veteran, or worse, send someone out who is doing their job to make room for Otero?
We understand these are tough decisions to make. Fans don't get these guys are people too, and in both cases, guys who have been around the organization for a long time.
However, the other players understand that everybody has to do their job, and they know, in their heart of hearts, who isn't getting the job done.
The front office has to do what's best for the other 23 or 24 guys in that clubhouse. Let's hope they make the best decision.

NEO Sports Insiders Newsletter
Sign up to receive our NEOSI newsletter, and keep up to date with all the latest Cleveland sports news.