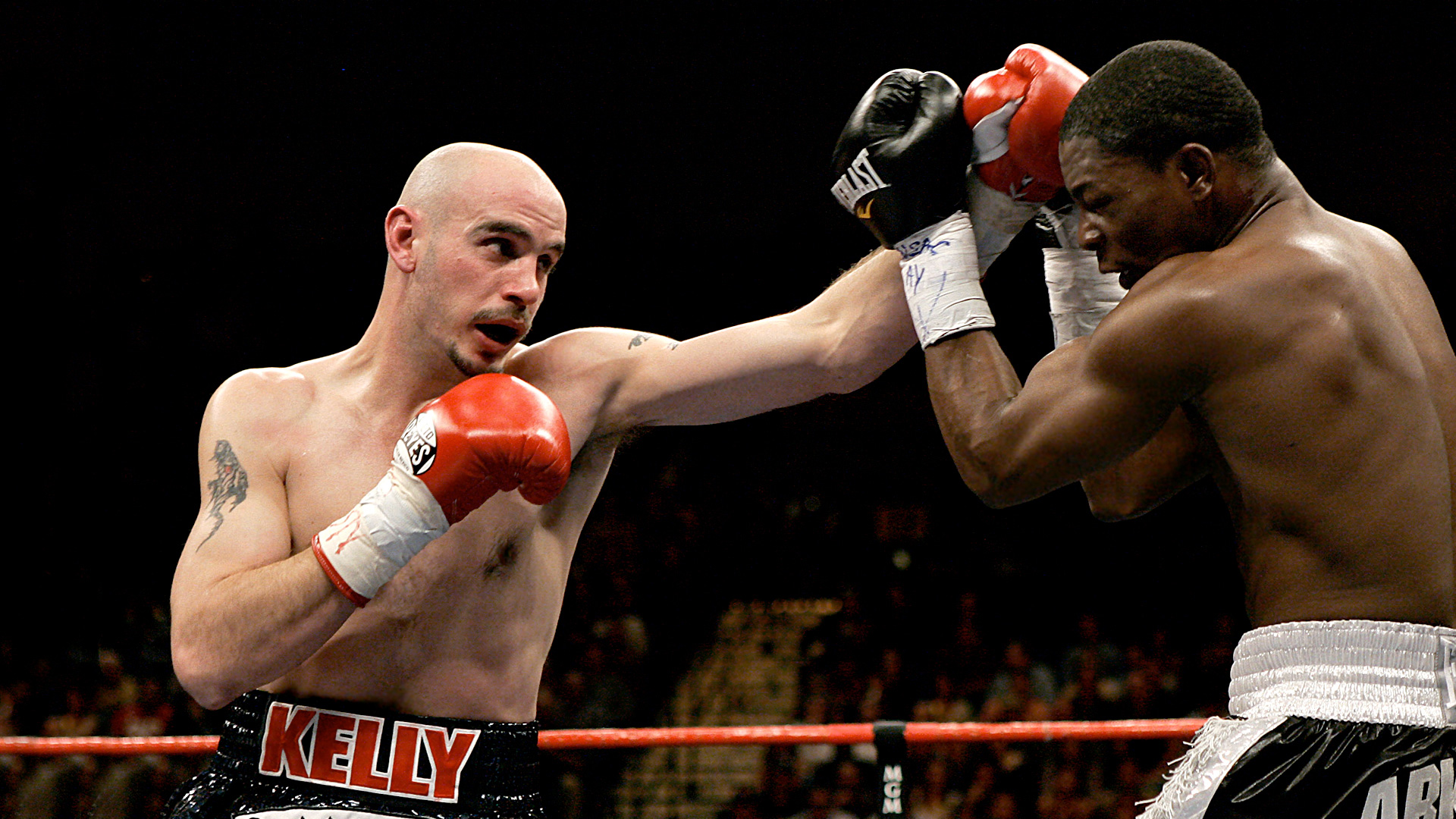 Cue the sounds of an overcrowded arena, the lights, the cameras and the voice of Michael Buffer… What do you get? An interview with boxing legend, Kelly Pavlik.
If you're not familiar with who that is, here we go. Kelly Pavlik is a WBC Middlewieght champion who fought professionally for 13 years from 2000 – 2012 and had been in boxing since he was nine years old, before retiring at 30 years of age out of concern for his long-term health.
I had an opportunity to sit down with Kelly, James Dominguez and some of their friends on Wednesday and we talked about some very exciting things. We talked about business, dreams, travel, boxing, health and life after boxing, nutrition and traded a joke or two.
"When you stay in the sport too long you have health problems. That's a big, big thing for me," Pavlik said. "I'm not talking about now. I'm talking about in the future. I'm talking about when I'm 55 or 60. What's gonna happen to me then? Why take any more chances, especially in that sport. It's a brutal sport and you never know what can happen."

"I had a pretty good career," Pavlik said. "I was 40-2 and I only lost to two of the best guys, Martinez and Hopkins. I'm content."
During my visit, I also had time to prepare what is going to be the premise for my trip to a quiet little town just a few miles from Pennsylvania.
After a couple of hours running cables, installing software and running through concepts and scripts, I'm proud to report that Kelly Pavlik and his co-host James Dominguez will be coming to NEOSI on a regular basis as we began developing and setting the ground work for an upcoming podcast called Kelly Pavlik's Punch Line with James Dominguez.
"We're excited about this new endeavor with NEO Sports Insiders and neosportsinsiders.com" Pavlik said, "There will be great shows and great guests and even have some fun with some certain people…" nodding toward Dominguez with a devilish grin upon his face.

Dominguez added, "You forgot great host." Pavlik replied, "Definitely a great host!" To which Dominguez rebutted,  "I wasn't talking about you Kelly, I was talking about me."

Pavlik continued by saying, "That's why I said, definitely a great host. Now as you guys see, that's just a little bit of the head-butting that we're going to have too on this show. I think you guys will enjoy that." James finished off by adding "It's going to be a lot of fun. A good time!"
It promises to be a great show with content of a mixed variety, special segments and setting up some of the biggest names in sports, boxing, entertainment, health and fitness to be featured on the show. It's not just boxing though. There will be talk about fights, a dating show type of skit, even roast sessions.
"There will be a lot of entertaining discussions on the show." said Pavlik. "There will be a lot of conversations with experts in their fields," added James. "We're going to have a good time!" "One of the biggest of course will be fitness people, body builders, power lifters and cross fit experts,"  said Pavlik. "We're even going to have people whoes only fitness will be putting food in their mouths," Dominguez added humourously. "That's what we're really going to have… everyone is welcome to give us their input, because that's the main thing. Your input is what makes our show."
This show is going to have a little something for everyone so it appeals to all audiences. Additionally, he will have women's health professionals and nutritionalists on the show. There are some big name celebrities and athletes slated to be on the show as well including his first guest, current World Champion, Mikey Garcia.
Stay tuned to NEOSI for upcoming announcements of show times and dates. There will also be a launch party for everyone to attend that has yet to be solidified and a substantial guest list for the upcoming shows.
To get things rolling be sure to follow the show on Twitter @kppunchline and send your questions and comments for consideration on the show to kellypavlikspunchline@gmail.com. In the future you'll even be able to make Skype calls as well.
Watch for updates coming to Facebook and Facebook LIVE as well as other portable social platforms. It's awesome to be able to bring this to you all through modern technology and be part of it all. Kelly will also be writing a column from time to time that will outline the developments of his podcast, video series and so much more. It will all be here at NEOSI, bringing you the best of Cleveland sports.

NEO Sports Insiders Newsletter
Sign up to receive our NEOSI newsletter, and keep up to date with all the latest Cleveland sports news.