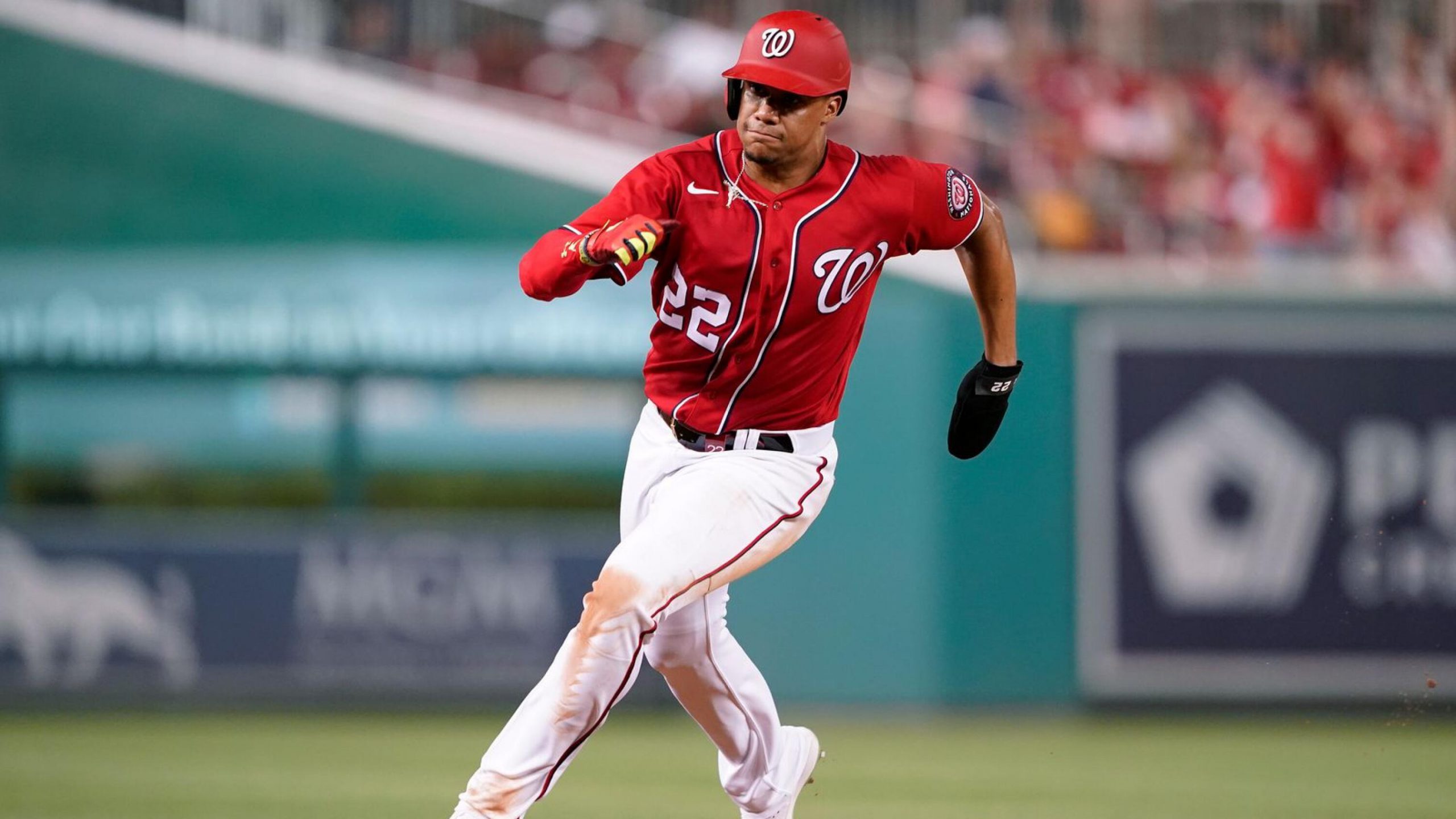 Cleveland, Ohio-
Let me get this out of the way now, the Guardians are not likely to go after Soto. This is an organization that dealt fan-favorite Francisco Lindor and underpaid for star Jose Ramirez. Juan Soto, only 23 years old, is set to hit the open market after the 2024 season and has already turned down a 15-year extension worth $440 million. At that price tag, there is no way Cleveland could come close to signing him long-term. But that doesn't mean they shouldn't try and pull the trigger.
As far as prospects go, Cleveland has exactly what the Nationals are looking for in return. The Guardians currently have eight of the top 100 prospects according to MLB.com, while the Nationals only have two. When you trade a talent like Soto, you enter somewhat of a rebuild. Washington's farm system is void of any guys that can contribute at an elevated level soon. With prospects like Daniel Espino, George Valera, and others, Cleveland can put together one of the best packages.
If you've read this far, you probably think I'm a bit crazy. Why on Earth would we trade our top prospects for what is likely a two-year rental? I have a simple answer for that: Banners Fly Forever. As much as I enjoy an Eastern League Championship, at some point it would be nice to see one in Cleveland.
Players like Juan Soto are rarely within reach for Cleveland. As I mentioned before, there is no way the Guardians come close to offering the contract he just turned down. You may say "Does it make sense to sell off the entire future for three playoff runs?." You're right, it probably doesn't. Prospects like Espino and Valera are destined to become stars and entertain fans for years to come. But wouldn't a World Series feel just a little more satisfying?
At the All-Star break, Cleveland trails Minnesota by only two games and sit 2.5 games out of the Wild Card. Adding a talent like Soto automatically keeps this team in contention and provides protection for Jose Ramirez at the plate. There's no way you can pitch around Jose when Juan Soto is up next and vice versa. Shane Bieber isn't far removed from a Cy Young and the rest of the staff has shown flashes, including All-Star Emanuel Clase.
For fans arguing ownership is cheap, this trade could quell some of the noise without spending too much money. Trading for Soto immediately opens the window for contention for three years and would allow the front office to act accordingly. Will it actually happen? 1% chance, but, as evidenced by the Cavs, one championship can forgive a whole lot of losing. Pull the trigger, pack the ballpark, and let's make a run.
Follow me on Twitter @devinlowe123 for more sports coverage!

NEO Sports Insiders Newsletter
Sign up to receive our NEOSI newsletter, and keep up to date with all the latest Cleveland sports news.