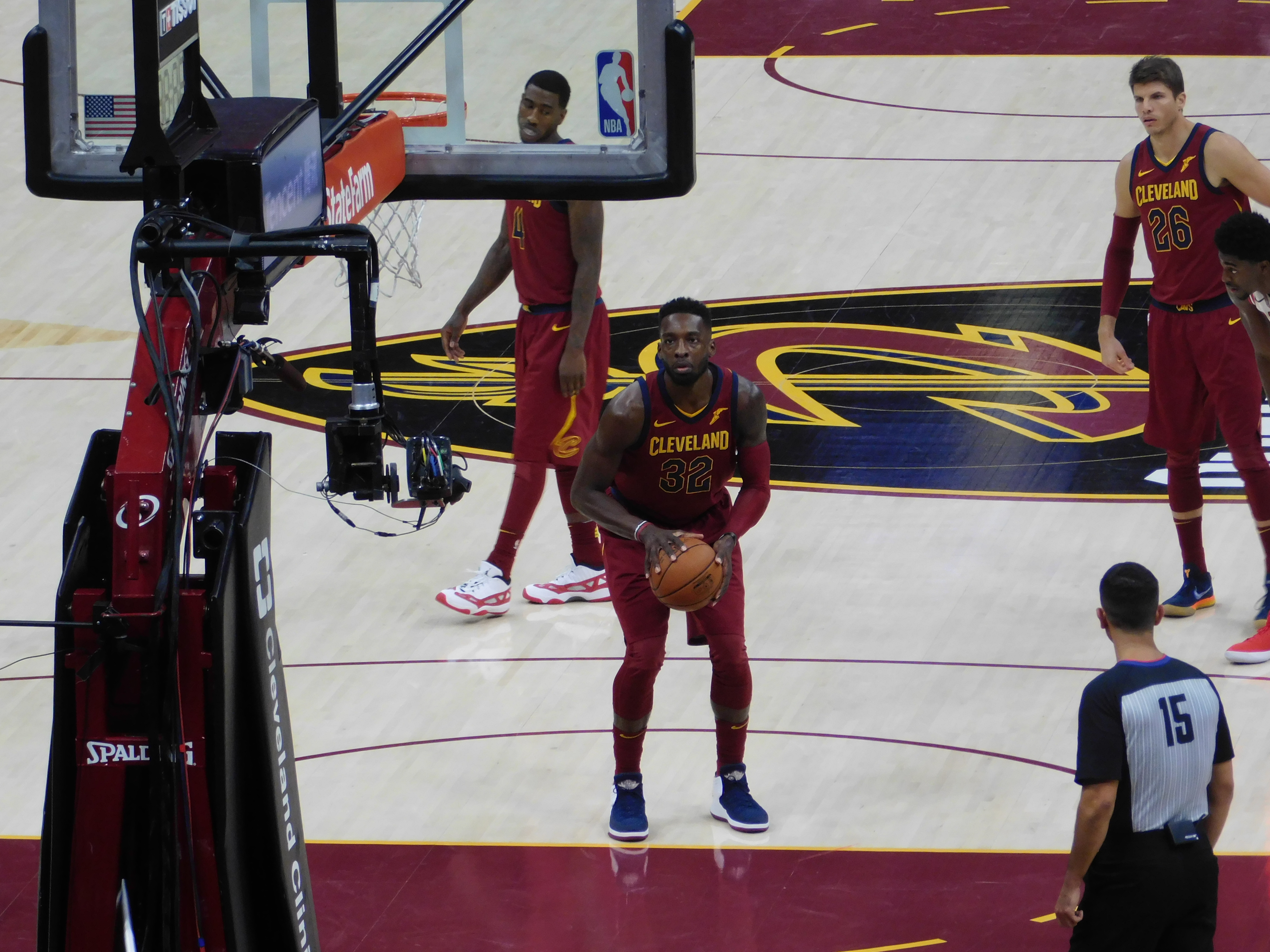 CLEVELAND– Jeff Green will miss the next two games due to low back soreness, the Cavs announced via a status update prior to Saturday's game against the Denver Nuggets.
Green previously missed the game against the Brooklyn Nets on Tuesday for the same reason. During his pregame media availability, head coach Tyronn Lue said Green was questionable coming into Saturday's shootaround
"He got an MRI today after shootaround," Lue said. "So after talking to the doctors and seeing the doctors we just said we'll give you the next couple of games off and reevaluate from there. But no structural damage or anything like that.
At Friday's practice, Green was asked about the issues with his back, and what brought the injury about. He said up until this point in the season, it has not been a lingering issue.
"It's something that occurred the other day, just tightness," he said. "I mean that comes with the long season. With what was on my plate I had a lot to deal with so I wasn't doing the proper things that I needed to do to take care of my body and it affected me. But we have a good training staff and they're making me do the things I need to get 100 percent."
This season, Green is averaging 10.3 points and 3.3 rebounds as a crucial player in the Cavs' second unit. Lue said that in his absence, the Cavs will need to rely on Rodney Hood and Jordan Clarkson for offensive production.
"I think they're two guys in the second unit that can create their own shot," Lue said. "They can create for other guys like Korver and Nance, so we gotta just feature those two guys a lot more in the second unit and they've gotta be aggressive scoring the basketball."
Ty Lue says Jeff Green will miss the next two games because of "low back soreness." Says there is no structural damage pic.twitter.com/ekdZXklBZU

— Ashley Bastock (@AshleyBastock42) March 3, 2018