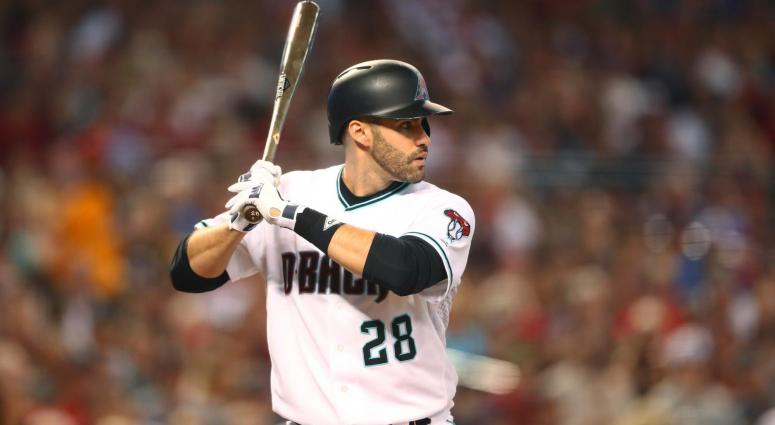 Indians fans are chomping at the bit as it's less than a week away before the team finally report to Goodyear, Arizona for the start of 2018 Spring Training and another run at a title that fell short last year after the team was upset by the New York Yankees in the ALDS.
The team lost some key players this offseason like Carlos Santana and Bryan Shaw, adding Yonder Alonso to take over for Santana at first base, a player they hope will fill the void at first.
There's still time to add players or make a deal, and one player that is still on the market that Indians fans would love to add is outfielder J.D. Martinez.
The Red Sox have long been the reported front runners for Martinez, and the reports are the offer to him was a five-year deal worth $125 million, but that Martinez is 'fed up' going back and forth with Boston and wants to ink elsewhere.
Could that place be Cleveland?
It's a long shot for sure, and there's no doubt that the Indians can't afford based on what they have already said about their budget that they can afford a deal worth $125 million, but today ESPN says that the Indians are on the list of one of the possible landing spots for Martinez.
OK, this is admittedly a long shot, as the largest contract the Indians have ever given out was the three-year, $60 million contract given to Edwin Encarnacion last offseason. Yes, the payroll is up to $130 million, but that's basically the same as last year, and remember that each franchise will get about a $50 million payout this year from the sale of a majority stake in BAMTech to Disney. Even then, a lot of money comes off the books after this year: Michael Brantley ($11.5 million), Cody Allen ($10.5 million) and Andrew Miller ($9 million) will be free agents. If you're thinking about the long-term ramifications, well, the Indians have already signed Jose Ramirez through 2023 to what will end up as a Jose Altuve-like bargain. That leaves Francisco Lindor, but he's not a free agent until 2021, so there wouldn't be much crossover at the end of a Martinez contract and Lindor's free agency.

The main reason to sign him: This may be the Indians' best chance to win a World Series. They have Ramirez, Lindor and Corey Kluber in their primes, they have those two weapons at the back of the bullpen, and they have a great rotation. What they need is one more big bat. Does Larry Dolan want to end that 70-year World Series drought or not? How much better does this lineup look with Martinez in the middle?
the lineup would look a lot better and he would add plenty of depth to the roster, but this team adding another $100 million seems out of the question.
Right now the story sounds like more of a ploy for Martinez to get even more money from Boston, but we will see if his words of being 'fed up' with the Red Sox ring true and if another team sneaks in to ink him.

NEO Sports Insiders Newsletter
Sign up to receive our NEOSI newsletter, and keep up to date with all the latest Cleveland sports news.