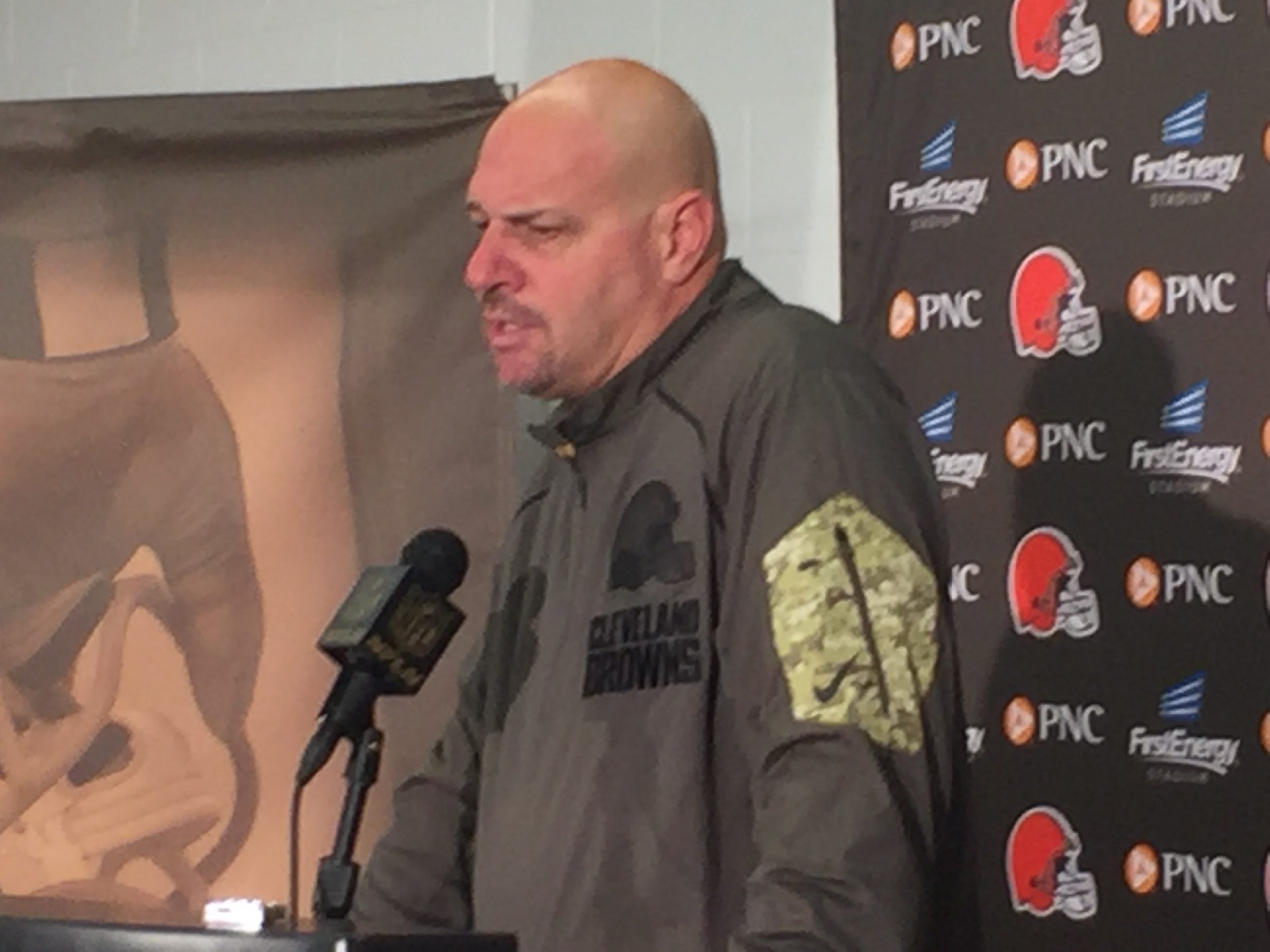 Coaches can sometimes be at some fault for some bad playing. Based on most NFL coaches' job descriptions, however, they shouldn't be held accountable for lousy rosters.
That's the main reason the Browns should give Mike Pettine another chance as their head coach in 2016. It doesn't say much for the future job prospects of general manager Ray Farmer.
Whatever the degree of any rift between Pettine and Farmer, no Browns cornerback gets beat, no receiver runs his route wrong and no blocker misses an assignment because of his preference for one boss or the other.
Those things almost always happen because the player wasn't good enough: at least on the particular play; maybe more often because of a lack of talent.
The Browns will probably continue to lose, because they are a bad team. That means we might hear over the next two months that "according to sources" Pettine has "lost control of the team." There might be anecdotal evidence and there might be hints of dissension from players who remain "anonymous."
Much of that will mean little. It's part of the territory when a team loses.
It's hard to say it's Pettine's fault that this is a losing team. It's fair to second-guess some decisions. For instance, should have hobbled quarterback Josh McCown been pulled — even simply for health considerations — during the Browns' 34-20 loss to Arizona on Sunday?
Should have Pettine chosen an extra-point kick over the failed two-point conversion try during the 26-23 overtime loss to Denver?
Such questions are legitimate, and typical of what's asked with losing teams. But the big issue is the overall lack of talent.
What do the Browns have going for them? The offensive line's reputation as one of the league's best is ruined. None of the defensive linemen or linebackers approach Pro Bowl status. The secondary has been exposed as over-rated.
McCown has impressed with his determination and resilience.
He's not a bad passer.
He's still pretty athletic, but he's 36 and has never played in big games. That's not his fault, as a part-time starter on bad to mediocre teams during his long career. And please, in fairness to him, could we stop hearing about his win-loss record over the last two seasons for woeful Tampa Bay and now the Browns?
And for as good as tight end Gary Barnidge has been as a 30-year-old first-year starter, and for the threat wide receiver Travis Benjamin sometimes presents for opponents, the fact that they are the Browns' primary playmakers underscores the team's offensive limitations.
Pettine might be a lousy coach, but given what he has to work with, how can we know? The Browns have lost 11 of their last 13 games.
That's since they began last season 7-4. Realists knew the Browns were not nearly that good — that their record was achieved with an odd set of circumstances and lucky breaks against a collection of teams as mediocre or even worse than they.
And there's no reason to think that this Browns roster is better than last year's. It may be worse.
As long as the Browns are so talent-deficient, firing the coach simply means that the next guy also gets asked to win games with players usually not as good as the ones they line up against.