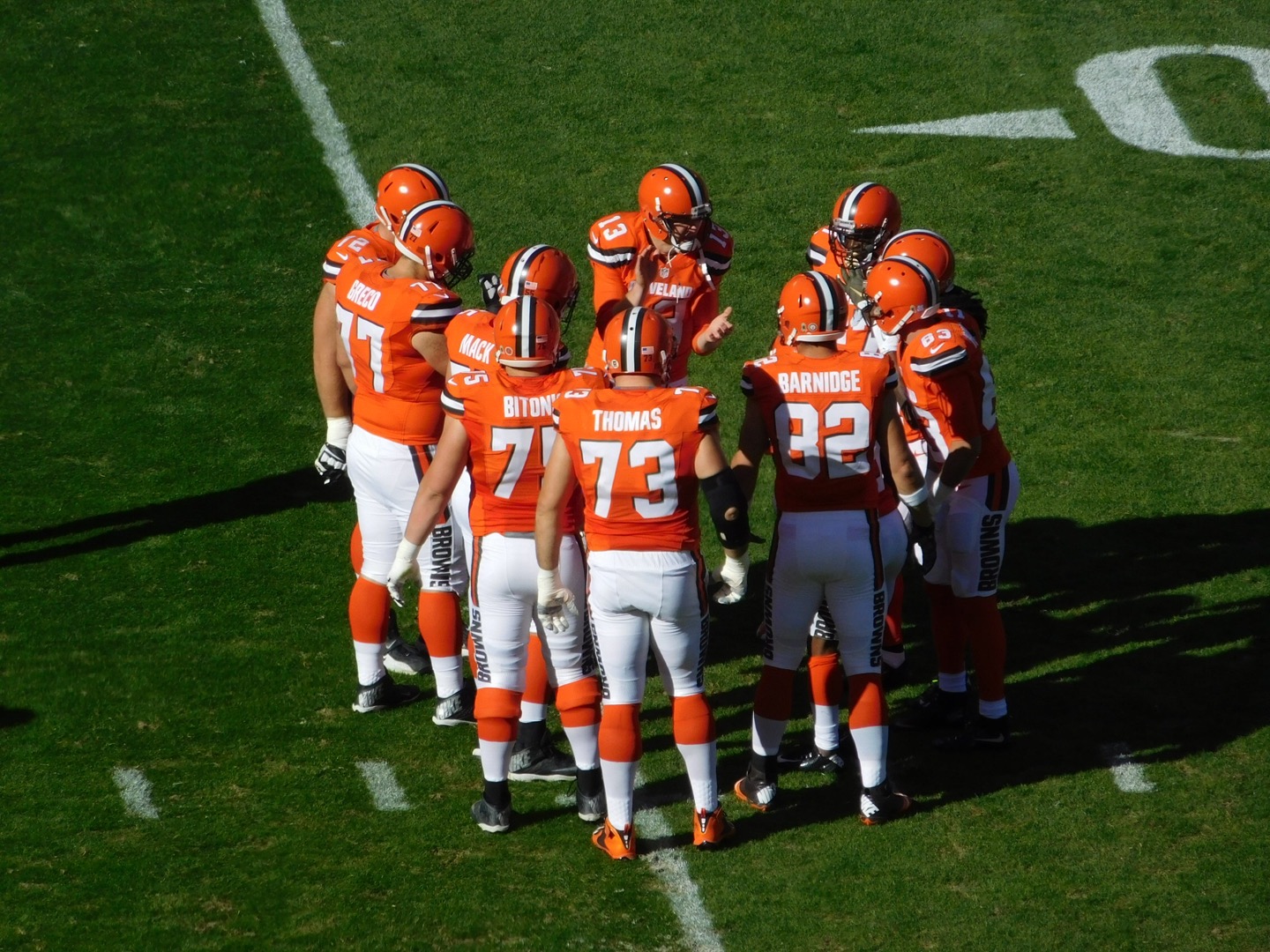 After a lot of speculation and rumors on Sunday about the Browns being ready to clean house and makes moves before Tuesday's NFL trade deadline, there's talk today about the team again moving veteran tackle Joe Thomas.
Thomas, who was the Browns first-round pick in 2007, the third overall, is reportedly gaining interest from the Denver Broncos, who today put rookie tackle Ty Sambrailo on injured reserve and could use depth at the position.
Vic Lombardi of CBSDenver confirmed that the Broncos have contacted the Browns about Thomas, and if he's available for a possible deal.
They already have https://t.co/z8tX0Zgx3i

— Vic Lombardi (@VicLombardi) November 2, 2015
Right now the Broncos have Michael Schofield slated as the backup to Sambrailo, and on the other side Ryan Harris is the starter. The Broncos already lost tackle Ryan Clady for the season back in May when he tore his ACL.
Thomas spoke to the media following the 34-20 loss to the Cardinals on Sunday, and said that he wants to stay as a part of the Browns despite their recent struggles.
"I'm not a quitter," Thomas said, via The Plain Dealer. "I'm not a guy that gives up on my goals and my goal from day one was to be part of the turnaround here and that hasn't changed."
Denver already made a trade on Monday, as they moved some late round picks with the San Francisco 49'ers in return for veteran tight end Vernon Davis.