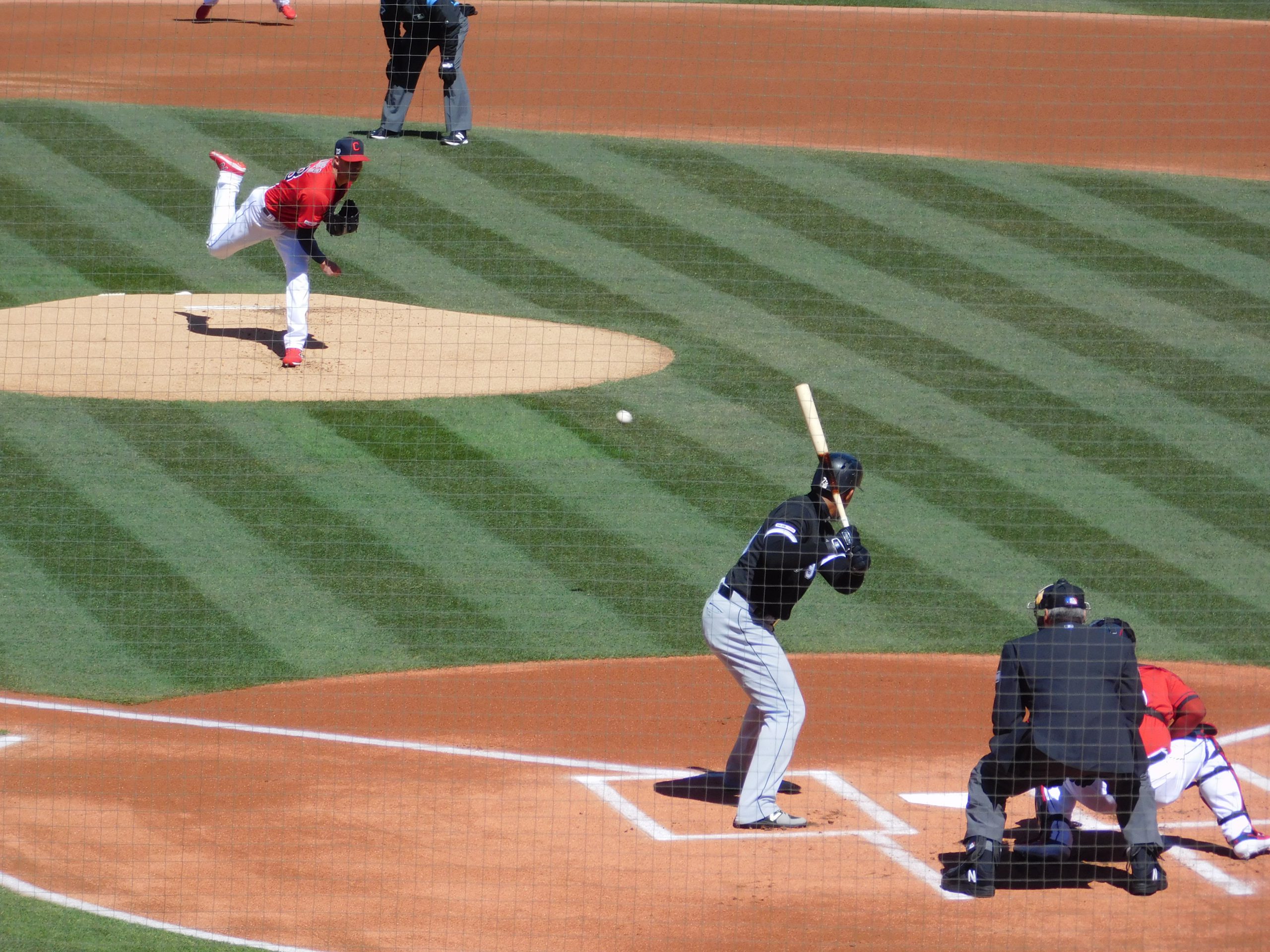 By Nick Broulis
The Cleveland Indians are really hurting. The Broulis Beat Report is hearing a lot about the Tribe waving the white flag already. Is it already time? Or has that already happened?
Cleveland just wrapped up an eleven-game homestand in which they lost seven of 11 games.
A lot of people are already counting out the Indians in late May, 10 games back. I cannot use the saying it's still early, but the truth is, that a lot can still happen between now and early September.
Here is the big concern. Cleveland's offense has been pathetic. I covered this in a previous article and talked about multiple player's and the lack of production. There is no need to rewrite all that. Francisco Lindor and Carlos Santana have been the only consistent players thus far.
Is it possible that management threw up the white flag before the season even started?
They let several players walk without replacing them. That has been showing since the season has started. I can talk about injuries all I want, but if that's the case, shouldn't the New York Yankees be close to last place with all the injures they've dealt with?
When the Indians let Edwin Encarnacion walk, that took out a big right-handed bat out of the lineup. From a fielding standpoint, not a big loss considering Encarnacion was primarily the team's DH.
Yonder Alonso, was a left-handed power bat that was also used at first base.
For me, the big loss was not bringing back Michael Brantley. Now, to be fair to the Indians entire organization, Brantley was injured much of his final two seasons with Cleveland.
I am a firm believer that management didn't have much faith that Brantley would ever get back to being healthy and back to all-star form. Unfortunately for Cleveland, all that has happened, but now "Dr. Smooth" has regained everything down in Houston.
Losing Brantley was big because he is such a great hitter, fielder and overall great player and person.
When it comes to waving the white flag early, did the front office think that they could trade and/or let all these players walk and expect things to be great? They saw what the Twins were doing and instead of trying to keep even just a few players, ownership decided to cut pay-roll.
Players have not stepped when given the chance. Jason Kipnis has a decent game here and there. Leonys Martin is more of a defensive player, Jordan Luplow has played better since being recalled, but will he be consistent?
Jose Ramirez hasn't been the same since before last year's all-star game. Just when it looked like Roberto Perez may be getting warmed up, he suffers a concussion. Jake Bauers is still struggling. What am I getting at? A lot of players were being depended on and haven't done their part.
I know some people that may think manager Terry Francona isn't doing his job well. That may be true, but it's the players jobs to go out there and have better at-bats, field their positions better and play better as a team.
Do I think that the season is over? Not even close. I still think a lot can and will happen in the next three months. I'm not saying the Indians are going to comeback from a deficit that currently stands at seven games. What I am saying is that a lot can happen between now and September 1st.
I do anticipate more moves to be made and I do expect some of these players to start hitting better in June. Whether that results in the Tribe taking back the AL Central? Time will tell.

NEO Sports Insiders Newsletter
Sign up to receive our NEOSI newsletter, and keep up to date with all the latest Cleveland sports news.