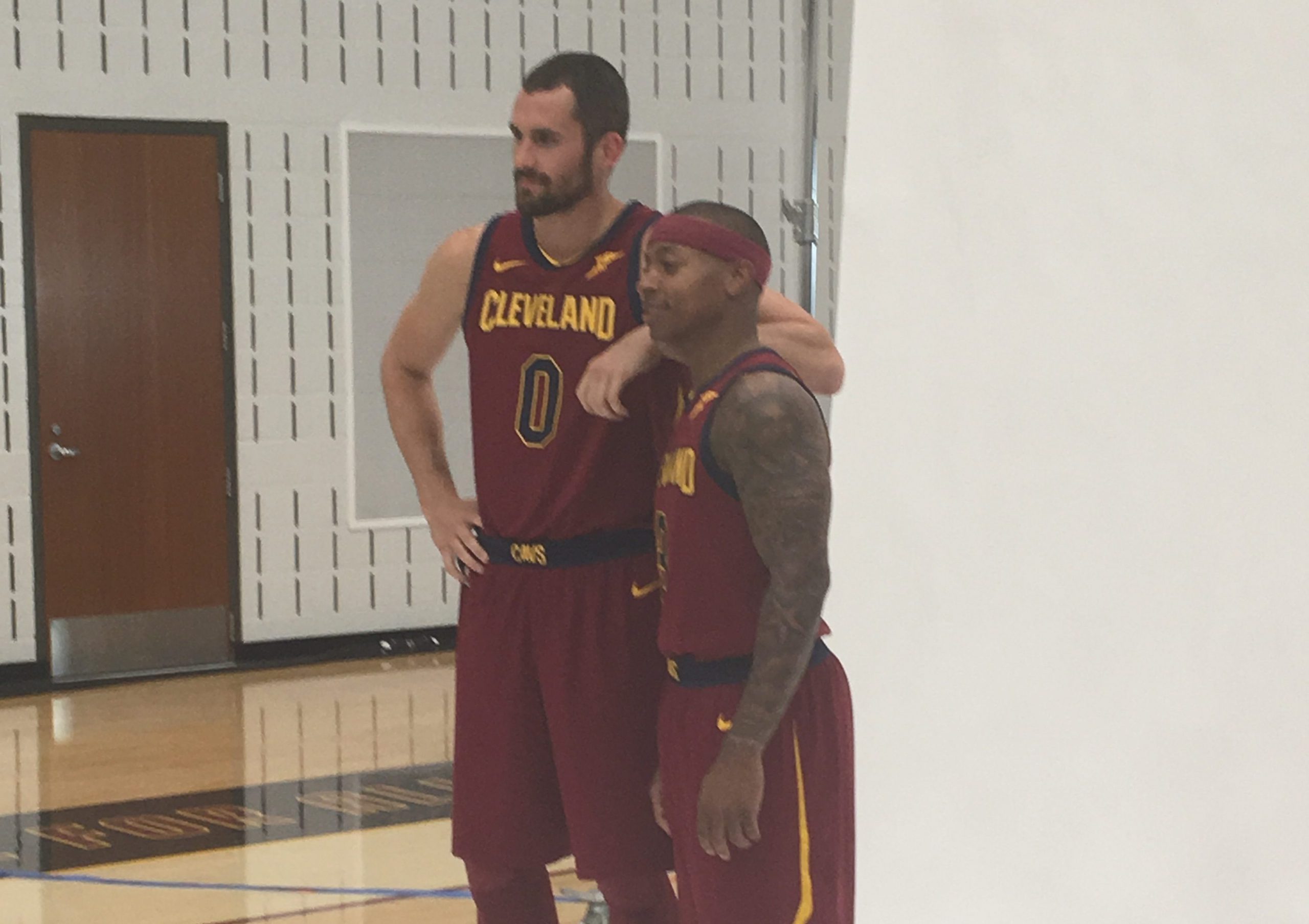 ST. HELENA, Calif.– Isaiah Thomas has been ruled out for Saturday's game against the Utah Jazz, but if Thomas had his way, he would have forced his way onto the court for the Cavaliers' 109-95 loss to the Sacramento Kings on Wednesday night.
"I tried to do that in SAC, it didn't work," Thomas said with a laugh. "They shut me down and I was upset about it. But they're looking out for what's best not just for this team, but for myself– and not just this season, but my career, and I can't thank them enough for putting me in that position. Anybody else would probably be like if you feel ready go out there. But if it was up to (physical therapist) George (Sibel) I wouldn't be playing until April."
Both Thomas and Cavs head coach Tyronn Lue said they don't yet know when Thomas is going to make his season debut. Both said that it is up to the medical staff, specifically Sibel and trainer Steve Spiro, to clear him to return to action. Lue also told reporters that Thomas would not play in back-to-back games once he returns.
That makes his return even trickier, considering the fact that after tomorrow's game against the Jazz, the Cavs play at home on Jan. 2 against Portland. The next night, they head to Boston for what could potentially be a homecoming game for Thomas.
The last NBA game Thomas played was for the Celtics in Game 2 of the 22016-17 Eastern Conference Finals against the Cavs.
"I would love to play back in Boston, that would be a pretty fun game to play in," Thomas said. "But like I said, I don't know. We're gonna see how today goes, see how I feel tomorrow, and hopefully I could be able to play in the game. I do want to. We're just making sure we're really prepared for how my body will feel the next day and things like that."
"If I'm able to play it's going to be a really special game for me, probably emotional, because I gave my heart to that city and they've showed genuine love back, and that's how we feel about each other. So if I'm able to play that game it'll be a good one."
Thomas participated in his first scrimmage with his Cavs teammates on Friday while the team practiced in California's wine country. Before practice, however, Thomas said that he is past the point of drills helping him, but said he still needs to find his rhythm.
"I have no rhythm, I have no feel for the game, I've been out six months," he said. "Me being out there to put the ball in the basket, I could do that in my sleep. But having a feel for the game, and having that kind of basketball rhythm, that's going to take a little bit of time. I am past the point where drills aren't helping me anymore, so we're trying to figure out times I can get five-on-five in before I'm able to be out there playing in a real game."
And while no one is rushing Thomas, make no bones about it: the Cavs are very much counting down the days until he is out on the court again for more than just a scrimmage.
"We're excited about him," Lue said. "He's very close. I understand how it feels to want to play, and the medical staff is saying he just needs a little bit more time. He has to be patient, I have to be patient, the players have to be patient. After seeing him today, they were excited. But they've got to be patient and stay the course. His time is coming soon."

NEO Sports Insiders Newsletter
Sign up to receive our NEOSI newsletter, and keep up to date with all the latest Cleveland sports news.