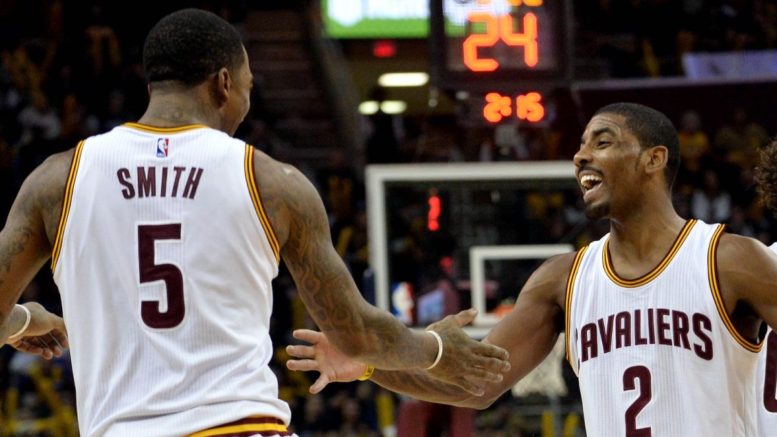 Kyrie Irving and J.R. Smith both missed shootaround Thursday morning. The Cavaliers said both players are sick.
They are questionable to play Thursday night against the Brooklyn Nets at Quicken Loans Arena.
Irving had an eventful several days since Monday when he and his ex-girlfriend became a topic of controversy over a picture posted on social media.
Irving addressed the issue Wednesday night, saying:
"It's been hard to see what's been going on and not address the truth. I do not justify the picture or what dude did to try and spark all of this non sense that could have been avoided, but me and Kehlani were not dating when the picture came out," Irving wrote. "It's unfortunate that it's received so much attention but its (sic) become bigger because of a post that was misunderstood."
If Irving or Smith don't play Thursday night, it wouldn't be out of the ordinary even if they weren't sick, because there are only eight games left in the regular season.
Cleveland holds a two-game lead over Toronto for the #1 seed in the East. The Cavs will look to hold their ground in first place, as well as avenge an embarrassing loss to the Nets that they suffered in Brooklyn less than a week ago.