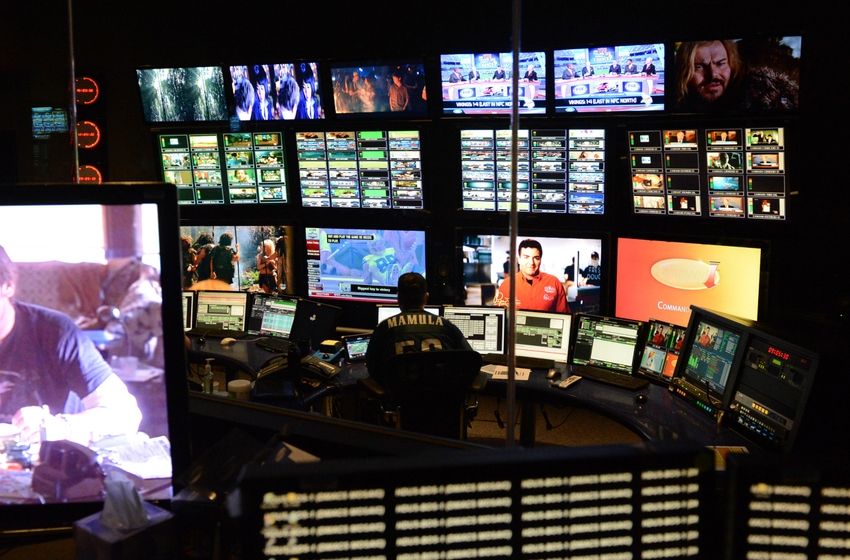 With the bowl schedule, I will pick bowl games from Saturday to Friday for that week if I feel confident on any of them. The NFL remains the same.
NCAAF:
Connecticut vs. Marshall
Marshall -5
UCONN has played a brutal schedule this season so just getting to a bowl game is an accomplishment but they are very lackluster offensively. In terms of passing, rushing or points scored, their passing ranks the highest at 96th in the country. Marshall does not have the same offensive struggles as Connecticut, and has played a pretty good schedule as well. Marshall should win.
Indiana vs. Duke
Indiana -2.5
This would be a much better basketball game but both schools are starting to make improvements in their football programs. This is a tale of two teams going different ways. Indiana comes in with starting QB Nate Sudfeld winning their last two after losing the previous six during the tough stretch against Big Ten teams. Duke on the other hand has lost four of its last five and saw several players suspended late in the season plus star safety Jeremy Cash is out with an injury.
UCLA vs. Nebraska
UCLA -6.5
The records alone show how mismatched this game is and that's part of the reason why I'm going with UCLA for the most points I can. The Bruins are led by freshman QB Josh Rosen, who is the frontrunner for the first pick in the 2018 NFL Draft. He put up 20 TDs to 9 INTs against the strong PAC-12. Nebraska is known only by their victory over Michigan State and really shouldn't be in a bowl game. Among their Big Ten opponents, they lost to Illinois and Purdue, which the Cornhuskers were the Boilermakers only Big Ten victory.
North Carolina vs. Baylor
North Carolina -3
This could have been a great bowl game if it was played a couple of months ago before everyone got hurt. Baylor might have made the playoffs if it wasn't for losing their top two QBs. It will be Chirs Johnson 15-38 220 yards 3 TDs 2 INTs or Lynx Hawthorne 10-22 64 yards 2 INTS at QB for Baylor. They dropped the last two including a bad loss to Texas. To complicate things, they are also without Biletnikoff winner Corey Coleman and starting RB Shock Linwood for this one. North Carolina struggles against stopping the run but Baylor will not be able to overcome that with all the injuries they sustained.
Auburn vs. Memphis
Memphis +2.5
This is one of the games I'm looking forward to so I can get a look at QB Paxton Lynch from Memphis. He is being talked about as another top pick in the NFL draft this year. He's lead Memphis through a great season with the highlight being a 37-24 victory over then 13th ranked Ole Miss. Against that SEC defense he was 39 of 53 for 384 with 3 TDs and 1 INT. On the season he's 280 of 406 for 3670 and 28 TDs to just 3 INTs. His best performance came against SMU going 9 of 14 for 222 yards and 7 TDs with his longest pass being only 44 yards. Their kicker is pretty good too. Jake Elliott was 22 of 26 going 9 of 10 from 40+ and a perfect 62 of 62 on XPs. Auburn has really struggled, going 2-6 in the SEC and allowing 27 points a game. Auburn has gotten nothing from their QBs this year, combining to throw just 10 TDs all season while throwing 9 INTs. Memphis has already beaten one SEC team and I think they will beat another that is not as good as Ole Miss.
USC vs. Wisconsin
USC -3.5
This season has been nothing short of a roller coaster for USC with the whole Sarkisian debacle. Clay Helton got the interim tag removed and fired some assistants so let's see how this whole thing plays out. The good thing is USC always has a bunch of talent. Senior QB Cody Kessler put together another solid season with 28 TDs to 6 INTs and had his top target JuJu Smith haul in 10 TDs and almost 1400 yards. Su'A Cravens, the LB/Safety hybrid is the highlight of the Trojans defense. Wisconsin took advantage of an easy Big Ten schedule, but couldn't win the big ones losing 10-6 to Iowa and 13-7 to Northwestern. Wisconsin allows the fewest points against at 13 and has held opponents to seven points or fewer in five games. Wisconsin also has a tendency to turn the ball over, with 13 interceptions this season and USC is eighth in sacks so the pressure may cause some issues. USC is the more talented team in this one.
Houston vs. Florida State
Florida State -7
I feel bad for Houston. They had such a good season and a chance to get a big win on New Year's Eve and then they draw Florida State. The Seminoles are about as athletic of a team as you can get and filled with talent because Jimbo Fisher is becoming an elite recruiter with the ranks of Urban Meyer and Nick Saban. Going back to Houston, their whole year came down to the final four games. They beat ranked Memphis, Navy, and Temple but were killed by a loss to Connecticut. Florida State had that shocking loss to Georgia Tech and a good loss to the top team Clemson. The Cougars are going to have their hands full trying to stop Dalvin Cook from running on them. The Seminoles defense is pretty good too led by possible top five pick Jalen Ramsey. If it gets close, Florida State has my favorite kicker, Roberto Aguayo who is 68 of 76 (89.5%) for his career and 195 of 195 on XPs. He won the Lou Groza award in 2013 as a freshman.
NFL:
NE vs. NYJ
NE -3
Vegas seems to continue to be really low on the Patriots week after week of late. This one will be closer than a lot of their other games because the Jets defense is actually really good. The advantage is the Patriots defense versus the Jets offense. The Patriots defense is underrated in my opinion and if they can slow down Marshall than they will give them a great shot to win. The Patriots won the previous matchup by seven but they need to have some kind of run game and not rely solely on Brady this time around.
PIT vs. BAL
PIT -11.5
The Steelers last three games have been a 35 point win over the Colts, 13 over the Bengals, and 7 over the Broncos. The Ravens have lost to Seattle by 29 and Kansas City by 20. Pittsburgh ranks right up there with the teams the Ravens have lost to and the Ravens rank right around where the Colts would be. The Steelers defense is still their weakness and that's what scares me in picking a big spread but I have complete confidence in Big Ben scoring at least 35 points for Pittsburgh and that should be enough to cover.
NYG vs. MIN
MIN -5
The Giants lost their only weapon on offense, Odell Beckham for the game due to his three unsportsmanlike penalties last week. Throwing the ball to Reuben Randle and Rashad Jennings carrying the ball are not ideal circumstances going up against a top ten defense. Teddy Bridgewater has not been a big stat guy this season, but he has almost clinched his spot in the playoffs and for the first time last week threw for more than two touchdowns in a game when he connected on four trips to the endzone. This is a must win for both teams but Minnesota is more well-rounded.
STL vs. SEA
Over 40.5
The Seahawks have scored at least 30 points in five of their last six and the one they didn't they scored 29. The Seahawks should cover a good chunk of this spread on their own with the way the offense has been rolling of late against an injured Rams defense. While the Seahawks defense has held opponents in check and the Rams offense has struggled, they have playmakers like Todd Gurley and Tavon Austin that can find the endzone on any play.
CIN vs. DEN
DEN -3
AJ McCarron is not going to do what Roethlisberger did to the Broncos defense. I'm still a firm believer in the Broncos defense. Anytime you matchup with an elite QB the odds are going to be less in your favor. McCarron is going to make just his second career start, on the road, in primetime. Osweiler has struggled in the second half of games but in the battle of young QBs he has more surrounding him than McCarron does and the Broncos will win.
NCAAF Last Week: 1-1
NFL Last Week: 5-1
NCAAF Season: 40-25
NFL Season: 45-28

NEO Sports Insiders Newsletter
Sign up to receive our NEOSI newsletter, and keep up to date with all the latest Cleveland sports news.