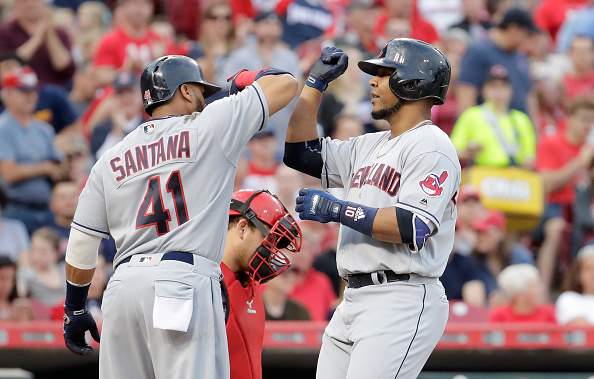 The Indians and Reds engaged in one of the more entertaining games of the 2017 MLB season thus far on Tuesday night, with the Tribe bats doing enough for a hard fought 8-7 win.
Four homers and some clutch 9th inning pitching was enough to get the Tribe back to their winning ways, and after a homestand to forget the team did a nice job, going on the road and winning four of five games against the Astros and Reds.
Now it's back to Progressive Field starting on Wednesday for two more against their Ohio rivals before starting a weekend series with the Royals and then four games against Oakland.
Here's three takeaways from the 8-7 win over the Reds at The Great American Ballpark in Cincy on Tuesday night.