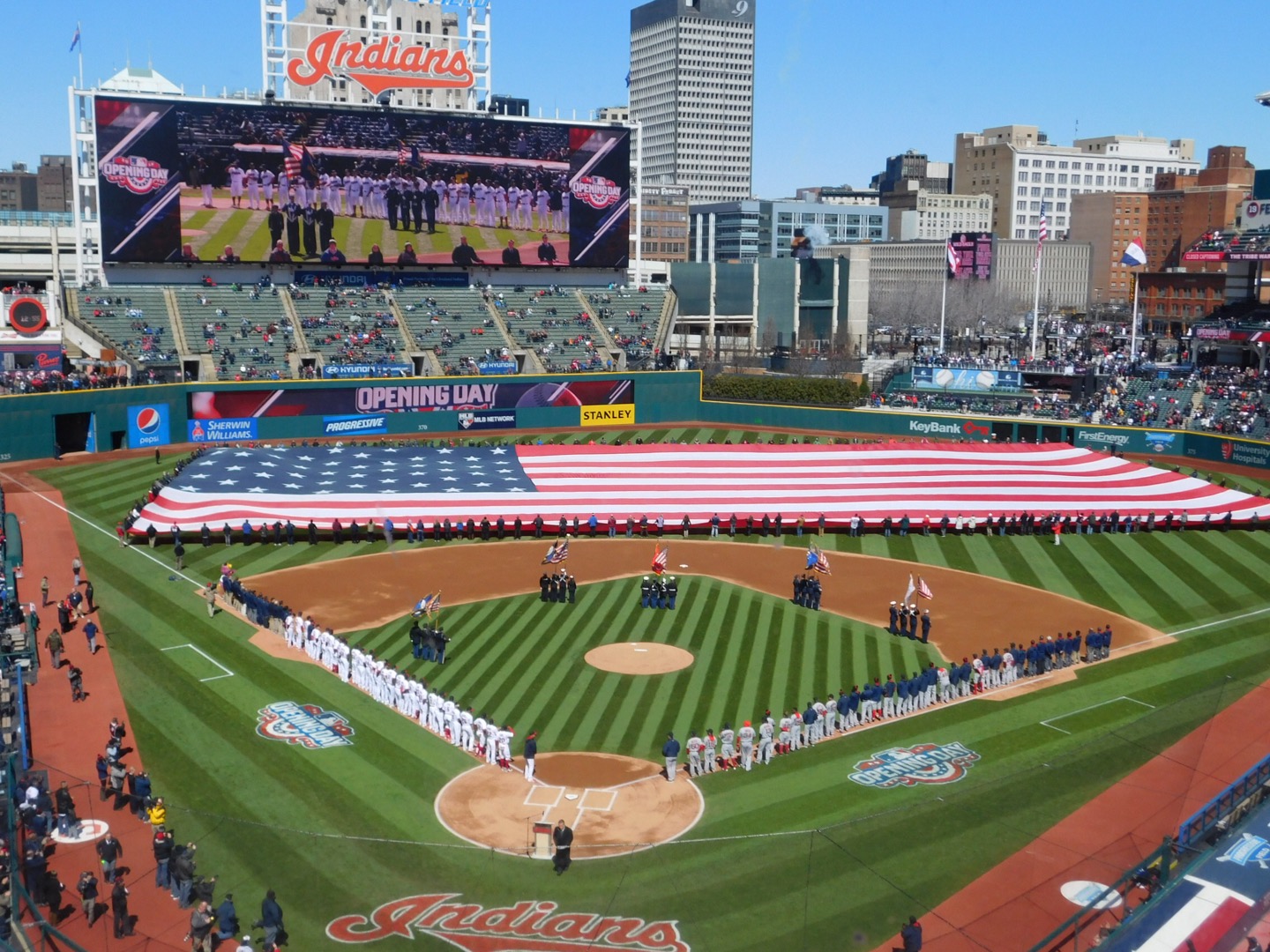 Yes Indians fans, today is the day that you have better have money in your bank account or credit available on those Visa and Mastercards, as today is the day single game tickets for the boys of summer go on sale.
Tribe single game tickets go live on sale at 10am, and the rush will be on to get the biggest games of the season, including opening day at Progressive Field April 11th against the White Sox.
Today through March 13th tickets will be sold online, and after that tickets can be purchased at the Team Shop and the Box Office.
Prices for tickets go game by game based on the variable pricing system, meaning that you will have to pay more for opening day ($79 is the lowest face value) over say the second home game of the season where you can get in for as low as $29 per ticket.
Here are some Links to help you come 10am:
Page to Purchase Single Game Tickets
If You are Interested in Season Tickets
Indians 2017 Promotional Schedule
Twitter is already gearing up for today as fans are getting their computers ready for the 10am rush to try and get the best seats to the best games:
8:15 in the morning and I'm already ready. This is how you get tickets when you have to work.. pic.twitter.com/ROU6VnIlbw

— IT'S ALL TRIBE™ (@ItsAllTribe) March 6, 2017
@Indians single game tickets go one sale at 10am today, may the odds be ever in your favor

— Stephanie (@StephanieG0315) March 6, 2017
Getting a few pairs of @Indians tickets at 10 is the number 1 priority today! Season can't get here soon enough

— Jim Mitchell (@MimJitchell777) March 6, 2017
Single @Indians tix go on sale today. "We're gonna go to Sears and have our picture taken with our tickets!" – Drew Carey

— In The CLE (@InTheCLE) March 6, 2017
How today feels knowing @Indians tickets go on sale this morning pic.twitter.com/8YvkYJJ0hP

— Michael the Fan (@CWGBuckeyes35) March 6, 2017