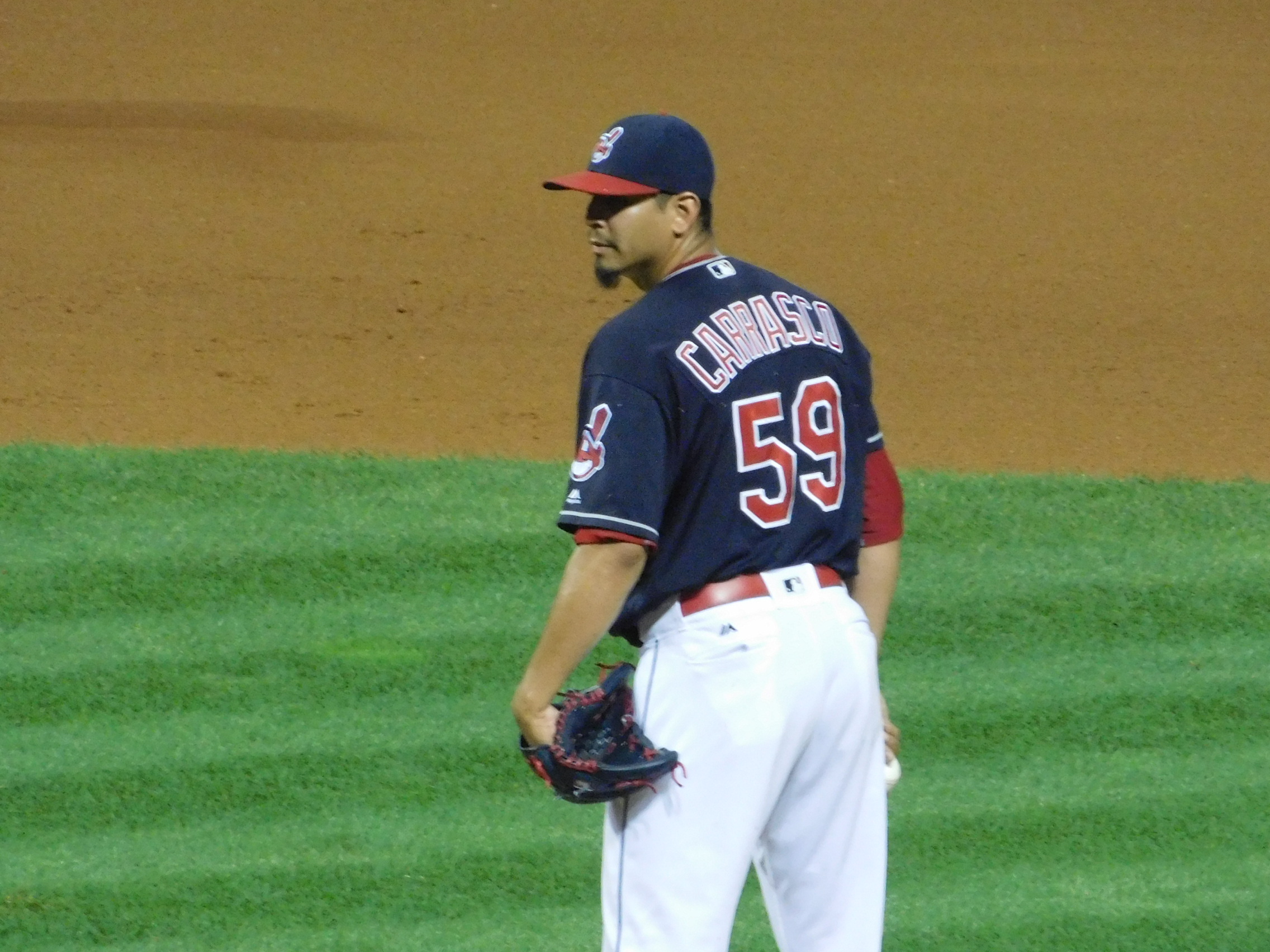 Indians pitcher Carlos Carrasco has had quite a ride on his way to being on of the starters in a rotation that helped the Tribe get to within a game of winning the World Series in 2016.
The pitcher was 11-8 last season with a 3.32 ERA before a line drive off his hand in a September game against the Tigers ended his season.
Carrasco is being counted on this season to be one of the main pieces in a Tribe rotation that many say is the best in the American League, and fans are hoping his spring training injury will be a minor enough one that won't stop him from having a big impact.
Today a story from The Players' Tribune entitled 'The American Dream,' came out about Carrasco, detailing his journey from being a child all the way to being on the Indians AL Championship team last season.
There's a lot of good tidbits out of the article, which is by all means worth the read HERE.
There is one part of the piece that stands out in a rather humorous way, and it has to do with Carrasco's diet for an entire 90 days.
Pizza.
Yes, the Indians hurler ate the one thing for 90 days that just about everyone in America loves – pizza. In the piece he says that he had one particular kind of pizza for 90 days straight in his first spring training, that being Domino's.
Here's the piece in the story about Carrasco's love of pizza:
During my first spring training, I ate Domino's pizza every day for dinner.

I'm not exaggerating. I had Domino's every … single … day. It was the only thing I knew how to order.

So for 90 days, I ate pizza. I ordered it so much that the Domino's near our facility ended up giving me one month of free pizza as a reward for being their best customer.

Aside from eating pizza and playing baseball, I didn't do very much, though. For those first few years in the U.S., I didn't really talk to many of my teammates. Not because I didn't want to, but because I didn't know how.
The story talks quite a bit about his having to learn the language, leaving his mom in tears when he came to America, wanting to become to become a U.S. citizen, and a whole lot more.
So next time you partake in Domino's Pizza, just imagine eating it for 3 months straight.

NEO Sports Insiders Newsletter
Sign up to receive our NEOSI newsletter, and keep up to date with all the latest Cleveland sports news.