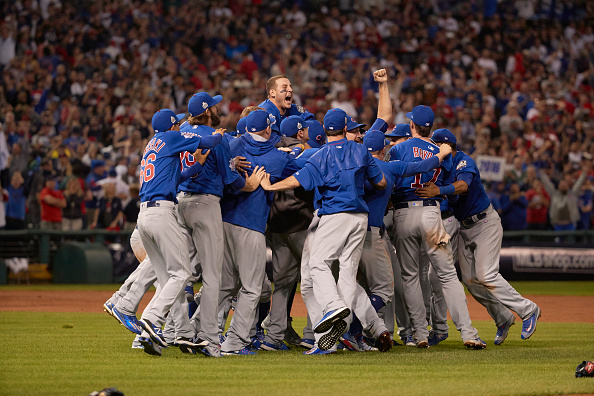 Haven't been tortured enough by the Indians game seven extra inning loss to the Chicago Cubs in the World Series at Progressive Field?
Get ready to have the chance to see it all over again on the big screen.
Variety reports that Radar Pictures will be bringing the Cubs 8-7 win over the Indians to theaters, making it into a Hollywood movie based on the book written by Cubs catcher David Ross, "Teammate: My Journey in Baseball and a World Series for the Ages."
Radar has titled the movie project "Teammate: My Life in Baseball." Ram Getz and John Corcoran will adapt Ross's book.

Producers are Ted Field, Mike Weber and Getz with Lisette Bross executive producing. Executive producers are Ross and Yaeger through Ian Kleinert's Objective Entertainment. Kleinert and Ryan Gleichowski will co-produce.
Ross retired after the season, and was one of the Cubs stars in the game seven win, hitting a home run. He's got a new gig on ABC's hit show 'Dancing with the Stars.'
No matter what – it won't be nearly as good as "Major League."