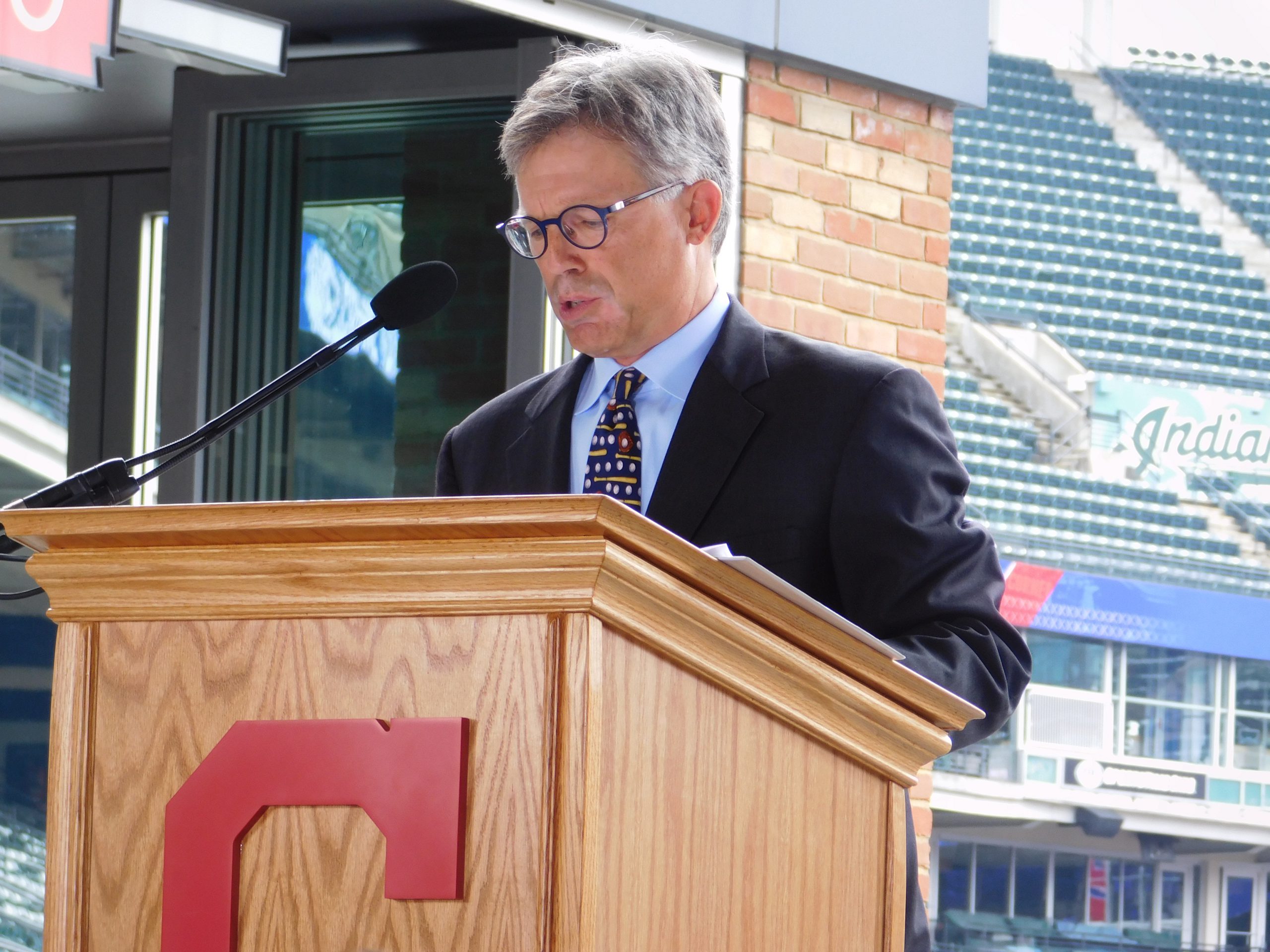 Monday it became official, the Cleveland Indians will be no more.
The franchise as it has been known since 1915 is changing its nickname starting in 2022, a move that will be celebrated by some, while hated by others.
One figure who has questions to answer about Monday's announcement is team owner Paul Dolan, who in an exclusive interview spoke with Cleveland AP reporter Tom Withers about the decision to go away from the "Indians" name.
Dolan said that in terms of the "Indians" nickname that it is "no longer acceptable in our world."
The owner said that the team will stay "Indians" for this next season, and then from there they will come up with a new nickname for the 2022 campaign.
"We'll be the Indians in 2021 and then after that, it's a difficult and complex process to identify a new name and do all the things you do around activating that name," Dolan said in the interview.
"We are going to work at as quick a pace as we can while doing it right. But we're not going to do something just for the sake of doing it. We're going to take the time we need to do it right."
One thing that the team will do is make sure they have a name in place ready to rock for 2022, and they won't do what the team in D.C. is doing which is become the "Cleveland Baseball Club," like the Redskins became the "Washington Football Team."
Dolan confirmed to the AP that the team will have its mind made up ready to go for 2022 and have a new name in place ready to become a new franchise.
"We don't want to be the Cleveland Baseball Team or some other interim name," Dolan told the AP.
"We will continue to be the Indians until we have identified the next name that will hopefully take us through multiple centuries."
The oddsmakers have already come out with what they think will wind up being the new name in 2022, with the nickname "Spiders" being first.
Spiders +200
Cleveland Baseball Team +450
Cleveland Baseball Club +500
Rocks/Rockers +800
Guardians +850
Wild Things +1000
Naps +1000
Buckeyes +1200
Blue Sox +1500
Blues +2000
Fellers +3500
Notice one name that isn't on the list is "Tribe," and Dolan confirmed Monday that the club will not go with that come 2022.
"We are not going to take a half-step away from the Indians," he said. "The new name, and I do not know what it is, will not be a name that has Native American themes or connotations to it. Frankly, that (Tribe) would have been a name that I would have loved to pivot to.
"But in talking to these groups, they made it very clear that the issues that are attached to the Indians don't go away with Tribe, particularly since Tribe has been tied to the experience of our team for many many decades."

NEO Sports Insiders Newsletter
Sign up to receive our NEOSI newsletter, and keep up to date with all the latest Cleveland sports news.