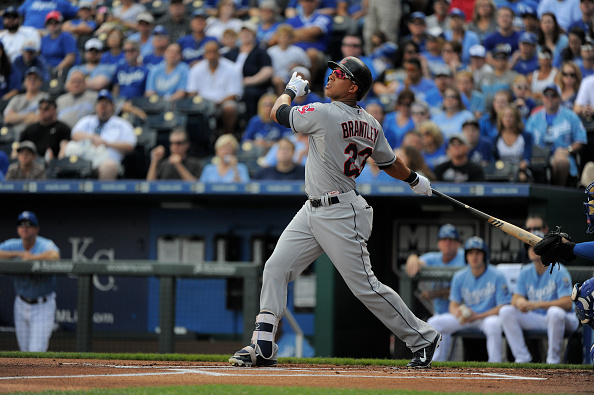 CLEVELAND – The positive news on Indians outfielder Michael Brantley continued on Friday, as the Tribe star took batting practice with the team, and his road back with the team looks promising after a few minor league games this week.
"I think he feels pretty good about himself," Indians manager Terry Francona said Friday.
"He's going to work out with us [Friday] an he'll go back to Akron tomorrow and play about six or seven innings, depending on the volume, the length of innings, things like that. And he'll go every other day like that for a couple more days. He's doing pretty well."
Francona added that a big step for Brantley is going to be playing in back-to-back games before the team decides what to do in terms of how quickly he comes off the disabled list.
"I think the best way to put it is we want to make sure this works. We'd hate to get him back here and then find out that maybe he's not bouncing back or he's not ready to bounce back," Francona said.
Brantley will take the field and play Saturday in Double-A Akron and then likely play every other day. No matter what, it seems like it's all good news about Brantley finally getting back to playing with the Tribe.
Exciting news on Michael Brantley: Took BP today and hoping to be back with the @Indians within next week! pic.twitter.com/ZhgLdmkbLq

— SportsTime Ohio (@SportsTimeOhio) April 15, 2016